The number of foreigners with residence permits in Poland has reached 450,000, the country's state Office for Foreigners (UdSC) has announced. That marks a rise of 27,000 since the start of this year and of 50,000 since mid-2019.
The figures show that, despite the departure of some foreign workers at the height of the pandemic, numbers remain high following levels of immigration that have been unprecedented in Polish history and among the highest in the European Union.
Over the last five years, the number of registered foreign residents has risen rapidly, from around 126,000 at the end of 2014, to 300,000 in mid-2017, and now 450,000, according to the UdSC's figures.
The UdSC notes, however, that the data do not include the many foreigners staying without residence permits, for example on visas that do not require them. A recent government study estimated that, at the end of 2019, there were over two million foreigners living in Poland overall, making up 5% of the country's population.
Among those with registered residence, citizens of Ukraine make up just over half, with 237,000 permits. The rest of the top four nationalities are also from neighbouring countries: Belarus (28,000), Germany (20,900) and Russia (12,800).
They are followed by 11,500 Vietnamese – who have traditionally been Poland's largest non-European immigrant group, having started to arrive under communism – and 10,200 Indians, who are mostly more recent arrivals.
The next largest group – 8,500 Italians – highlights another recent trend, that of growing immigration to Poland from western European countries, especially those that struggled during and after the financial crisis.
The rest of the top ten is made up of: Chinese (7,900), Georgians (7,100) and Brits (6,300). Among the total of 450,000 residence permit holders, around 82% are from outside the European Union.
The foreign residents are overwhelmingly young: 58% are under 35; 38% are aged 35-59; and just 4% are 60 years old or above. The largest proportion, around 27%, live in the Masovia Province where Poland's capital and economic hub, Warsaw, is located.
At the height of the coronavirus pandemic in Europe, Poland introduced some of the earliest and toughest lockdown measures, including banning the entry of non-resident foreigners and suspending international air and rail connections. The measures – along with an exodus of Ukrainians – led to warnings from some Polish employers, especially in agriculture, that a dearth of immigrant workers would harm the economy.
There were also concerns that Germany's relaxation of labour rules for non-EU workers in March could tempt some of Poland's Ukrainians to leave for higher wages in the west.
Data released earlier this month by the government's statistical agency showed that, during March and April, the number of foreigners registered as working in Poland fell by 7%, from 670,000 to 622,000. The number of Ukrainians fell by 9% in the same period.
From early May, the Polish government began to loosen some of its lockdown restrictions for Ukrainian workers. In June, international flights reopened and borders were reopened.
The government had also previously announced that foreigners with temporary residence permits would have their right to remain extended as long as an official state of epidemic was in effect.
The new residence permit figures suggest that the number of immigrants has not declined. Not only are they up overall, but the biggest rises have been among Ukrainians, whose numbers have risen by 21,800 since the start of the year and 38,000 since mid-2019.
However, given that many temporary, seasonal or unregistered workers are not included in the data, the pandemic's effect on overall immigrant numbers remains unclear.
Main image credit: Gabriel/Flickr (under CC BY-NC-ND 2.0)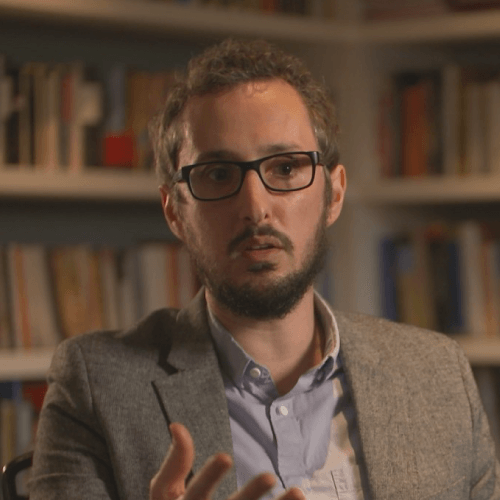 Daniel Tilles is editor-in-chief of Notes from Poland and assistant professor of history at the Pedagogical University of Krakow. He has written on Polish affairs for a wide range of publications, including Foreign Policy, POLITICO Europe, The Independent and Dziennik Gazeta Prawna.