The Polish government has loosened lockdown restrictions for seasonal Ukrainian workers as well as cross-border workers from Poland seeking to return to work in Germany and the Czech Republic. Both decisions follow campaigning and protests from employers and workers.
From the start of this week, Polish consulates in Ukraine resumed issuing work visas, in the first instance for agricultural, horticultural and transportation workers, according to the Polish Embassy in Kyiv. Visas are sent by post, following applications submitted via an online system.
Poland was one of fastest countries in Europe to shut down international rail and air connections, as well as restrict border movements. Many of the million or so Ukrainians who make up Poland's largest migrant group rushed to get back home. From 16 March, Polish consulates in Ukraine suspended operations.
Polish farmers, usually reliant on Ukrainian seasonal workers, have been worried about a labour shortage caused by current border restrictions. The government has previously announced simplified procedures for foreigners wishing to gain the right of residence and it has extended the stay of Ukrainian workers whose visas expire during the epidemic.
Meanwhile, on the other side of Poland, from the start of this week most Polish cross-border workers and students have been exempted from the 14-day quarantine requirement upon return to Poland.
Before the crisis, an estimated 170,000 Poles commuted to work abroad, 125,000 of whom went to Germany. They constituted the largest group of cross-border workers in Europe, according to Eurostat data from 2018.
The government's blanket quarantine requirement since mid-March had left these workers with the choice between spending the lockdown with family in Poland, or finding a new home abroad where their work is located.
Today Germany reopens a number of services, such as hairdressers, and children return to school. As the number of Czech cases coronavirus dropped to a six-week daily low last week, Prague has also sped up its phased reopening.
Polish workers had feared that, being unable to cross the border, they would lose their jobs. Many children have also worried that if border rules are not loosened fast, they will face trouble for upcoming end-of-school examinations.
These concerns prompted protests at several border-points between Poland, Germany and the Czech Republic, including hundreds who gathered on a foot-bridge linking the border cities of Zgorzelec and Goerlitz.
Protests took place at border crossings between Poland and Germany yesterday by people demanding a loosening of restrictions to allow them to cross for work or to visit family.

There are an estimated 170,000 cross-border workers in Poland https://t.co/l4iObxIFBa

— Notes from Poland 🇵🇱 (@notesfrompoland) April 25, 2020
With Poland's government remaining reluctant to loosen restrictions, the German government official responsible for cooperation with Poland appealed to Warsaw to follow Germany's example and relax quarantine rules for cross-border workers.
A number of local authorities from south-western Poland also wrote an open letter to Prime Minister Morawiecki asking for state support for idle workers and greater clarity on border re-openings.
Yet some difficulties remain. Since the quarantine exemption only applies to workers and students, families separated by the border are still unable to reunite. Also, the quarantine exemptions do not extend to medical and care-home workers, who held a protest over the weekend on the Polish-German border in Linken-Lubieszyn.
Border controls are expected to be in place until at least May 13. As many crossings remain closed, the daily commute for cross-border workers and students is still often much longer and more expensive than before the lockdown.
Main image credits: Adam Kliczek/zatrzymujeczas.pl (under CC BY-SA 3.0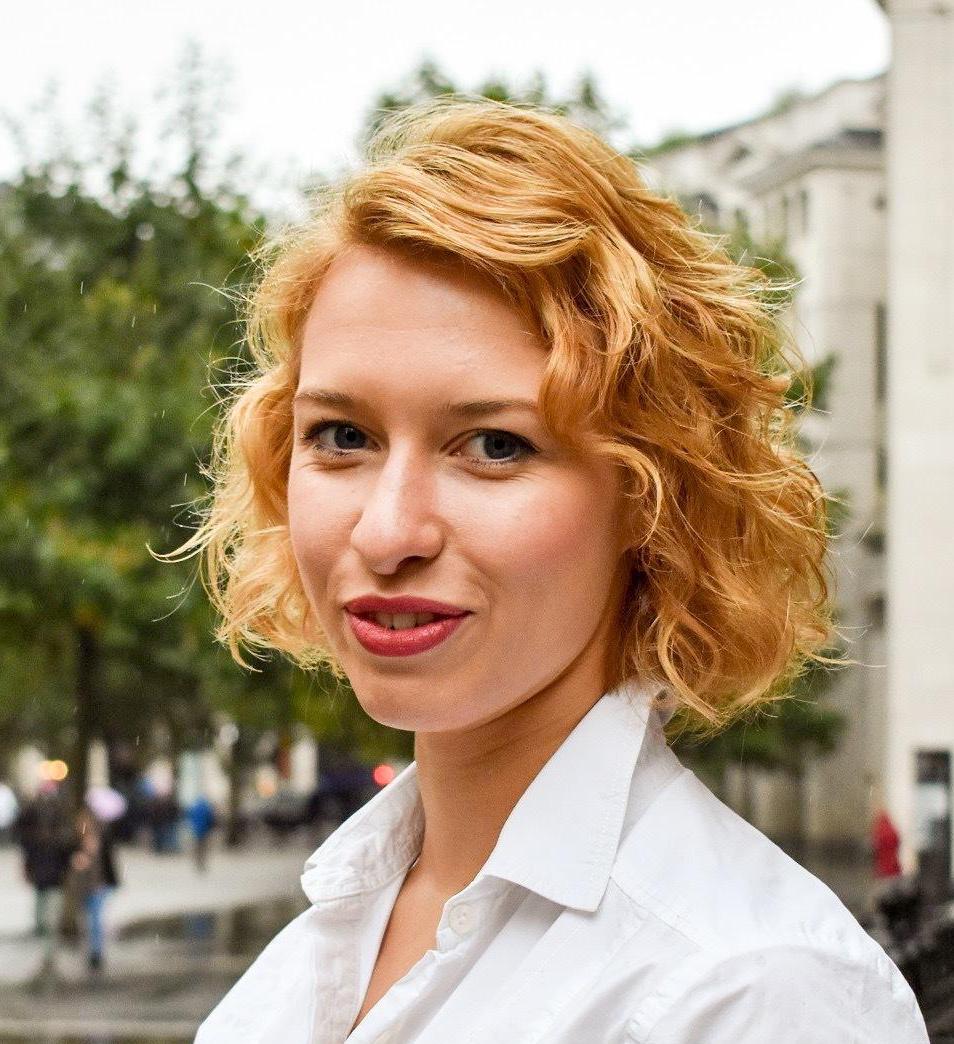 Maria Wilczek is deputy editor of Notes from Poland. She also contributes regularly to The Economist and Al Jazeera, and has also written for The Times, Politico Europe, The Spectator and Gazeta Wyborcza.