Poland's government has introduced strict new measures to combat the growing coronavirus epidemic. Among the new restrictions are:
A ban on foreigners entering Poland (except those resident or working in Poland) and compulsory 14-day quarantine for Poles returning from abroad
The suspension of all international air and rail connections from midnight between Saturday and Sunday
The closure of all clubs, pubs, restaurants and casinos
Restricted opening of shopping centres
A ban on all public gatherings over 50 people
"We are entering a new phase in the fight against the COVID-19 epidemic,' said Prime Minister Mateusz Morawiecki while announcing the new measures, which are introduced on the basis of the state of epidemic emergency introduced yesterday.
Morawiecki admitted that they will "change the lives of millions of Poles". They are, however, "needed to protect us against the very dangerous and unknown effects of the coronavirus pandemic" and to allow "Poland to get through this pandemic in a safer way than most European countries".
Justifying the ban on entry of foreigners and suspension of international travel, the prime minister noted that most cases of the virus discovered in Poland so far were "imported" from abroad. "We do not want the coronavirus to reach us again in large waves," he said.
The border restrictions have been put in place for 10 days initially, but "with the possibility of extension", said Morawiecki, quoted by RMF24. While international connections are suspended, domestic travel will continue as normal for now. There will also be charter flights for Poles wishing to return from abroad.
The restrictions will only apply to people and not goods, with the prime minister assuring that food supplies were not endangered and that people do not need to stockpile.
All shops will for now remain open apart from in shopping centres, where only pharmacies, drugstores, laundries and grocery stores will be allowed to operate. However, all restaurants, clubs, pubs and casinos will shut, although restaurants can operate delivery and takeaway services.
The health ministry announced that 17 new cases of the virus had been confirmed in Poland today – a record number for a single day. That brought the total number to 69 (including one fatality, which was announced yesterday).
The health minister, Łukasz Szumowski, admitted that the new restrictions will be tough, but said that "sometimes the medicine is bitter, and the surgery is painful, but it leads to better health. The fate of all of us depends on how we behave at this difficult moment."
Szumowski also explained the new quarantine rules for Poles returning to the country. They will have to fill in a residency card at the border, declaring the place they will quarantine themselves. The minister had yesterday said that the police will be used to check on people who are quarantined at home.
Foreigners who are residing or working legally in Poland will be allowed to enter the country, but must undergo the same quarantine requirements, said the interior minister, Mariusz Kamiński.
The new restrictions on public gatherings also apply to places of worship. There has been some controversy over the decision of the Catholic episcopate in Poland not to close churches, as has happened in Italy. The episcopate has instead announced it will hold a larger number of masses in order to reduce the average attendance at each.
The prime minister also appealed to "everyone to spend time at home in the coming days, the coming weeks". This applies "especially to children and young people", who can be "carriers of the virus" while not showing symptoms themselves.
Morawiecki called on employers to show understanding and enable remote work wherever possible. The government is also postponing the dates of various administrative obligations, such as submitting tax returns.
Full details of the government's new travel restrictions can be found here (in Polish). For all of our coverage of the coronavirus outbreak in Poland – including previous moves to close schools, universities and other institutions – see our previous reports here.
Main image credit: Bartosz Banka/Agencja Gazeta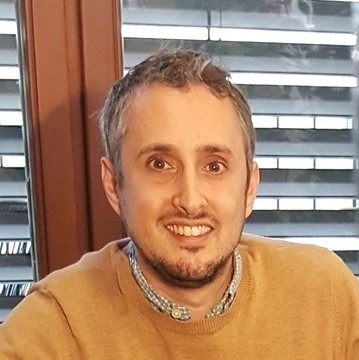 Daniel Tilles is editor-in-chief of Notes from Poland and assistant professor of history at the Pedagogical University of Krakow. He has written on Polish affairs for a wide range of publications, including Foreign Policy, POLITICO Europe, The Independent and Dziennik Gazeta Prawna.