As the coronavirus outbreak worsens and borders begin to close, the Polish and Ukrainian governments are working together to help those among Poland's large Ukrainian population return home if they wish.
Both countries have suspended international air and rail connections and introduced bans on foreigners entering the country, while residents who do return must enter mandatory quarantine.
Restrictions at road borders have also been increased, including sanitary checks. Additionally, several crossings between the two countries have been closed to passenger and freight traffic, reported Onet. As a result, large queues built up at the border, with reports of drivers facing 12-hour delays.
These restrictions have resulted in major disruption for Ukrainians – who make up Poland's largest immigrant group, with numbers estimated at around one million – trying to get home. Last week, hundreds were forced to camp out at Warsaw Zachodnia train station for 48 hours, as they arrived only to find their trains had been cancelled and tickets were unavailable for days, reported Gazeta Wyborcza. 
On Monday, others faced difficulties after arriving at the crossing at Dorohusk, where they were refused entry as the checkpoint was not for pedestrians. The situation was resolved when Stanislaw Adamiak, the Honorary Consul of Ukraine in Chełm, organised bus transports to ship the stranded Ukrainians over the border.
In a telephone call last week, Poland's president, Andrzej Duda, promised his counterpart in Kyiv, Volodymyr Zelensky, that Ukrainians would be able to access specially organised rail and air evacuation transports to help them get home. Zelensky also thanked Duda for allowing Ukrainian citizens who test positive for coronavirus free assistance from Polish medical institutions.
Around 3,500 Ukrainians registered on their embassy's website for repatriation, reported the Ukrinform press agency. Over 750 people boarded the first train, which pulled into Ukraine's Mostyska train station at 4 am on 20 March. By the end of Friday, over 3,000 had returned to Ukraine by rail. Further trains and flights left on Saturday.
A humanitarian corridor across Poland for Ukrainians returning from western Europe was also agreed between the Polish and Ukrainian prime ministers, Mateusz Morawiecki and Denys Shmyhal.
Meanwhile, Ukrainians who are legally resident in Poland but got caught outside the country when travel restrictions began are eligible for the Polish government's scheme to repatriate those stuck abroad. Poland is also planning to extend work visas for Ukrainian immigrants.
Poland is planning to extend work visas for its large number of Ukrainian immigrants amid the coronavirus crisis, a government official said, after a request from employers who rely on seasonal Ukrainian workers https://t.co/0qv2bYo5Fq

— Notes from Poland ?? (@notesfrompoland) March 20, 2020
The efforts to repatriate Ukrainians have, however, faced criticism from the mayor of Przemyśl, a south-eastern city near the border with Ukraine. Mayor Wojciech Bakun, who represents the populist, anti-establishment Kukiz'15 party, appealed to residents to avoid the railway station, as crowds of Ukrainians had gathered there over Thursday night waiting for trains to take them to Kyiv.
Bakun also criticised the lack of planning for the scheme, saying that tents and food could have been organised to support those waiting to leave. The way that the repatriation efforts had been organised could "not be called anything other than a scandal", he wrote on social media. 
In response, the Ukrainian embassy assured that the Ukrainians waiting in Przemyśl were not congregating in groups larger than 50 people. That is the current maximum size of gatherings, as mandated by the Polish government in an effort to contain the coronavirus outbreak.
Photographs and videos, however, appeared to show queues forming with far more than 50 people, and little physical distancing between those waiting in line.
For all of our coverage of the emergency in Poland, see our constantly updated archive of stories here.
Main image credit: Ambasada Ukrainy w Rzeczypospolitej Polskiej/Facebook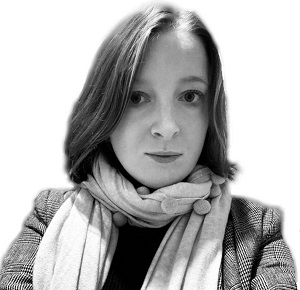 Juliette Bretan is a freelance journalist covering Polish and Eastern European current affairs and culture. Her work has featured on the BBC World Service, and in CityMetric, The Independent, Ozy, New Eastern Europe and Culture.pl.