Poland's prime minister, Mateusz Morawiecki, says that Poles no longer need to fear the coronavirus. He encourages them – especially the elderly – to turn out to vote "in crowds" when President Andrzej Duda stands for re-election on 12 July.
The prime minister's remarks came on the same day that Poland recorded its highest daily number of new coronavirus infections for two weeks, though figures had previously been dropping slightly.
"I am glad that we are less and less afraid of this virus," said Morawiecki at a rally in the south-eastern town of Tomaszów Lubelski, where he spoke to a closely packed crowd, most of whom were not wearing masks, in contravention of the government's sanitary guidelines for public gatherings.
"This is a good approach, because [the epidemic] is in retreat," continued the prime minister, quoted by Interia. "You do not need to be afraid of it now. You should go to vote in crowds on 12 July."
"Everyone, especially seniors, do not be afraid. Let's go to vote," concluded Morawiecki, saying that making the right choice in the election was the only way for Poland to "continue on this path of development".
Elsewhere in the speech, the prime minister praised the work of Duda, a government ally whose re-election is supported by the ruling Law and Justice (PiS) party. Morawiecki said that the government's ability to save jobs in Tomaszów Lubelski during the crisis was possible only thanks to its partnership with the president.
The prime minister's words came after turnout among the elderly was lower than normal at Sunday's presidential election first round.
At October's parliamentary election, 66% of those aged 60+ voted, according to exit polls. But on Sunday, the figure fell to 56%, despite overall turnout being higher.
Did the coronavirus discourage the elderly from voting?

Their turnout has fallen 10pp compared to October, according to the exit polls. https://t.co/E5DZiJd7k1

— Daniel Tilles (@danieltilles1) June 28, 2020
One reason may have been the extremely hot weather, with temperatures of up to 30 degrees Celsius. But fear of the coronavirus, which is more of a threat to the elderly, could also have played a role.
Postal voting was an option for all voters, but relatively few people (around 185,000, or 0.6% of the electorate) took up the option within Poland itself (though it was compulsory for most Poles voting from abroad).
Older voters are much more likely to favour PiS and Duda. The president won almost 60% of votes among those aged over 60 on Sunday, according to the exit poll, compared to his overall result of 43.5%
The prime minister's reassurances that the virus is in retreat came on the same day that the health ministry announced the highest number of new COVID-19 infections, 382, for two weeks.
Poland has followed an unusual path during the epidemic. After a tough and early lockdown, it has recorded a relatively low overall rate of infections and deaths compared to other European countries.
But, unlike those countries, it has not passed the peak of the virus, with its curve remaining relatively flat since early April. The number of people currently hospitalised with the virus, around 1,923, is higher than it was in mid-June (though slightly lower than at the start of that month).
Poland has since 20 April been progressively "unfreezing" the country from lockdown. The latest, fourth stage of the process was announced in late May. In mid-June, international flights to many European destinations resumed, with further countries added to the safe list today.
Main image credit: PremierRP/Twitter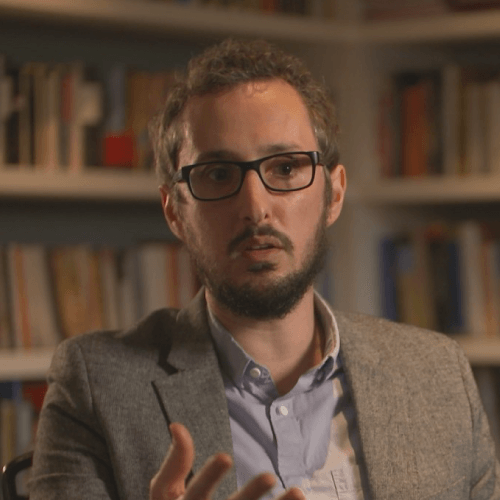 Daniel Tilles is editor-in-chief of Notes from Poland and assistant professor of history at the Pedagogical University of Krakow. He has written on Polish affairs for a wide range of publications, including Foreign Policy, POLITICO Europe, The Independent and Dziennik Gazeta Prawna.