Opposition presidential candidate Rafał Trzaskowski has appealed to the foreign ministry to extend the registration deadline for overseas voters, after the system crashed last night amid high usage before the midnight deadline.
The first round of Poland's presidential election took place on Sunday, with the top two candidates – Trzaskowski and incumbent president Andrzej Duda – heading for a run-off on 12 July.
Given that the second round is set to be extremely close – with polls showing Trzaskowski and Duda neck-and-neck – overseas voters, the vast majority of whom favoured opposition candidates in the first round, could be decisive.
A record number of Polish citizens abroad, over 385,000, had registered to vote in the first round, and they will automatically be able to vote in the second as well. However, new voters had until the end of 29 June to register if they wanted to vote in the second round.
But on Monday night, the online registration website was down for almost two hours due to a server failure, reports RMF24. The website was reported to have faced a surge in demand, with around 110,000 people registering from across the globe over the course of the day.
Poland's overseas voters registration system crashes under a record-high number of applications from diaspora voters willing to take part in the second round of presidential elections on 12/07.

Over 50,000 new applications from #PolesinUK; 110,000 globally since 0001 today.

— Jakub Krupa (@JakubKrupa) June 29, 2020
Some of those who did manage to register reported that the security certificate on the website where they had to enter personal details was out of date, reports Gazeta Wyborcza.
Shortly before the deadline, the foreign ministry issued a statement reminding voters that they could also register by email. Today, the ministry reported that 140,000 new overseas voters had registered ahead of the second round, bringing the total to a new record of 515,894, reports Polsat.
"What we have seen is an absolutely unprecedented mobilisation of voters," Jakub Krupa, a London-based journalist, told Notes from Poland. "The scale of this last-minute surge only highlights how closely fought and emotionally involving this campaign is even for the migrant communities."
Krupa notes that the number of overseas voters is now greater than the turnout in one of Poland's 16 administrative provinces, Opole, on Sunday. "It will be interesting to see if and to what extent the two candidates will be trying to win diaspora votes," he adds.
Following news of last night's system failure, this morning, speaking at a campaign rally in Tczew, Trzaskowski called for the deadline to be extended by 24 hours, as the website crash had left some Poles unable to register.
"There were a lot of problems for those voting from abroad – there were a lot of problems with the servers," he said. "Half a million people want to vote and we should allow them to do so."
Overseas voters are more likely to favour the opposition. In the first round, 48% of the over 310,000 Poles who voted from abroad favoured Trzaskowski. Duda took only 21% of the votes. Among the further 20% who voted for Szymon Hołownia and Robert Biedroń, most are likely to favour Trzaskowski in the run-off.
In the UK – which has the largest number of overseas Polish voters – Trzaskowski picked up 48% of the 110,000 votes cast. Duda was in third, with 16%, behind Hołownia (17%).
The situation was similar in Germany – with the second largest number of overseas votes – where Trzaskowski had 53% and Duda came second with 20%. In Ireland, the Netherlands, Norway and France, which have the next largest numbers of Polish voters in Europe, Trzaskowski also won, with around 50% in each.
However, among the Polish diaspora in North America, the situation was reversed. In the United States, where over 26,000 Poles voted, the president received 51% and Trzaskowski 35%. The figures were very similar in Canada: 54% to 33%.
But some Poles living abroad were left unable to vote in the first round, following difficulties with the registration system as well as delays in receiving to postal ballots that were obligatory for most overseas voters.
In six countries – Venezuela, Peru, Chile, Kuwait, Afghanistan and North Korea – Poles have been unable to vote at all, due to local restrictions on movement and the suspension of postal services as a result of the coronavirus pandemic.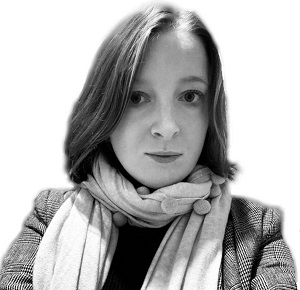 Juliette Bretan is a freelance journalist covering Polish and Eastern European current affairs and culture. Her work has featured on the BBC World Service, and in CityMetric, The Independent, Ozy, New Eastern Europe and Culture.pl.