Flight connections from Poland to most other European Union countries resumed this morning. But, following a change announced late last night, the United Kingdom, Sweden and Portugal were excluded from the reopening, with flights to those destinations remaining suspended until the end of June.
Some flights that had been planned to these countries therefore had to be cancelled, after airlines had begun selling tickets in the last few days.
Last week, the government announced plans to reopen Poland's EU borders at the weekend, and to permit international flights to other EU countries (as well as the UK) from this week, more than three months after flights were suspended and non-resident foreigners banned from entering Poland.
Certain airlines, including Wizzair, have been selling tickets for flights beginning today, Wednesday 17 June, although others, such as Ryanair, were more circumspect, planning a return from 1 July, according to TVN24.
But the government ordinance giving the green light for the resumption of flights – published at 8.38 p.m. yesterday evening, according to Gazeta.pl, and valid until 30 June – included several notable exceptions. The decree states that from today, the flight ban:
does not apply to aircraft undertaking international flights from airports located in the territory of a member state of the European Free Trade Association (EFTA) – parties in the agreement on a European Economic Area, the Swiss Confederation or member states of the European Union, with the exception of the United Kingdom of Great Britain and Northern Ireland, the Kingdom of Sweden and the Republic of Portugal.
There has thus far been no explanation from the government as to why those three countries were excluded from the reopening of flights. A government press briefing is due at 2 p.m. today.
Polish airports were forced to hurriedly inform passengers of cancelled flights. From Gdańsk alone these included planned trips this morning to London, Doncaster, Gothenburg and Stockholm, reports Gazeta.pl.
Passengers hoping to fly to Ukraine also found themselves stranded, according to Gazeta.pl. Wizzair had been expecting to resume flights to Poland's eastern neighbour, but Ukraine was not included in the government ordinance.
Flights to other EU destinations did, however, resume as planned this morning. Flights run by Air France and KLM departed from Warsaw's Chopin Airport, while Lufthansa also reopened flights, reports TVP Info.
The surprise announcement caused consternation among would-be passengers whose flights were cancelled. One person quoted by Onet wrote, "I feel like crying… how can they do that the day before? It's a scandal."
But others took the news in their stride. Onet quote another person hoping to fly who said, "Oh well. I have a ticket for 18 June to Sweden… So much waiting and nothing. But I'll admit I'm not surprised. Chaos is becoming the norm…"
Passengers flying to and from Poland must abide by strict new safety regulations, including obligatory wearing of a mask and having their temperature taken before boarding, reports TVN 24. Airlines are not offering the usual full on-board service, only people with a ticket are allowed into terminal buildings, and planes may not be more than half full.
The restrictions on numbers are tighter than those imposed by any other EU country, according to TVN 24. Eryk Kłopotowski, an air travel expert, warned that this was a "catastrophic" measure that could force low-cost carriers out of Poland.
"In my opinion, in this way the government is getting rid of some cheap airlines from Poland, saying, 'You're flexible, build your networks somewhere else and leave us with [state carrier] LOT, which will be subsidised and supported'," he told TVN 24.
Main image credit: Alan Wilson/Flickr (under CC BY-SA 2.0)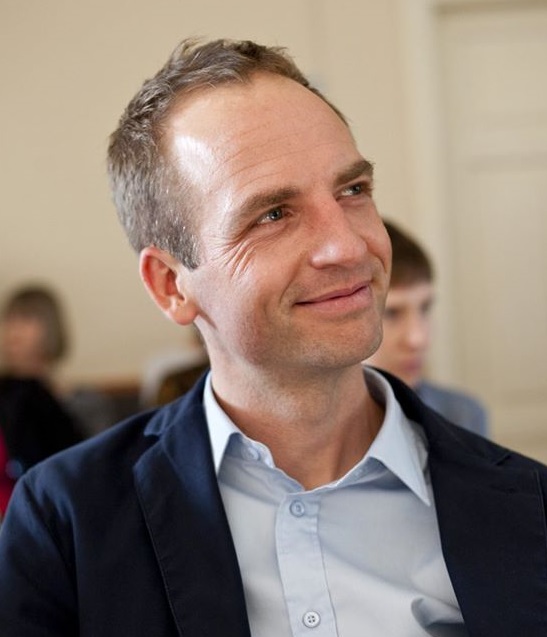 Ben Koschalka is a translator and the assistant editor at Notes from Poland. Originally from Britain, he has lived in Kraków since 2005.