Unlike most European countries, Poland has not yet reached peak of its coronavirus epidemic, health minister Łukasz Szumowski has said. This is because its tough and early lockdown measures effectively contained the spread of the virus but pushed the peak of infections forward.
As a consequence, many restrictions, including border closures, will have to stay in place for much longer, warned Szumowski. Wearing masks may remain compulsory for a year and a half.
The minister also commented on the controversy over this Sunday's scheduled presidential elections. He claimed that he had never come under political pressure to support the government's narrative on the safety of holding the vote, and called on the opposition to reach a compromise with the ruling party.
"In terms of the global pandemic situation, where coffins in Italy were transported by trucks, in Poland the situation was that we had – and still have – beds free in hospitals, respirators available, one of the lowest levels of infection per capita in Europe," explained Szumowski, speaking to Rzeczpospolita.
Last week, when announcing the latest easing of lockdown measures, Szumowski noted that only 30% of hospital beds that have been readied for COVID-19 patients are currently in use. Poland's rate of infection is very low compared to other EU countries, although so is its rate of testing.
"Why has eastern Europe suffered less from coronavirus than the west?", asks the @guardian.

"Some feel the region is not getting enough credit for its lower numbers, and chalk it down to a patronising attitude towards the 'new' EU countries" https://t.co/3755R4rZne

— Notes from Poland 🇵🇱 (@notesfrompoland) May 5, 2020
However, Szumowski told Rzeczpospolita that Poland has still not yet reached the peak of infections. By "isolating ourselves [early], we avoided a drastic number of patients at once, but we shifted the peak forward in time," said the minister.
Poland's "epidemic has started to elude models…in other European countries", where "the curves rose dramatically" but have now "begun to decline faster". Poland, "on the other hand, has flattened", and "the peak may be in the autumn".
"We currently have an infection rate of 1, i.e. one person infects one person," explained Szumowski, who is himself a medical doctor. "This means an unstable balance. Either we will go up again or we will go down."
The health minister also strongly rejected claims from some quarters that Poland's official infection rate has been so low because figures have been underreported. Such a large-scale deception would simply be impossible, he noted.
"If I wanted to manipulate [the figures], I would have to manipulate the entire population of doctors who issue death certificates, and sanitary and epidemiological stations along the way," he explained.
Poland's government had previously predicted that the virus would peak in late April, a forecast supported by modelling carried out at the University of Washington. However, daily infection rates have shown no sign of dropping and continue to outweigh recovery rates.
On Monday, Andrea Ammon, director of the European Centre for Disease Prevention and Control, an EU agency, noted that Poland was one of only four EU states (alongside Sweden, Romania and Bulgaria) in which the pandemic is not weakening.
As a result, said Szumowski, Poles should not make any firm plans for the summer holidays. As of now, it is impossible to say when organised trips and camps will be allowed. There is also "for now no [indication] of flights" being resumed and "borders will be opened last", said the minister.
Masks will also have to be worn until a vaccine is available, which would be in about 18 months, warned Szumowski. He said that he will recommend that the vaccine be made compulsory. But life may not begin returning to normal for up to two years.
As a consequence of that timeline, the health minister repeated his call for presidential elections – which are due to take place this Sunday but are clouded in controversy and uncertainty – to be delayed for two years, by which time it will be safe to hold them. If they must take place earlier, it should be post, he advised.
Given that his recommendations fit the political position of the ruling Law and Justice (PiS) party, which wants elections either in May by post or in two years' time, Szumowski was asked if he has been pressured by party leader Jarosław Kaczyński. "Never," said the health minister.
However, in the interview Szumowski also directed a message towards the government's opponents. "If the opposition cares about the security of its citizens, it should agree to postpone the election for two years," he appealed.
Summary of Poland's election situation tonight:

1. Opposition-controlled Senate has, as expected, voted to reject bill to introduce postal presidential elections. It now returns to lower-house Sejm, which has the power to overturn the Senate's decision. However, that requires…

— Daniel Tilles (@danieltilles1) May 5, 2020
Main image credit: Adam Guz/KPRM (under public domain)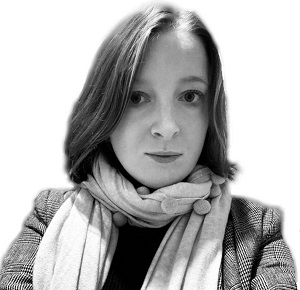 Juliette Bretan is a freelance journalist covering Polish and Eastern European current affairs and culture. Her work has featured on the BBC World Service, and in CityMetric, The Independent, Ozy, New Eastern Europe and Culture.pl.