By Daniel Tilles
Why are LGBT issues back in the news now in Poland?
Over the last week, Poland's president, Andrzej Duda, who is standing for re-election on 28 June, has made LGBT issues part of his campaign. He published a "Family Charter" that included pledges to "ban the propagation of LGBT ideology in public institutions" and oppose same-sex marriage and adoption.
This was followed by a campaign speech condemning LGBT as a form of "neo-Bolshevism" that is "smuggled into schools" to "sexualise children", and which is "even more dangerous to man [than] communist ideology".
But this was happening already, wasn't it?
Yes and no.
Last year, the ruling Law and Justice (PiS) party, as well as parts of the Catholic church, led a strident anti-LGBT campaign. As a result, Poland was recently ranked as the worst country for LGBT people in the European Union in an annual index published by ILGA-Europe, a Brussels-based NGO.
However, although Duda hails from PiS, and remains a close ally, he has himself largely avoided commenting on this issue until now. In fact, earlier this year, he indicated that he would be willing to sign same-sex civil partnerships into law, a much more moderate position than PiS has taken.
So why is this happening now?
A big reason was the opposition's decision to switch presidential candidates last month.
Their new choice, Rafał Trzaskowski, has as mayor of Warsaw been a supporter of LGBT rights, including becoming the city's first mayor to attend the annual LGBT Equality Parade. Last year, it was Trzaskowski's decision to sign an "LGBT Charter" pledging support for LGBT people in Warsaw that prompted PiS to launch its anti-LGBT campaign.
As soon as Trzaskowski's presidential candidacy was announced in May, senior figures from PiS began to portray this year's election as a "choice between a white-and-red Poland and a rainbow Poland". This was then followed last week by Duda signing his Family Charter – a direct reference and response to Trzaskowski's LGBT Charter.
So this is a strategic decision by Duda that LGBT issues can win him votes against Trzaskowski?
Yes, but there is also a hint of panic about the move.
After Trzaskowski entered the race, his polling numbers rose quickly while Duda's declined. Trzaskowski turned a theoretical disadvantage – having less than a week to collect 100,000 signatures supporting his candidacy – into an advantage, launching a nationwide action that energised and mobilised his supporters, resulting in 1.6 million signatures.
Meanwhile, Duda's campaign had felt stagnant. Before the first, abandoned election – when traditional campaigning was impossible amid lockdown – Duda could simply play the statesman by leading the response to the crisis while his rivals were unable to appear in public. But after a new election was called and Trzaskowski energetically entered the race, the president appeared unsure how to respond.
Even a senior editor at state television, which effectively campaigns on behalf of Duda's reelection, wrote that the president appeared to be "tired, hiding or ashamed of something". He also noted that the ruling camp is internally divided, which has made coordinating and supporting Duda's re-election bid harder.
Moreover, the economic fallout of the coronavirus, the fact that new infections are not declining, and accusations of corruption, cronyism and other failings in the government's response to the pandemic have added to the sense of crisis surrounding the ruling camp.
In early June, Duda and the government sought to shift the focus of the campaign to infrastructure investment, visiting various construction sites, often accompanied by the prime minister. However, with no sign of improving poll numbers, the president has now bet on anti-LGBT rhetoric to revive his campaign (and perhaps distract attention from other issues).
Will this help him?
It's hard to tell.
PiS have won five elections in a row since 2015, and clearly are in tune with what voters want. Last year, the party made anti-LGBT rhetoric a prominent feature of its campaigns for the European and parliamentary elections, both of which were successful.
However, presidential elections are different, because the winner needs to get over 50% of the vote (either in the first round or a second-round run-off), meaning that they need to appeal beyond their core electorate. That normally requires reaching for the more moderate middle ground, and Duda has until now generally sought to avoid extreme language (though there have been exceptions).
PiS may be hoping that the anti-LGBT rhetoric can increase turnout among its base. It also may be looking towards the second round, where it will hope that, in a run-off against Trzaskowski, Duda can pick up many of the voters who in the first round supported far-right candidate Krzysztof Bosak (who is currently polling around 7%).
But doesn't anti-LGBT rhetoric have wider appeal in Poland?
Poland is certainly a culturally conservative country. There is no right to same-sex civil partnerships, let alone marriage or adoption, and relatively few people actively demand their introduction.
The main opposition party, the centrist Civic Platform (PO), from which Trzaskowski hails, did nothing to advance LGBT rights in its eight years of government between 2007 and 2015. Before last year's parliamentary election, a PO MP was recorded telling a member of the public that the party could not "act progressively" on LGBT rights before elections because voters in the "provinces" would be "driven away" by this issue.
In that election, only one grouping openly advocating greater LGBT rights was elected to parliament, The Left, which received 12.5% of the vote. Beyond PO and The Left, the remaining parties range from centre-right to far right and do not support – and often actively oppose – expanding LGBT rights.
Yet the political situation can mask the fact that the Polish society has become more accepting of some LGBT rights. A regular poll by IPSOS found that support for civil partnerships rose from 52% in 2017 to 60% in 2019. According to CBOS, a state polling agency, the proportion of Poles who believe homosexuality should not be tolerated has dropped from 41% in 2001 to 24% in 2019.
Last year, more LGBT equality parades were held in Poland than ever before, with many being organised in smaller cities and towns for the first time and others setting attendance records.
However, CBOS notes that the trend towards greater tolerance has slowed or even gone into reverse in recent years. The proportion saying that same-sex couples should have the right to "publicly display their way of life" fell from a high of 32% in 2017 to 28% last year.
Both CBOS and IPSOS find that support for the right to same-sex marriage has barely changed over the years, while still only a tiny minority (less than 10% according to CBOS) support the right for same-sex couples to adopt children.
And one third of Poland has been declared an "LGBT-free zone", right?
Kind of.
A large number of local authorities, mostly controlled by PiS, have since last year voted to adopt anti-LGBT resolutions. None of them specifically include the term "LGBT-free" (though this did appear on stickers handed out by a conservative newspaper).
Some are so-called "Family Charters of Rights" that declare marriage to be exclusively between a man and women and call for children to be "protected from moral corruption" (language that is often used to criticise the LGBT movement). Others explicitly declare themselves "free from LGBT ideology".
But "LGBT ideology" is just a euphemism for LGBT people, isn't it?
In effect, yes.
Those who use the term argue that they are not attacking specific people, but rather an extremist ideology that seeks to overturn traditional definitions of gender, undermine institutions like marriage and the family, morally corrupt children through sex education classes, and silence all those who oppose it.
PiS party chairman (and Poland's de facto leader) Jarosław Kaczyński warned last year that Poland must "defend children and normal families" from "imported LGBT", which "threatens our identity, our nation, its continued existence, and therefore the Polish state".
This is why Duda said last week in a speech about LGBT: "they try to convince us that these are people, but it is simply an ideology". As evidence of his claim, he pointed to the fact that "some people who have homosexual preferences don't identify with this movement".
But of course, many people do identify as LGBT, and the attacks on "LGBT ideology" – which often rely on exaggerated, distorted or invented claims – result in the marginalisation and demonisation of such people.
They have also revived physical violence against LGBT events that until recently had been disappearing. For the last two years, equality marches in Lublin have been attacked, including an attempt to use an explosive device. Last year's parade in Białystok saw extreme violence directed by nationalist protesters against the marchers and the police seeking to protect them.
Violent scenes at Białystok's first ever LGBT march. A few hundred participants were protected by a similar number of police from protesters throwing fireworks, attempting to grab rainbow flags and chanting 'Białystok free from sodomy'. A few were detained https://t.co/yABtZT7AXt

— Notes from Poland 🇵🇱 (@notesfrompoland) July 20, 2019
It should be noted, though, that the resolutions passed by local authorities have not had any legal consequences for LGBT people and, amid PiS's anti-LGBT rhetoric, the ruling party has not introduced legislation directed against LGBT.
How have Duda's election rivals responded?
They mostly haven't.
Trzaskowski and his PO party have been keen to avoid the issue. Knowing that they need to win some votes from moderate conservatives, they presumably believe that expressing explicit support for LGBT rights can harm them, and so have sought to focus on other topics.
When Duda published his anti-LGBT "Family Charter", Trzaskowski responded only by posting a video of his own family. He has avoided discussing LGBT topics during the campaign.
Rodzina? A oto i moja! 🙂 Od tamtego czasu dzieci trochę wyrosły, ale nic się u nas nie zmieniło – wciąż jesteśmy dla siebie najważniejsi. pic.twitter.com/6LY9ws0Rip

— Rafał Trzaskowski (@trzaskowski_) June 10, 2020
The two main centre-right candidates – Władysław Kosiniak-Kamysz and Szymon Hołownia – have likewise mostly sidestepped the issue, arguing that PiS is simply using it to distract from more important matters. Hołownia says Duda has created an "imaginary opponent" in a desperate attempt to revive his campaign.
Hołownia, a practising Catholic who once considered becoming a monk, did, however, clearly reject Duda's rhetoric, saying "there is no such thing as LGBT ideology, there are [LGBT] people". He warned that the kind of "homophobic nonsense" encouraged by the president could lead some people to suicide.
Meanwhile the far-right candidate, Krzystof Bosak, has accused Duda of stealing his group's position on LGBT and points out that the president has done nothing during his term to "repress the ongoing LGBT offensive in Poland".
The candidate who has spoken most vocally against Duda on this issue is Robert Biedroń of The Left, who is himself gay and a longstanding LGBT rights activist. Biedroń called Duda's Family Charter a "radical document…introducing standards reminiscent of the most brutal periods of Polish and European history".
He also condemned all post-1989 governments in Poland for failing to "have the courage to regulate homophobia" (Poland's hate crime laws do not cover sexual orientation or gender identity). Biedroń says that the position of "LGBT people is a litmus test for the state of Polish democracy".
What's going to happen next?
There are already indications that PiS and Duda fear they may have gone too far in escalating their anti-LGBT rhetoric.
The president invited Biedroń and his mother, who this week criticised Duda's statements, to a meeting. They responded by saying they would only attend if the president first apologised for his recent statements.
A report today in a Polish newspaper claims that the United States administration has privately intervened to tell Duda that his recent anti-LGBT remarks are unacceptable. The US ambassador to Warsaw, however, denies the story.
Yet state television, which is used by PiS to broadcast its narrative, has continued to report negatively on "LGBT ideology" and to link Trzaskowski to it. With elections taking place at the end of next week (followed by a potential second round two weeks later), it is likely that LGBT issues will remain a central feature of the campaign.
Whether this continues after the election may depend on the outcome – and, ironically, a Trzaskowski victory may increase the chances that it will. If Duda wins, then PiS, with no elections in prospect for three years, may abandon the LGBT issue after it has served its electoral purpose.
But if Trzaskowski wins, they may continue to use it to attack him and seek to undermine his presidency. This could include, for example, passing anti-LGBT legislation in parliament and thereby forcing the new president to veto or accept it.
Main image credit: Adrianna Bochenek / Agencja Gazeta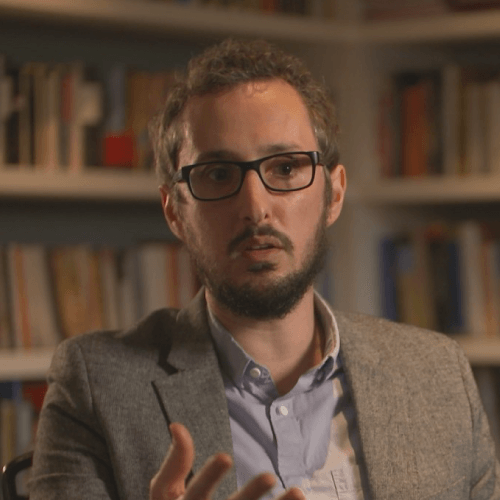 Daniel Tilles is editor-in-chief of Notes from Poland and assistant professor of history at the Pedagogical University of Krakow. He has written on Polish affairs for a wide range of publications, including Foreign Policy, POLITICO Europe, The Independent and Dziennik Gazeta Prawna.