A court in Wrocław has dismissed a lawsuit against the organisers of an anti-LGBT campaign that portrays homosexuals as paedophiles. The judge found that the activity had an "informative", "educational" purpose and helped raise awareness of paedophilia.
The campaign, run by ultraconservative NGO Fundacja Pro, has become a familiar sight around Poland in recent years. In particular, the group is known for driving vans through city centres broadcasting anti-LGBT messages over loudspeakers and displaying them on large banners.
Their slogans warn that the "LGBT lobby wants to teach children" and include calls to "stop paedophilia", with a logo showing a crossed-out rainbow flag. The group also publicises various claims regarding the alleged prevalence of child abuse among gay people based on controversial and contested research by American scholars Mark Regnerus and Paul Cameron.
Efforts by LGBT individuals and organisations to respond to the campaign have been hindered by the fact that Poland's hate-crime laws do not cover sexual orientation or gender identity.
Last year, however, lawyer Bartłomiej Ciążyński – who is deputy chairman of Wrocław city council and the mayor's plenipotentiary for tolerance – filed a civil suit against Fundacja Pro, arguing that its campaign "insulted, slandered and violated the dignity" of an LGBT client, reported website Onet.
But this week the district court in Wrocław dismissed the case. In his justification, Judge Adam Maciński said that Fundacja Pro's campaign "should be considered as having an informative and social dimension", reported Gazeta Wyborcza.
"It illustrates the issue of paedophilia to the public, as well as differences in the way sex education is implemented among minors…while [also] addressing the problem of extreme sexual education," said the judge. "The campaign did not take the form of aggressive criticism, let alone stigmatising or harassing the plaintiff."
As a result, Maciński ruled that the campaign "is an expression of the defendant's constitutionally guaranteed freedom of speech and of belief". Ciążyński has promised to appeal against the decision.
In 2018, the same court made a similar initial ruling regarding a separate anti-abortion campaign run by Fundacja Pro, in which it displays graphic images of aborted foetuses in public places. A judge found that this was protected as freedom of expression.
However, Wrocław's municipal police successfully appealed the decision, with a court ruling that the campaign, by publicly displaying such graphic images, was impinging on "the freedom and rights of others". In March last year, a court fined the president of Fundacja Pro 5,000 zloty for displaying such a billboard.
Fundacja Pro responded to the authorities' efforts to clamp down on its anti-abortion campaign by putting up a banner comparing the city's mayor, Jacek Sutryk, to communists who tried to suppress the truth about the Katyn massacres of ethnic Poles by the Soviets during World War Two. Sutryk last week announced that he was suing Fundacja Pro over the claim.
The NGO has also faced challenges over its campaigning in other cities. Last month, one of its activists was fined by a court in Nowy Sącz for putting up billboards with graphic anti-abortion images. He is facing further cases in Kraków, Zakopane and Wrocław, reported state broadcaster TVP.
Last September, Gdańsk's district court ordered Fundacja Pro to stop using many of its "scientific" claims regarding paedophilia among homosexuals until the court has finished considering a civil case by a local LGBT rights group, Tolerado, against the "Stop Paedophilia" campaign. The ban applies nationwide and Fundacja Pro faces financial penalties if it fails to comply, reported the website OKO.press.
Fundacja Pro is also behind a controversial "anti-paedophilia" bill submitted to parliament last year. The legislation was condemned by experts and opposition parties as effectively criminalising sex education, including prison sentences of up to three years. It was welcomed, however, by MPs from the ruling conservative Law and Justice (PiS) party, who suggested increasing the maximum punishment to five years.
In response, the European Parliament quickly adopted a resolution condemning the proposed law as an "alarming, misguided and detrimental" measure that "de facto seeks to criminalise the dissemination of sexuality education to minors".
There has been a prominent campaign over the last year in Poland by conservatives, including the ruling party, to portray "LGBT ideology" as a threat to Polish children, including the suggestion that LGBT groups are using school sex education to morally corrupt youngsters.
"The sexualisation of children must be fought and defeated," declared PiS chairman Jarosław Kaczyński, "because it is a civilisational threat to all of Europe, to this civilisation based upon Christianity."
Poland's Catholic church, which has itself had to respond to mounting evidence of child sex abuse by clergy and attempts to cover it up, also joined the campaign. The Archbishop of Kraków said in August that "murderous [LGBT] ideology" uses "sex education… to destroy the innocence of the young".
Main image credit: Patryk Ogorzalek/Agencja Gazeta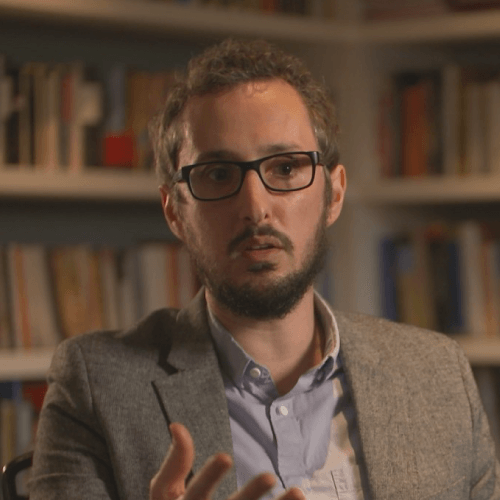 Daniel Tilles is editor-in-chief of Notes from Poland and assistant professor of history at the Pedagogical University of Krakow. He has written on Polish affairs for a wide range of publications, including Foreign Policy, POLITICO Europe, The Independent and Dziennik Gazeta Prawna.