Nationalist presidential candidate Krzysztof Bosak has called for a veto of a bill intended to make it easier for foreign doctors to work in Poland. He also criticised the government for giving taxpayers' money to "leftist global organisations" such as the World Health Organisation (WHO).
Speaking at a rally in Poznań, Bosak, whose support in polls has almost doubled since early February to around 7%, accused the government of quietly trying to introduce a stopgap measure to deal with the personnel shortages in Polish medicine by encouraging immigration of under-qualified medics from abroad, rather than taking the necessary steps to increase numbers and improve conditions for Polish doctors.
The legislation in question is an amendment to the medical profession act from 1996. It aims to make it easier to employ physicians from outside the European Union, above all specialists from countries such as Ukraine and Belarus.
Under the proposals, doctors with appropriate qualifications from their own countries would not need to complete the complicated, costly and time-consuming official recognition process before starting work. Instead, they could be employed in a hospital by a regional medical chamber after passing a Polish state examination.
They would then have up to five years to complete the legalisation process, according to medical website Puls Medyczny.
Poland has suffered from chronic shortages in medical personnel. A 2018 study by British healthcare think tank the Kings Fund found that Poland had the lowest number of doctors and nurses per 1,000 inhabitants out of the 21 countries surveyed.
In addition to the need to boost the number of specialists in Polish hospitals, health officials also justified the bill by warning that other EU countries were targeting the same doctors with similar legislation, reports Gazeta Prawna.
"If we don't do this, other neighbouring countries will," said Jarosław Fedorowski, president of the Polish Hospitals Federation.
But the planned legislation has encountered opposition from doctors' associations. The current process is "honest and the solutions proposed by the ministry are risky," Bartosz Fiałek of the Polish National Physicians Union told Gazeta Prawna when the bill was proposed late last year.
Fiałek warned that, with the proposed measures, the government was "going for quantity, not quality".
Bosak has now joined the criticism, arguing that the measures will harm Polish doctors and diminish the level of medical training in Poland. He condemned the "excessive, unwise and unconditional openness" and "ideological slogans" voiced by the ruling Law and Justice (PiS) party government and President Andrzej Duda.
"The government imagines that without training enough doctors from Poland, offering them decent working conditions and a secure career path, sufficient specialisation places, and even good conditions for study, it will fill these gaps with foreigners recruited from around the world," he said, quoted by PAP.
"Instead of this bill, which I call upon the president to veto, I propose more places in specialisations, greater numbers of specialists, auxiliary staff and medics from other professions," Bosak said, as well as stressing that doctors' pay needed to be increased.
Bosak, who is the candidate of the far-right Confederation (Konfederacja) party, also condemned "global organisations with a leftist profile".
He argued that "not a single Pole has had their health improved by the 17 million zloty…[given to] the WHO, which deals with promotion of killing unborn children or so-called early sex education – as if anyone needed that to be healthy".
He called for the money to instead be invested directly into reducing the level of bureaucracy in Poland's healthcare system.
The visit of the far-right presidential candidate to Poznań was not to everyone's liking. Activists sprayed "Bosak Out" on a wall adjacent to the meeting, and a banner with "Climate" was unfurled during his speech in protest at Confederation's opposition to reducing CO2 emissions.
Undeterred, Bosak continued his attempts to portray his candidacy as representing the real Polish right. "Andrzej Duda travels around Poland presenting the pursuit of a social-democratic programme as the achievement of a supposedly right-wing government," he said.
Bosak has seen his support increase in the course of the presidential campaign. Recent polling gives him around 7% of the vote, up from 3% in February and ahead of some mainstream rivals, including left-wing candidate Robert Biedroń and Władysław Kosiniak-Kamysz of the centre-right Polish People's Party..
This is not the first time that Confederation have attempted to draw attention to the gap between some of PiS's rhetoric and the reality of unprecedented immigration to Poland that has taken place during its time in government.
In November, Bosak criticised the government's "fraudulent" immigration policy, noting that PiS rejected the EU's refugee quota in 2015 but then "brought in ten times more immigrants" itself.
Main image credit: Lukasz Cynalewski/Agencja Gazeta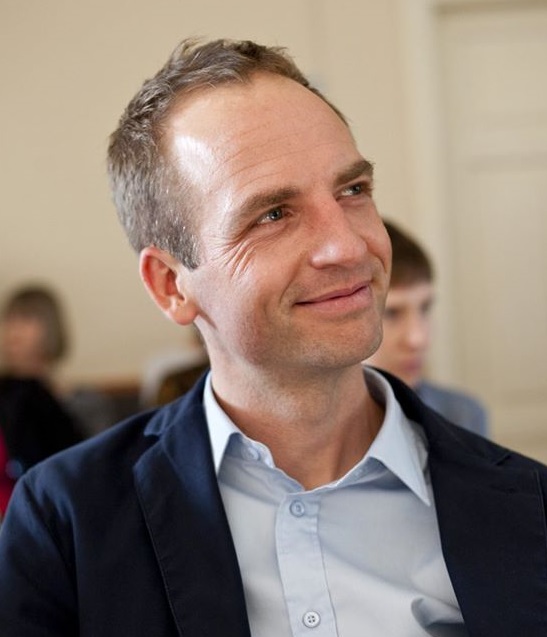 Ben Koschalka is a translator and senior editor at Notes from Poland. Originally from Britain, he has lived in Kraków since 2005.