Poland's health ministry has appealed to the public to adhere to the obligation to wear face masks, while also calling on shops to enforce these rules.
Speaking to RMF FM, the ministry's spokesman, Wojciech Andrusiewicz, said he had been shocked when visiting shops over the weekend to see how many people were not covering their faces.
"If we enter a store without a mask, this is selfishness, which exposes others to the possibility of infection," Andrusiewicz warned. "I would appeal to shop owners and salespeople not to let people without masks into stores."
Andrusiewicz also reminded the public that masks remain obligatory not only in shops, but also outside when social distancing is not possible. "If we are at a bus or tram stop – a large group is standing and we are not able to maintain distancing – masks are required," he said.
Poland has since late April been progressively "unfreezing" its lockdown measures. This included the reopening of shopping centres in early May and the relaxation of face-covering rules at the end of that month.
Under the latest rules, covering the mouth and nose is no longer required in public places outside if distancing of at least two metres can be maintained. But it remains obligatory in crowded outdoor areas and in indoor spaces such as shops, public transport, churches and cinemas.
Some have argued, however, that the government itself has not set a good example. Last month, a spokesman apologised after the prime minister was pictured violating social-distancing rules during a meeting in a restaurant.
In April, government officials and other figures from the ruling Law and Justice (PiS) party, including its chairman Jarosław Kaczyński, faced criticism for not following distancing guidelines during commemoration of the Smolensk tragedy.
The campaign for this Sunday's presidential elections has seen candidates, including incumbent president Andrzej Duda, holding large rallies at which they and their supporters fail to adhere to requirements of either wearing masks or maintaining two-metre distancing.
At an outdoor rally in the city of Tarnów yesterday, President Duda shook hands with a large crowd of supporters. Similar scenes occurred at another meeting in the village of Poronin today.
Rallies held by Duda's main rival, Rafał Trzaskowski, have also drawn large, closely packed crowds with few people wearing masks.
Speaking with RMF FM today, Andrusiewicz reminded all candidates standing in the election that the health minister, Łukasz Szumowski, had appealed to them earlier this month to ensure that they and their supporters adhere to sanitary guidelines during campaign events.
Although Poland has had a comparatively low rate of coronavirus infections and deaths, it remains one of the few countries in Europe in which the number of new and active cases has not gone into decline. Earlier this month, record daily numbers of infections were reported.
Yesterday, in an interview with the Polish Press Agency, Szumowski said that a second wave of the virus was likely to hit in autumn. While "there will certainly not be another lockdown", a requirement to wear masks in all public places could be reintroduced at that time, he said.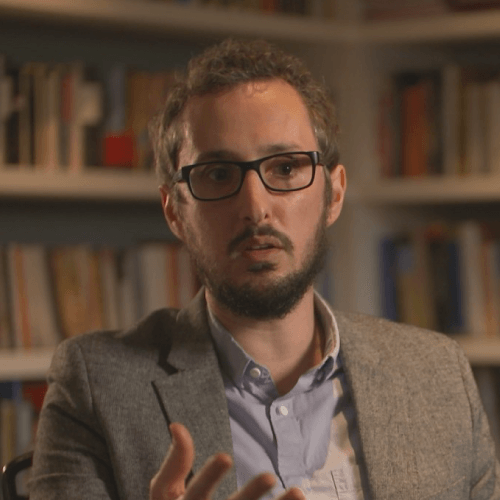 Daniel Tilles is editor-in-chief of Notes from Poland and assistant professor of history at the Pedagogical University of Krakow. He has written on Polish affairs for a wide range of publications, including Foreign Policy, POLITICO Europe, The Independent and Dziennik Gazeta Prawna.