The Polish government has announced that, from the start of next week, the country will enter the second stage of "unfreezing" the coronavirus lockdown. This will include the reopening of shopping centres, nurseries and preschools, hotels and cultural institutions.
Poland introduced some of the earliest and toughest lockdown measures in Europe. Two weeks ago, the government outlined a four-stage plan for rolling back the restrictions. This began on 20 April with the loosening of rules on shops and churches, as well as the reopening of parks and forests.
Now the second stage will begin. Among the changes to be implemented are:
Reopening of hotels from 4 May
Reopening of all retail outlets in shopping centres from 4 May (previously only shops deemed essential were open). Shops will be permitted to admit one customer per 15 square metres of space. Recreational and restaurant areas of shopping centres remain closed
Partial reopening of cultural institutions, including libraries, museums and art galleries, from 4 May
Permission for nurseries and preschools to reopen from 6 May (with decisions on exactly when and how to do so made by individual institutions and with a strict sanitary regime in place)
Other aspects of the lockdown measures remain in force, including the requirement to maintain two metres of distance from others in public and the obligation to cover faces. The government has outlined what the third and fourth stages of the unfreezing will involve, but not yet announced dates when they will be implemented.
"The loosening of restrictions is due to the need to restart the economy," said Prime Minister Mateusz Morawiecki today. But the government will act "carefully and flexibly. Sometimes we will loosen restrictions, sometimes we may have to take a step back. That is the nature of this virus."
The pace of further unfreezing will depend not only on the development of the epidemic, said Morawiecki, but also on the public's "social discipline" in adhering to the current restrictions.
"I am convinced that through our responsible actions we will be able to rebuild hope for a new normality, a new economic reality," said the prime minister. "We will achieve it thanks to discipline – then we will defeat coronavirus together."
Speaking alongside Morawiecki, the health minister, Łukasz Szumowski, criticised the many people he has seen in the streets failing to cover their faces. "This is not courage, this is selfishness and disregard that can infect others," warned Szumowski.
The prime minister also reassured that Poland's health system was coping well with the epidemic. He said that, of the 11,000 beds ready to receive COVID-19 patients, currently less than 30% are being used. He also showed a graphic demonstrating how low Poland's rate of infection has been compared to other European countries.
Premier @MorawieckiM w #KPRM: Dziś jest pierwszy szczególny dzień. Mamy na tę chwilę 370 osób, które wyzdrowiały. To pierwszy taki dzień, gdy możemy powiedzieć, że jest przyrost osób, które zdrowieją – w porównaniu do nowych zachorowań. pic.twitter.com/hP6jsajRMj

— Kancelaria Premiera (@PremierRP) April 29, 2020
As of this morning, Poland has recorded 12,415 cases of coronavirus, with 606 deaths. Its number of cases per million inhabitants is 328, according to Worldometer. This compares to 2,542 in France, 2,374 in the UK, 1,909 in Germany, 701 in the Czech Republic and 604 in Romania.
However, Poland also has one of the lowest rates of coronavirus testing in the EU. It has conducted 8,211 tests per million inhabits, compared to 24,738 in Germany, 21,128 in the Czech Republic, 11,245 in the UK, 7,813 in Romania and  7,103 in France, according to Euractiv.
During the current epidemic, healthcare institutions have become hot spots for the spread of the coronavirus. There have been major outbreaks in hospitals and care homes. Medical staff make up around one sixth of all those infected in Poland.
Some doctors, speaking anonymously due to a ban on public statements, have pointed to a lack of equipment and poor procedures as being responsible for the spread of the virus in healthcare facilities.
Despite many lockdown measures remaining in place, the Polish government is still moving ahead with plans to hold the presidential election as scheduled on Sunday 10 May. The plan has drawn widespread criticism, and the legislation for an all-postal vote is not yet passed, meaning doubts remain as to exactly how and when the election will take place.
Speaking today, the prime minister said that 10 May is still the planned date, but he accused the opposition-controlled Senate of "delaying" its scrutiny of the legislation introducing an all-postal vote.
If necessary, the election can be moved to 17 or 23 May, said Morawiecki. "We will make a decision in good time," said the prime minister, speaking eleven days before the election is scheduled to take place.
For all of our coverage of the coronavirus epidemic in Poland, see our constantly updated archive of stories here.
Main image credit: Krystian Maj/KPRM/Flickr (under CC BY-NC-ND 2.0)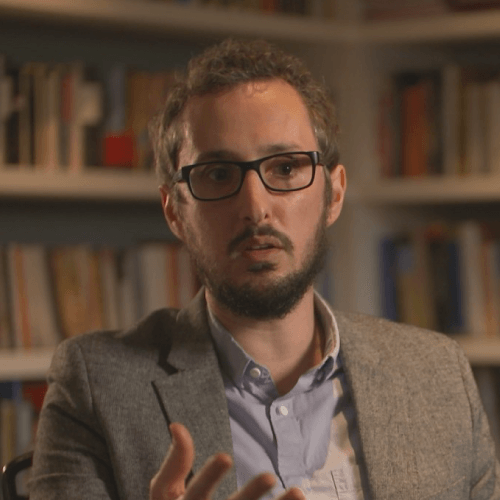 Daniel Tilles is editor-in-chief of Notes from Poland and assistant professor of history at the Pedagogical University of Krakow. He has written on Polish affairs for a wide range of publications, including Foreign Policy, POLITICO Europe, The Independent and Dziennik Gazeta Prawna.