The number of coronavirus cases in Poland is expected to peak on 27 April, with a daily rate of 72 deaths, according to modelling by the University of Washington. That would mark a significant increase on the current death rate, with yesterday's official toll of 28 the second highest daily total recorded so far.
According to the University of Washington's researchers, in the final days of April around 2,500 patients are predicted to be hospitalised with the virus in Poland, of whom 630 may require intensive care with 550 on life-support machines, reports RMF FM.
The model matches the Polish government's predictions that the peak of the epidemic in Poland will be in late April. On Wednesday, government spokesman Piotr Müller told Polish Radio that "the number of cases will remain high throughout May" as well.
Recent days have seen reports of major outbreaks in hospitals and care homes. Today it emerged that all municipal hospitals in Warsaw have been ordered by the regional governor to prepare separate sections of their facilities to deal with "a significant increase" in coronavirus patients in coming weeks.
The governor noted that the existing dedicated infection hospitals and wards would be unable to meet demand alone, reports Gazeta Wyborcza.
"Unfreezing the economy"
The government has nevertheless announced plans to begin "unfreezing" the economy before that peak arrives. Yesterday it confirmed that, from Monday, the cap on the number of people allowed in shops and churches will be raised.
In smaller shops (with floor space under 100 square metres), four customers will be allowed to enter per cash register, while larger stores can admit one person per 15 square metres.
The latter formula will also be used to calculate how many people can enter places of worship. In most cases that will allow more than the current blanket limit of five attendees at in all places of worship.
Cztery etapy znoszenia ograniczeń związanych z #koronawirus ⤵️⤵️⤵️

❗️ Decyzja o przejściu do kolejnego etapu zostanie podjęta po spełnieniu niezbędnych warunków:
➡️ analiza przyrostu zachorowań,
➡️ wydajność służby zdrowia,
➡️ realizacja wytycznych sanitarnych. pic.twitter.com/5e5nXIvVT7

— Kancelaria Premiera (@PremierRP) April 16, 2020
Forests and parks (excluding playgrounds) will also reopen on Monday, with the public allowed to participate in outdoor recreational activity. Children above the age of 13 years will no longer need to be accompanied by a guardian when they leave the house.
The government has also outlined further future phases of the "unfreezing", though without set dates yet. In the second stage, hotels and hostels can resume operation, construction stores will be allowed to function on weekends, and libraries, museums and art galleries will reopen.
The third phase will bring back hair and beauty salons, allow stores to reopen in shopping malls, and let restaurants and cafes resume functioning with some (as yet unspecified) restrictions. Sports events of up to 50 people will be held without audiences, and nurseries, preschools and schools (years 1-3) will reopen with smaller class sizes.
Only in the final phase will massage parlours, gyms, fitness clubs, cinemas and theatres be allowed reopen. Public gatherings have been limited indefinitely.
Controversial elections going ahead
The government also continues to push ahead with plans to hold controversial presidential elections on 10 May, though the date may be pushed back by one week. Jacek Sasin, a deputy prime minister, yesterday confirmed to RMF FM that preparations are already underway for the fully postal vote. "We'll be ready by 10 May," he said.
Sasin's remarks prompted an angry response from Tomasz Grodzki, the opposition Senate speaker, who noted that the bill introducing all-postal voting is still being considered by his chamber. The government should not be "spending public money on elections that have not yet been approved", said Grodzki, who suggested that doing so is illegal.
However, at the same time as planning for May's elections, the ruling Law and Justice (PiS) party on Wednesday evening submitted to parliament a bill that would extend incumbent President Andrzej Duda's term by two years. Elections would therefore be held in 2022 rather than this year, and Duda would not be allowed to stand in them.
The proposed legislation would necessitate a change to the constitution, and therefore requires the support of two thirds of MPs. That means it would need to be backed by a significant number of opposition MPs.
When the idea was first put forward two weeks ago by Jarosław Gowin, the leader of one of PiS's junior coalition partners, it failed to get opposition support and was abandoned. Gowin then quit the government in protest over its plans to go ahead with elections in May.
Coronavirus outbreaks at public institutions
Meanwhile, mass outbreaks of coronavirus have been reported at a growing number of public institutions in recent days.
The Main School of Fire Service (SGSP) in Warsaw has 51 confirmed cases of the virus, with 340 cadets in quarantine, many of whom had been moved to different firefighter schools around the country.
In light of reports of initial cases of the virus being downplayed and then covered up, a special commission has been set up to look into the institution's response, reports RMF FM. The school's director has also lost his job.
Speaking in parliament on Thursday, interior minister Mariusz Kamiński said it was "unacceptable" that a "lack of respect and trust was shown to the cadets and students". He said that further staff could be fired following an "in-depth investigation".
Care homes are particularly vulnerable to infections. According to Gazeta Wyborcza, there are currently 831 care homes in Poland and a number of related centres housing elderly people, chronically ill patients, people with disabilities, and addicts. The collective population of these institutions is 100,000 people.
In the "Biały Bez" home for the elderly near Warsaw, 23 out of 38 residents have tested positive for the coronavirus, and four have died. The infection spread through the institution after the arrival of a new resident who had initially tested negative for the virus, but then re-tested positive.
Since then, 19 care homes have also reported suspicions or confirmed cases of the virus, according to Gazeta Wyborcza.
Hospitals have also become hotspots for infections due to poor procedures and a lack of basic equipment, according to anonymous reports by staff members (who have been banned from commenting publicly).
One hospital in the city of Radom, which had been converted to a special isolation hospital during epidemic, has found 210 confirmed cases, of which more than half were among medical personnel. On Thursday morning, a 46-year-old physiotherapist from the hospital became the first healthcare worker to die of the virus in Poland.
As of Thursday evening, Poland has 7,918 confirmed cases of the coronavirus, including 314 deaths. For all of our coverage of the coronavirus epidemic in Poland, see our constantly updated archive of stories here.
Main image credits: Krystian Maj/KPRM/Flickr (under public domain)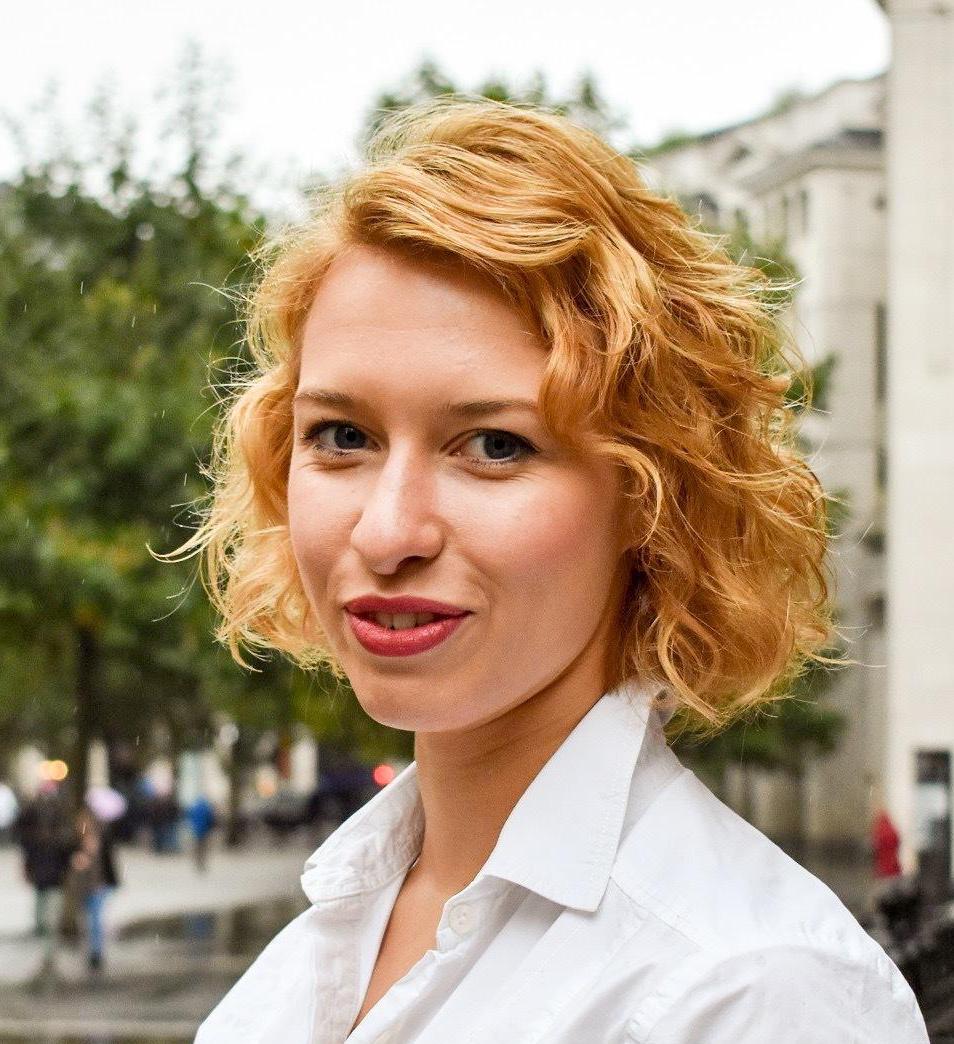 Maria Wilczek is deputy editor of Notes from Poland. She also contributes regularly to The Economist and Al Jazeera, and has also written for The Times, Politico Europe, The Spectator and Gazeta Wyborcza.