Restaurants, cafes, sports facilities and hair and beauty salons will reopen from the start of next week, though with sanitary requirements in place, as the Polish government begins the third stage of its "unfreezing" of the coronavirus lockdown. Border controls have, however, been extended until 12 June.
"We are slowly returning to normal life," says the government. "But it will not be the same as before the pandemic. So let's take care of ourselves and be cautious."
Stage three of the "unfreezing"
In the first and second stages of its unfreezing process, the government has already loosened limits on shop and church attendance, and allowed parks, forests, shopping centres, hotels, preschools and cultural institutions to reopen.
The new measures announced today mean that from Monday 18 May the following facilities can reopen:
Restaurants, cafes and bars (both indoor and outdoor), but with a limit of one person per 4 square metres of space, at least 2 metres between tables (which must be disinfected after every customer), and compulsory masks and gloves for staff
Hair and beauty salons , but with compulsory covering of mouth and nose ("if the treatment allows"), use of single-use paper towels ("where possible") and bookings to made by phone or online
Full-size football pitches, but with a maximum of 22 players plus four coaches using them at one time
Other outdoor sports facilities (such as stadiums, running tracks and skate parks) can reopen, but with a maximum of 14 participants plus two coaches using them at one time
Indoor sports facilities, but with attendance limits based on their size and with changing facilities (apart from toilets) remaining closed
Outdoor cinemas, film sets, phonographic and audiovisual recordings in cultural institutions, individual classes at art schools
Attendance restrictions on places of religious worship will be further loosened. Currently, one person can attend per 15 square metres of space; this will now be increased to one per 10 square metres.
It has also been announced that from 25 May childcare can be provided in schools for the youngest pupils (years 1-3), as well as "direct consultations" with teachers for pupils in the final year and year 8, who are preparing for leaving exams. From 17 May, children aged under 13 will again be allowed to leave the house without adult supervision.
Universities will also be allowed to offer in-person classes for final-year students from 25 May, as well as to resume teaching classes that cannot be carried out online.
Although the second stage of the unfreezing allowed nurseries and preschools to reopen, many have in practice remained closed, as they struggle to implement tough sanitary requirements. Meanwhile, shopping centres have also struggled to fully reopen, with some retailers arguing that the new restrictions would make operating unprofitable with current levels of rent.
Border controls remain
In a separate announcement earlier today, the interior ministry announced that Poland's border restrictions – which were some of the earliest and most stringent in Europe – will remain in place until at least 12 June, reports Wprost.
This means that current limits on the number of land-border entry points will remain in place, with checks even at EU border crossings. Most foreigners continue to be banned from entry, with exceptions for spouses or children of Polish citizens, holders of a Karta Polaka, diplomats and their families, those with the right to reside or work in Poland, or those transporting goods.
The government recently loosened some aspects of its border controls to allow crossborder workers and students easier access, as well as resuming the issuing of visas to workers from Ukraine.
As of today, Poland has recorded just over 17,000 cases of coronavirus, with 847 associated deaths – among the lowest fatality and infection rates in the European Union. Figures published yesterday show that, in fact, Poland has recorded fewer overall deaths than normal during the pandemic.
Main image credit: Krystian Maj/KPRM/Flickr (under CC BY-NC-ND 2.0)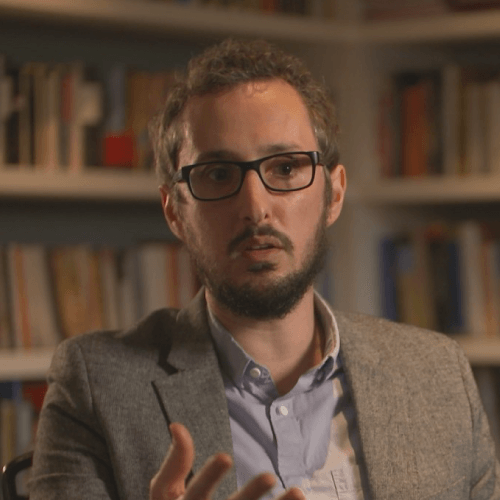 Daniel Tilles is editor-in-chief of Notes from Poland and assistant professor of history at the Pedagogical University of Krakow. He has written on Polish affairs for a wide range of publications, including Foreign Policy, POLITICO Europe, The Independent and Dziennik Gazeta Prawna.