The Polish city of Kraków has launched a pilot tourist patrol scheme to run over the summer months. "City Helpers" will mediate between residents, businesses and visitors, providing support as well as gentle encouragement to obey the local rules and laws.
Kraków, Poland's leading tourist destination, hopes that the scheme – which follows similar programmes in other popular tourist cities around the world such as Dubrovnik, Venice and Amsterdam – will help to ease the return of tourists to the city after numbers suffered as a result of the pandemic.
After visitor numbers to the southern Polish city roughly halved in 2020, to just under eight million, following a steady increase in previous years, the City Helpers will give support to returning tourists by offering "information, support, and hints", Elżbieta Kantor, head of Kraków's tourism department, told Gazeta Krakowska.
But she added that they will also "reprimand" visitors where necessary to "communicate the values of our city". "We are hospitable and open, but we also say that our home has certain rules and norms and that our guests should follow them. These are both legal and customary norms," said Kantor.
The City Helpers working on the pilot scheme, to take place in July and August, are mostly professional tourist guides. They will be stationed in pairs around the central Old Town and the former Jewish quarter of Kazimierz between 6 p.m. and 2 a.m. on Thursdays, Fridays and Saturdays, as well as between noon and 8 p.m. on Sundays.
The cost of the scheme – which includes cargo bicycles, branding (including T-shirts with its slogan, "How can I help you?"), leaflets, first aid kits and wages for 12 guides – is estimated at 140,000 zloty (€31,000) for the initial two-month period.
"We want everybody to feel safe in our city, and to have the sense that it is a shared space and that it is important to keep a balance," said Robert Piaskowski, the culture spokesman for the mayor's office. "We encourage people to visit Kraków to feel its unique spirit…but we also want to show what expectations we have of guests."
Kraków, which features a UNESCO-listed historic city centre and the largest medieval town square in Europe, has become an increasingly popular destination for foreign tourists.
However, it has also gained a reputation as a venue for sometimes antisocial behaviour from stag party groups. Residents have also complained that the city has placed too much of a  focus on tourists, some of whom fail to respect local rules on, for example, rubbish collection or noise regulation.
"Krakow has a problem with the English because their antics are rarely met with any reaction," said Marcin Moszczyński, a tour guide who is coordinating the project. He told Gazeta Krakowska that "sometimes it is enough to remind them that they will be fined for walking naked or drinking alcohol in a public place".
To address the problem more widely, in 2019 the city authorities initiated a Respect Kraków programme, of which the City Helper pilot is a part.
As "part of the city's tourism policy for 2021-2028, adopted in March by the city council, [it] describes the city's tourism policy during the pandemic and post-pandemic times," said Kantor.
In another move, Kraków formed a partnership with Airbnb to encourage responsible and sustainable tourism by educating guests and hosts, as well as to promote the city as a destination.
In 2018, the city put up multilingual posters in the city centre appealing to tourists to respect local residents by keeping the noise down.
Main image credit: Bogusław Świerzowski/krakow.pl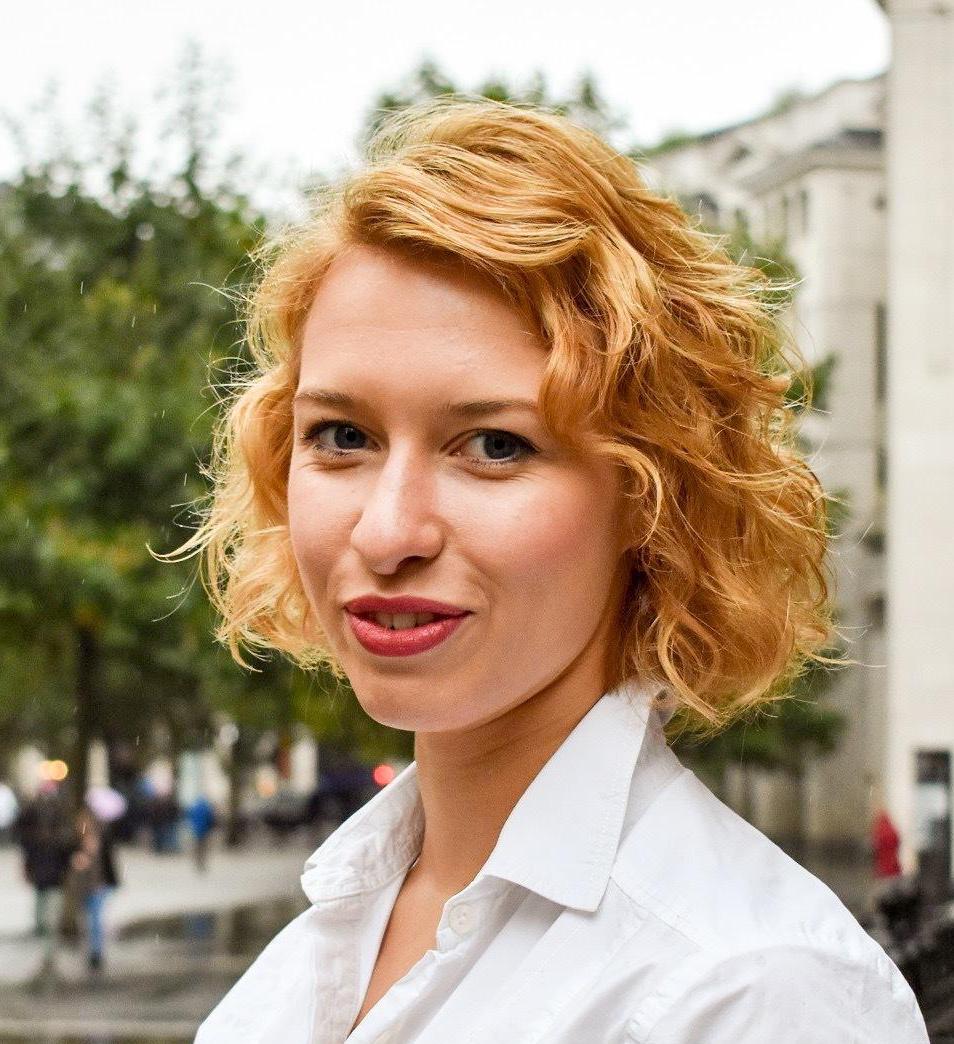 Maria Wilczek is deputy editor of Notes from Poland. She is a regular writer for The Times, The Economist and Al Jazeera English, and has also featured in Foreign Policy, Politico Europe, The Spectator and Gazeta Wyborcza.