Kraków has become the first city in Central and Eastern Europe to sign a partnership agreement with Airbnb, the US short-term property rental service.
The agreement aims to promote responsible and sustainable tourism by educating guests and hosts, as well as to promote Kraków as a destination. It also includes a deal for the two parties to exchange aggregated data.
The partnership follows previous criticism of Airbnb and other holiday-rental firms by Kraków. The city – like many other popular tourist destinations around the world – has expressed concerns over the negative effects such services can have on local communities as well as over the lack of taxes they pay.
In a joint statement issued by the company and the city, they say that their "landmark" partnership will see them work together on initiatives including holding workshops for hosts, providing detailed information on Airbnb's responsible hosting pages, and sending regular email reminders to hosts.
Kraków also features in Airbnb's latest marketing campaign, which promotes the city to German tourists, who last year made up the joint-largest proportion of foreign visitors to the city, along with Brits.
The partners emphasise the positive effects this has on the local economy, saying that hosts get "up to 97%" of the payments made by guests after Airbnb takes its cut. In its announcement, Airbnb also says that it is working with local governments around the world to ensure tax compliance.
"The [agreement] with Airbnb is an important step to take joint actions for sustainable tourism, especially as it is part of the forthcoming tourism policy program for Kraków in the coming years," says the city's mayor, Jacek Majchrowski.
Kathrin Anselm, Airbnb's regional manager, described Kraków as "one of the most popular cities with travellers on Airbnb in Central and Eastern Europe", and declared that the company was keen to work with the city "to promote innovative forms of tourism and to deliver the benefits of responsible travel".
Airbnb began in 2007 as a community website for people to rent out spare rooms or temporarily vacant homes. As it has become more commercial, and with most listings now being permanently available properties, critics say that it is pushing up rents and driving local residents out of cities.
There are also often complaints that short-term renters fail to respect local rules on, for example, rubbish collection or noise regulations. In 2018, Kraków put up multilingual posters in the city centre appealing to tourists to respect local residents by keeping the noise down.
Last summer, Kraków was one of ten European cities that wrote to the EU asking for help dealing with platforms such as Airbnb, complaining that they were compounding difficulties with housing for local residents.
By March this year, the group of cities had grown to 22, including Warsaw. In a statement, the mayors called for platforms to be required to share relevant data with municipal administrations, to register their advertisements, and to be accountable for failure to comply with the local laws, reports Money.pl.
"We are obliged to ensure that the entire tourist sector has equal conditions to operate in, and so to counteract the grey area of accommodation services, for the good of tourists, residents and the municipal budget," said Warsaw mayor Rafał Trzaskowski.
Kraków is among the 10 major European cities that have written to the EU asking for support tackling the rise of holiday-rental services such as Airbnb, which they say have 'touristified' neighbourhoods and priced local residents out of the property market https://t.co/k5fKdkj8Ha

— Notes from Poland 🇵🇱 (@notesfrompoland) August 14, 2019
Poland's finance minister, Tadeusz Kościński, has also criticised Airbnb, which in the EU operates out of Ireland, where many internet companies are based for tax purposes.
"If we're going to be making sure that anyone who is renting out their flats in the sharing economy pay their fair share of tax, then also the people they're paying – Airbnb are part of the value chain – they should be paying as well," said Kościński, quoted by the Financial Times.
But not all users of the service agree. "The government is looking for money to fulfil its promises, so it looks in the pockets of those who work honestly," said one host quoted by Money.pl.
Earlier this year, Kraków featured on an Airbnb list of the top 12 cities around the world for digital nomads. In 2019 the city attracted a record number of domestic and international tourists for the second year running, with 14 million visitors, up from almost 13 million in 2018.
The city was also chosen as one of TripAdvisor's top ten "trending" destinations in the world for 2020. Last year, leading British consumer association Which? Named it Europe's best city break destination for the third year in a row.
Main image credit: Qvidemus/Wikimedia Commons (under CC BY-SA 3.0 PL)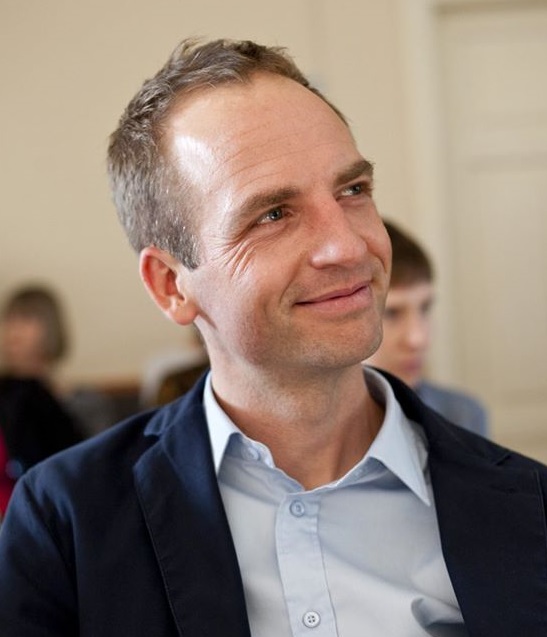 Ben Koschalka is a translator and senior editor at Notes from Poland. Originally from Britain, he has lived in Kraków since 2005.