The Polish city of Kraków has been chosen as one of the top 10 "trending destinations" in the world for 2020 in TripAdvisor's annual Travellers' Choice Awards, which are based on reviews and ratings by users of the website.
TripAdvisor notes that Kraków's UNESCO-listed medieval Old Town "offers a wealth of history and architecture", and has also "become a European centre of gastronomic heritage".
The ranking lists the spots that have recorded the biggest rise in positive views. Alongside Kraków, other places to make the top 10 included Tel Aviv in Israel, the Portuguese city of Porto, and Kochi in India.
The award cements Kraków's growing international reputation as a tourist hot spot. Last year, the city was chosen as Europe's best city break destination by members of British consumer association Which? for the third year in a row.
Kraków welcomed just over 14 million visitors in 2019, according to the municipal authorities. That was half a million more than in the previous year.
The majority of visitors – almost 11 million – came from elsewhere in Poland. But growing numbers are from abroad. Among the 3.3 million foreign visitors last year, the largest numbers came from Germany and the UK (14% each), followed by Italy (12%), France (11%) and Spain (10%).
The most popular tourist attractions were Wawel Castle, the former seat of Polish monarchs; Kraków's medieval market square and its cloth hall; as well as Kazimierz, the city's former Jewish quarter.
The nearby destinations of Wieliczka Salt Mine (another UNESCO World Heritage Site), the former Auschwitz-Birkenau camp, the mountain resort of Zakopane, and Wadowice, birthplace of Polish Pope John Paul II, were also common day trips for visitors to Kraków.
Although the money spent by visitors – 7.5 billion zloty in 2019 – brings a welcome boost to the city, the growth of tourism has also brought challenges.
As we previously reported, the increasing number of visitors – and the mushrooming of businesses to serve them, including short-term rental providers such as Airbnb – has led some Cracovians to complain about the "touristification" of the city centre, which they say has lost its former atmosphere.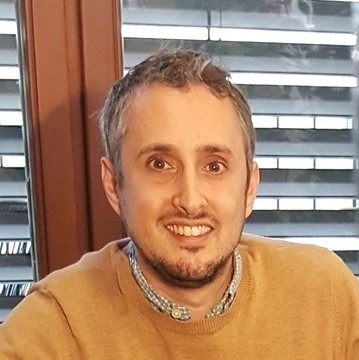 Daniel Tilles is editor-in-chief of Notes from Poland and assistant professor of history at the Pedagogical University of Krakow. He has written on Polish affairs for a wide range of publications, including Foreign Policy, POLITICO Europe, The Independent and Dziennik Gazeta Prawna.