When a group of Georgian workers were left homeless and stranded in Poland after being laid off due to the coronavirus pandemic, municipal authorities stepped in to help them.
The incident is one of a number of cases in which Polish local communities have provided support to immigrant workers, many of whom have been among the hardest hit by the crisis.
Often such workers have lost not only jobs, but also accommodation and the possibility to return to their home country. A lack of family and other support networks in Poland, as well as limited knowledge of the Polish language, can compound the problems.
In the area around Wrocław, in southwest Poland, a large proportion of those laid off due to the pandemic have been workers from Ukraine, Russia and Georgia, reports Wirtualna Polska.
Among them were 30 Georgians in the nearby town of Świdnica, who after being fired also lost their accommodation, which had been provided by the employer. With border restrictions in place and flights suspended, they were unable to return to Georgia.
"Businesses, to save themselves, began to cancel contracts with temporary employees," Wojciech Wróbel, honorary consul of Georgia in Wrocław, told Wirtualna Polska. "A few dozen [Georgians] ended up in the streets not knowing what to do with themselves."
The workers – who do not want to reveal the name of their former employer – contacted the Georgian embassy. Diplomats then passed on details of their plight to the city authorities, who stepped in to help.
"We literally took them from the street," Świdnica's mayor, Beata Moskal-Słaniewska, told Wirtualna Polska. "We talked to them with the help of a lady from the consulate who was our translator on the phone."
An Indian restaurant in Warsaw has been preparing and delivering up to 90 free meals a day for staff at local hospitals

Its owner, Suresh Goyal, has lived in Poland 15 years and says he "feels a responsibility to help. It doesn't matter where you're from" pic.twitter.com/PtGANobocw

— Notes from Poland 🇵🇱 (@notesfrompoland) March 26, 2020
The city found room to accommodate the employees in a hotel that had been converted into a quarantine facility. They also provided the group with food and helped them find new jobs.
To overcome the language barrier, a special hotline was also launched – not only supporting the initial group, but also helping workers in similar situations in the Lower Silesia region.
The consulate said that their phone has been ringing almost continuously, with large numbers of immigrant employees stranded in Poland struggling to find support.
Some local residents have also sought to help. Sara Blejwas – who works in the foreign cooperation department of Wrocław's municipal offices – and a friend, Martyna Masłoń, set up a private fundraiser to support Ukrainians and Georgians struggling during the pandemic.
"I received a lot of calls from foreigners saying they were in a difficult situation,"  Blejwas told Gazeta Wyborcza. "We want to relieve them at least a little bit, although we know that this may be a drop in the ocean for their needs."
Their online appeal, called "We Support Foreigners", has so far raised around 7,000 zloty for food and hygiene products for immigrant workers, as well as the costs of rent or flights back to their home countries. It officially closed in May, but donations are continuing to come in.
The fund has already supported several stranded workers, including 13 Georgians and 8 Ukrainians. In the case of one 26-year-old Ukrainian, Blejwas and Masłoń found him an apartment and provided him with medical supplies in cooperation with the Greek Catholic parish in the city.
Olga Chrebor, the plenipotentiary of the mayor of Wrocław for residents of Ukrainian descent, told Gazeta Wyborcza that immigrant workers struggled to know who to turn to for help.
"The information noise associated with the pandemic made it difficult for them to find answers to important questions," Chrebor said. "The Wro-Migrant municipal information and activity centres helped them with this."
These centres opened before the pandemic, but have continued to provide support for migrants in the city online and over the phone. "They explain, for example, what new regulations mean for foreigners," said Chrebor. Their work has been supported by help and advice from other NGOs and foundations.
"I am glad that we are in solidarity," Chrebor added. "Despite the fact that it is hard for everyone, we help those who are in more difficulty."
In recent years Poland has experienced levels of immigration that are unprecedented in the country's history and also among the highest in the European Union.
In 2017 and 2018, the last two full years for which EU-wide data are available, Poland issued more residence permits to immigrants from outside the bloc than any other member state.
The majority have come from neighbouring Ukraine, but the number of Georgian immigrants has also been rising. Last year, there was a 174% increase in work permits issued to Georgians in Poland compared to 2018.
The coronavirus epidemic, however, caused major disruption to Poland's foreign workforce. Poland was one of the fastest countries in Europe to shut down international rail and air connections and restrict border movements, as well as to close many businesses, leaving migrant workers rushing to get back home.
In March, the Polish and Ukrainian governments worked together to help those among Poland's large Ukrainian population return home if they wished by providing access to specially organised rail and air transports.
Wrocław city council also joined these efforts, working alongside the honorary consulate of Ukraine to help Ukrainians in the city return to their home country if they wished.
Main image credit: Jakub Orzechowski / Agencja Gazeta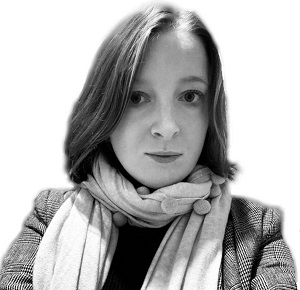 Juliette Bretan is a freelance journalist covering Polish and Eastern European current affairs and culture. Her work has featured on the BBC World Service, and in CityMetric, The Independent, Ozy, New Eastern Europe and Culture.pl.