Vending machines selling face masks and other hygiene products have begun to be installed across Poland, as the country prepares for tightened regulations requiring people to wear a face covering in public.
Earlier this week, Poland's government extended restrictions designed to mitigate the spread of coronavirus, which already include a ban on under-18s leaving the house unaccompanied, and a requirement for pedestrians to remain at least 2 metres apart in public, even if they are from the same household.
Additionally, from next Thursday people will be required to cover their mouth and nose in public spaces. Health minister Łukasz Szumowski has clarified that there is no specific requirement to use masks, with other forms of face coverings, such as scarves, also permissible. But the new regulation has nevertheless meant even greater demand for face masks, reports Radio ZET.
In response, Aleksander Wąsik, president of the Polish Vending Association, coordinated the launch of "maseczkomat" (mask-o-mat) machines. The new devices sell a variety of products, including three-layer medical masks, sold for 8.80 zloty, nitrile gloves for 2.50 zloty, and antibacterial gel for either 13.90 zloty a bottle or 4.50 zloty a sachet. Additional products are set to be added in the future.
Vendmen, the firm producing the machines, says that eight have been rolled out so far, with two in Warsaw and six in Kraków. Plans are underway to install more in locations across Poland over coming weeks.
According to Radio ZET, one of the mask-o-mats in Warsaw was already running low on supplies of face masks by Thursday, although there are also reports that many people feel the price of products in the devices is too high.
The machines are also designed to provide a squirt of hand sanitiser for the customer after use, but technology blog Spider's Web reported that this feature did not work on the mask-o-mat it tested in Warsaw. Payment is by contactless card only.
With schools and office buildings closed, the Polish Vending Association has warned that its members could be badly affected by the coronavirus outbreak. In a letter sent to Prime Minister Mateusz Morawiecki last month, they claimed that the industry was facing a decrease in turnover of up to 80-90%. The sale of hygiene equipment is intended as be a way for the industry to avoid such losses, suggests Gazeta Wyborcza.
But Vendmen's mask-o-mats are not the only ones on the market. A machine made by the Lublin-based company Artsteel appeared in the village of Kurów on Thursday, claiming to be "probably the first in Poland". All 400 masks, priced at 5 zloty each, sold out in the first day, reports Dziennik Wschodni.
The vending machine company Coffee Break is also adapting inactive machines to be able to sell masks. The company's owner Andrzej Bruzda told the website LoveKraków that they have also installed several coffee vending machines in staff rooms of Kraków's University Hospital, providing free coffee to staff.
Hygiene products have been in short supply in Poland since the coronavirus outbreak began. In March, photographs of long queues at stores circulated on social media – a situation which has only been exacerbated following the introduction of new restrictions on the number of people allowed in stores at the beginning of April.
Low stocks have, however, led to creative solutions to meet demand. Polish state oil giant Orlen announced early last month that it was planning to produce one million litres of hand sanitiser by adapting laboratories and production lines.
However, the scheme faced criticism after it was revealed that the sanitiser was being sold at a higher price in some outlets. Orlen later suspended the delivery of disinfectant liquid to the stores in question, reported Money.pl.
Main image credit: Spółdzielnia Mieszkaniowa "Służew nad Dolinką"/Facebook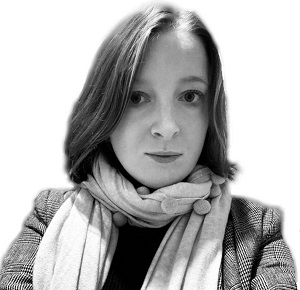 Juliette Bretan is a freelance journalist covering Polish and Eastern European current affairs and culture. Her work has featured on the BBC World Service, and in CityMetric, The Independent, Ozy, New Eastern Europe and Culture.pl.