Polish state-run energy giant Orlen has announced that it will produce one million litres of disinfectant to help deal with the coronavirus crisis. It is one of a range of measures being taken by the Polish authorities to tackle the outbreak, after Poland recorded its first case of the virus last week.
"Within a few days, our company will start production of aseptic hand sanitising liquids," announced Orlen's CEO, Daniel Obajtek, quoted by news website Gazeta.pl. "Our laboratories and production lines are already being adapted to respond as soon as possible to strengthen the sanitary safety of the country."
The head of the prime minister's chancellery, Michał Dworczyk, announced that the first batch of sanitisers produced by Orlen should begin reaching schools by the end of this week. Shops around Poland have been suffering shortage of sanitisers, with social media full of images of empty shelves.
Meanwhile, the Polish government today announced that it would be introducing sanitary checks at its main border crossings with Germany and the Czech Republic, as well as soon beginning them at ports and on trains.
"We are one of the first [countries] in Europe to make such a decision," said Prime Minister Mateusz Morawiecki, quoted by RMF24. The head of Poland's border force, Tomasz Praga, explained that the checks would involving taking drivers' and passengers' temperatures and verifying their identity documents.
The checks, which Praga admitted would be a "huge undertaking", will also involve staff from the police, the road transport inspectorate (ITD), tax administration (KAS), the army, health ministry and regional authorities.
The government has also exempted high-strength spirits – such as spirytus, which is at least 95% alcohol by volume – from excise duty if they are used to produce biocides for combating coronavirus.
Last week it was reported that Polish spirytus – known in English as rectified spirit – has been in high demand in Japan as a disinfectant during the coronavirus outbreak.
How to fight coronavirus the Polish way.Picture from Ognisko Polskie – Polish Hearth Club in London and courtesy of Rashid Khan.

Opublikowany przez Notes from Poland Sobota, 7 marca 2020
On Sunday, the chief sanitary inspector called for all mass indoor events with attendance above 1,000 to be cancelled, an appeal repeated by the prime minister on Monday. Morawiecki also held a meeting with the heads of leading sports associations to discuss their response to the outbreak.
The Extraklasa, Poland's top football league, said that it is "observing the situation on an ongoing basis and in constant contact with public authorities, clubs and the Polish Football Association". Matches have not been cancelled nor stadiums closed yet, but the league has "prepared itself for all scenarios".
The Polish national teams matches again Finland and Ukraine later this month are likely to be played behind closed doors, reported website Sports.pl.
Poland confirmed its first case of coronavirus on Wednesday last week. By Monday afternoon, the figure had risen to 17 cases, with around 1,000 more patients under quarantine and over 7,000 under epidemiological supervision, according to the health ministry.
Parliament has passed a special act providing the authorities with emergency powers to tackle the outbreak. However, doctors have warned that the healthcare system – which is one of the most underfunded in the EU – will struggle to cope with the crisis due in particular to a lack of equipment.
On Saturday, president Andrzej Duda announced that the government "would find an additional 2.75 billion zloty to strengthen health protection", including to deal with coronavirus, reported Gazeta.pl.
Analysts at mBank, a leading Polish bank, today revised down Poland's GDP growth forecast for this year to 1.6%, from a previous 2.8%, due to the predicted negative impact of coronavirus.
Main image credit: Marciej Swierczynski/Agencja Gazeta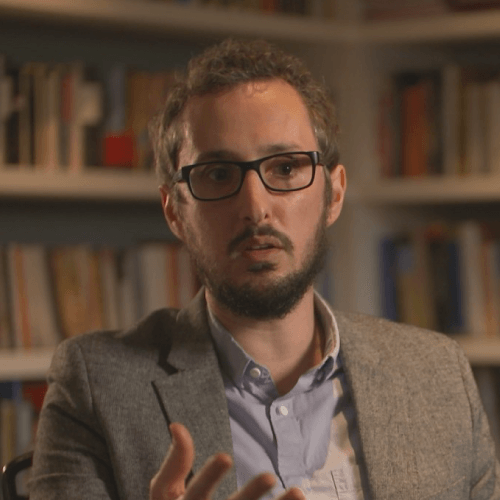 Daniel Tilles is editor-in-chief of Notes from Poland and assistant professor of history at the Pedagogical University of Krakow. He has written on Polish affairs for a wide range of publications, including Foreign Policy, POLITICO Europe, The Independent and Dziennik Gazeta Prawna.