Poland's prime minister has promised that his government will lead a fight against "anti-Polonism", referring to prejudice against Poles. He also called for Poles and Jews not to let themselves be divided by history.
"We have been fighting antisemitism around the world for several decades, [but] we are only just beginning the fight against anti-Polonism," said Mateusz Morawiecki in an interview with the Do Rzeczy weekly.
The prime minister claims, however, that these efforts have already been bearing fruit. Under the ruling Law and Justice (PiS) party, "recent years have shown that through a decisive struggle for truth abroad one can lead to a huge improvement in the perception of historical truth".
As an example, Morawiecki pointed to a joint statement issued by himself and his Israeli counterpart Benjamin Netanyahu in 2018, which helped bring to an end the diplomatic crisis over Poland's "Holocaust law".
Their joint text included condemnation of antisemitism and anti-Polonism alongside one another. The fact that the two forms of prejudice were effectively equated with each other drew some criticism in Israel, including from Yad Vashem's chief historian, Dina Porat.
Morawiecki also hailed the fact that last year both Germany's president, Frank-Walter Steinmeier, and chancellor, Angela Merkel, "emphasised German guilt and German crimes" during visits to Poland. This "was unthinkable a few years ago", claimed the prime minister.
'I bow my head to the Polish victims of German tyranny. And I ask for forgiveness,' said Germany's president in Polish alongside Poland's President Duda in the town of Wieluń, which was the first to be bombed during the German invasion 80 years ago today https://t.co/ZLXHeWVDqv

— Notes from Poland ?? (@notesfrompoland) September 1, 2019
In actual fact, German leaders have made similar statements in the past. In 1994, President Roman Herzog visited Poland on the 50th anniversary of the Warsaw Uprising, declaring that he "bowed down before all Polish victims of the war" and "asked for forgiveness for what has been done to you by Germans".
In the interview, Morawiecki expressed support for Duda's decision to boycott the World Holocaust Forum in Israel this week due to his request to speak being denied.
Having to "listen to Putin's lies" during the Russian president's speech while then not being able to "tell the truth" himself would be unacceptable for the Polish head of state, said Morawiecki.
The prime minister also appealed for "politics and history not to divide [Poland] and Israel". He argued that Poles and Jews "share a common history and common suffering…Both fell victim to the same criminals – mostly German, but also Soviet, communist, which Poles largely experienced".
An estimated 2.7 million ethnic Poles died as a result of the Second World War, when their country was invaded and occupied by Nazi Germany and the Soviet Union. Around 6 million Jews died during the Holocaust, almost half of them Polish citizens. As a result of the war, around 90% of Polish Jews and 10% of ethnic Poles perished.
Poland's current government has faced criticism from some who claim that it is seeking to equate the suffering of Jews and ethnic Poles during the war. This is an idea that has become increasingly prevalent among the broader Polish public, long before PiS returned to power in 2015.
Surveys conducted in Poland by sociologist Ireneusz Krzemiński have found that the proportion of the public who think that Poles suffered as much as Jews during the war increased from 39% in 1992 to 62% in 2012. Over the same period, those who think that Jews suffered more fell from 46% to 32%.
Main image credit: Kancelaria Premiera/Flickr (under public domain)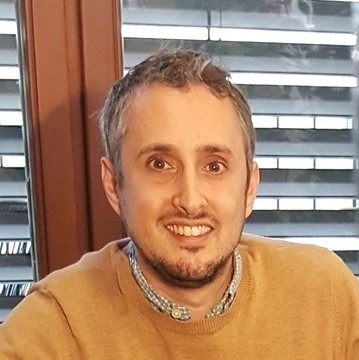 Daniel Tilles is editor-in-chief of Notes from Poland and assistant professor of history at the Pedagogical University of Krakow. He has written on Polish affairs for a wide range of publications, including Foreign Policy, POLITICO Europe, The Independent and Dziennik Gazeta Prawna.