Poland's foreign ministry summoned Russia's ambassador for urgent talks in response to statements regarding World War Two history by Vladimir Putin and other leading Russian figures.
Last week, Putin triggered the diplomatic spat by suggesting that Poland was responsible for causing World War Two and claiming that the Soviet occupation of eastern Poland in 1939 – under the terms of a pact with Nazi Germany – helped to save lives.
Poland responded by accusing Putin of reviving "Stalinist propaganda" and "undermining fundamental facts about the role of the Soviet Union in unleashing the slaughter of World War Two". It also pointed to the brutality of the Soviet occupation, which saw hundreds of thousands of Poles arrested, deported and murdered.
On Friday, Putin claimed that Poland was responsible for the outbreak of WWII and that the Soviet occupation helped to "save lives".

The Polish goverment accused him of reviving "Stalinist propaganda" https://t.co/ASktVXUwaN

— Notes from Poland ?? (@notesfrompoland) December 24, 2019
Putin continued to pursue the issue over the following days, with BBC Monitoring noting that he has mentioned Poland and its role in World War Two on at least five separate occasions over the last week, often at events that have "little to do with history or even foreign policy". The Russian president "is also planning to pen an article about the subject", reports the BBC.
State Duma speaker Vyacheslav Volodin went even further, directly accusing Poland of "collaborating with Nazi Germany 80 years ago". He called on Polish leaders today to "be honest and apologise" instead of continuing to "brush it under the carpet, to put the blame on others and to invent something", reports TASS.
Today, following the Christmas holiday, Poland's foreign ministry has issued a further response. Deputy Minister Marcin Przydacz said recent events "show that Stalin's historical narrative is consciously and aggressively trying to introduce itself into the Russian historical imagination".
"These claims based on the propaganda of a totalitarian state are in gross contravention of the international obligations of the Russian Federation, and are also a mockery of the millions of victims of Stalinist totalitarianism, of which the Russian nation was also a victim," continued Przydacz, quoted by TVN24.
These efforts to distort history offer further evidence of why it is so important to condemn not only Nazi but also Soviet totalitarianism, said Przydacz. "Apparently it is necessary for the Kremlin authorities to work through the failure of the Soviet project."
Putin's recent remarks appear to have been sparked by his anger at the European Parliament's decision in September to declare an International Day of Heroes of the Fight against Totalitarianism on 25 May – the date in 1948 that Witold Pilecki, a Polish resistance leader, was executed by the communist authorities.
In a resolution, MEPs declared that World War Two was "an immediate result of the notorious Nazi-Soviet Treaty of Non-Aggression" and that "Nazi and Communist regimes brought about mass murders, genocide, deportations and loss of life on a scale hitherto unseen in human history".
The European Parliament has voted for an International Day of Heroes of the Fight against Totalitarianism on 25 May, the date Witold Pilecki, the Polish underground officer who resisted both German occupation and the postwar communist regime, was executed https://t.co/nyVo7QdMGD

— Notes from Poland ?? (@notesfrompoland) September 19, 2019
The latest row follows tension earlier this year over Poland's decision not to invite Russia to attend the commemoration of the 80th anniversary of the outbreak of the Second World War. Whereas world leaders including Donald Trump and Angela Merkel were invited, Vladimir Putin was not.
Russia's foreign ministry criticised the decision, saying that it was the Soviet Union which "liberated Poland from the Nazi aggressors". Polish president Andrzej Duda responded by saying that Poland wanted to commemorate the event only with countries that work towards "peace in a world based on the principles of observing international law".
Two leading left-wing politicians, both former members of the pre-1989 communist party, have sparked a row by saying that the Soviet Union "liberated Poland" at the end of WWII https://t.co/p4bRdB3VXO

— Notes from Poland ?? (@notesfrompoland) December 2, 2019
Russia under Putin has pushed strongly to deny that the Soviet Union was an aggressor responsible for the outbreak of the Second World War alongside Nazi Germany.
In 2015, Russia's ambassador to Poland, Sergey Andreev, claimed that "Poland was partly responsible for" being invaded by Nazi Germany, because it had "repeatedly blocked the formation of a coalition against Hitler". The Soviet Union's occupation of eastern Poland was simply an act of self-defence, he said.
The following year, Russia's Supreme Court upheld a sentence against a blogger who had reposted a text saying that the Soviets and Nazis "closely collaborated" in the "joint invasion of Poland". He was responsible for "circulating false information", found the court, and therefore guilty of "rehabilitating Nazism".
In 2018, Associated Press acceded to Russian pressure to delete a reference to the Soviet Union and Nazi Germany as "former allies" who had "carved up Poland" together. AP accepted Russia's argument that the "pact was never formally recognised as an alliance".
Associated Press has accepted a Russian demand to change an article that referred to the Soviet Union and Nazi Germany as 'former allies' who had 'carved up Poland' together. Russia argued there was never a formal alliance between them and AP accepted this https://t.co/JpCx9CTTzO

— Notes from Poland ?? (@notesfrompoland) September 13, 2018
Main image credit: kremlin.ru (under CC BY 4.0)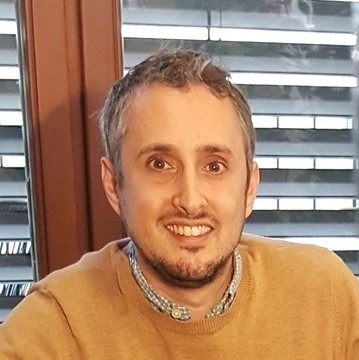 Daniel Tilles is editor-in-chief of Notes from Poland and assistant professor of history at the Pedagogical University of Krakow. He has written on Polish affairs for a wide range of publications, including Foreign Policy, POLITICO Europe, The Independent and Dziennik Gazeta Prawna.