By Daniel Tilles
President Andrzej Duda has now confirmed that he will go ahead with his threat (which Notes from Poland was the first to report in English) to boycott events in Israel this month marking the 75th anniversary of the liberation of Auschwitz.
The reason for his decision is that, while representatives of the US, France, the UK, Germany and Russia have been invited to make speeches, Duda's request to do so was rejected by the organisers – Israel's Yad Vashem as well as the World Holocaust Forum Foundation (headed by Russian oligarch Viatcheslav Moshe Kantor), under the patronage of Israeli president Reuven Rivlin.
"As a representative of the country which had the most citizens murdered at Auschwitz, it is a necessary condition that I can speak about the suffering of Poles, including Polish Jews, and talk about the losses we suffered as a result of the Second World War," Duda told state broadcaster TVP.
What made his demand even more pressing was the fact that Russian president Vladimir Putin is due to give a keynote speech at the event, which comes in the wake of a series of revisionist historical claims by him and other leading Russian officials.
Putin has suggested that Poland was responsible for causing the war and that its ambassador to Nazi Germany sympathised with Hitler's policies towards Jews. In doing so, he denied the Soviet Union's role in the outbreak of war and claimed that its occupation of eastern Poland helped to "save lives".
Duda demanded that he be allowed to respond to "accusations against Poland from Putin that are completely contrary to historical truth and which serve to humiliate us as a society and to distort history", adding that this was the "position of the entire Polish government".
It is, first of all, extremely regrettable that the situation has come to this. History – unfortunately including that of the Holocaust – will always be an arena for political and diplomatic disputes. But this incident marks a significant escalation, and it is sad to see Auschwitz and the memory of its victims become the backdrop for such squabbling.
But now that we have reached this point, Duda is absolutely justified in boycotting the event. It is completely unacceptable that the organisers rejected his request to speak (which was first made months ago, and only recently made public).
Whatever one thinks of the manner in which the current Polish leadership has contributed to the politicisation of World War Two and Holocaust history, Poland as a country deserves to be properly represented at the event. It certainly should not have an inferior status to the US, UK and France.
Polish citizens – especially Polish Jews, but also ethnic Poles – were primary victims of Auschwitz, a camp that was located on occupied Polish territory, was originally created by the Germans to house Polish political prisoners, and the site of which is today maintained by the Polish state.
During the war, the Polish underground resistance and the government-in-exile did a huge amount to gather intelligence on Auschwitz, which they passed on to the British and Americans (who generally did their best to avoid acting on it) and brought to public attention.
This included stories of individual heroism such as that of underground officer Witold Pilecki, who deliberately had himself imprisoned at Auschwitz to organise resistance in the camp and gather intelligence on it, which he transmitted after managing to escape.
'In a war that created innumerable heroes, Witold Pilecki must surely rank as one of its greatest and – outside his own country – least recognised,' writes author of a new book on the Polish officer who voluntarily had himself imprisoned at Auschwitz https://t.co/rAc5LyxrOJ

— Notes from Poland ?? (@notesfrompoland) June 23, 2019
To recognise these historical facts does not mean that one has to endorse the Polish government's entire historical narrative, which is itself often distortive. Nor is it to deny that some Poles participated in the Holocaust by, for example, turning in Jews to the Germans or even in some cases, such as at Jedwabne, by playing a direct role in their murder.
(Yet it should be noted that Poles did not play any part in conceiving, planning or operating Auschwitz, as some wrongly believe, and nor did the Nazis choose to locate their camps in occupied Poland because of local antisemitism.)
To argue that Duda's exclusion is the inevitable (and even justified) consequence of the government's historical policy – as some Polish opposition politicians and commentators have done in recent days – ignores the fact that the Putin regime has put forward an even more distorted version of history, one that denies the role of the Soviet pact with Nazi Germany in unleashing the war and the brutal treatment of various groups under Soviet rule, including Jews, ethnic Poles and others.
Putin's most recent revisionist remarks were not only condemned by Poland's government, but also by the US, German and British ambassadors to Warsaw. Poland's chief rabbi and the head of its Jewish community also issued a joint statement calling Putin's remarks a "scandalous manipulation", and the CEO of the American Jewish Committee likewise condemned them.
Unbelievable.

Historical revisionism on steroids.

Nazi Germany, not #Poland, is responsible for WW2!!!

1939 Stalin pact with Hitler deal made an awful situation still worse.

And Soviet rule of E. Europe after WW2 only extended the era of oppression. https://t.co/X8AM5qFOUA

— David Harris (@DavidHarrisAJC) December 27, 2019
By providing Putin a platform at the Holocaust Forum and denying one to Poland, the Israeli authorities are guilty of a more dangerous politicisation of history than that of the Polish government.
I attended the commemoration of the 74th anniversary of the liberation of Auschwitz last year, organised by the Auschwitz Museum, a Polish state institution. Alongside Poland's prime minister, the other speakers included not only the Israeli ambassador but also the Russian one, in recognition of the fact that it was the Red Army that liberated the camp.
Even under Poland's current government, with its strident "historical policy" and anti-Russian stance, the thought of excluding Russia from the commemoration was not countenanced. By contrast, the Israeli authorities – clearly under pressure from Russia – have endorsed, or at least acquiesced to, precisely such an action against the Polish head of state.
Whatever one thinks of Duda, Poland, the Polish government, their politics and interpretation of history, that is unacceptable.
Main image credit: Jakub Porzycki/Agencja Gazeta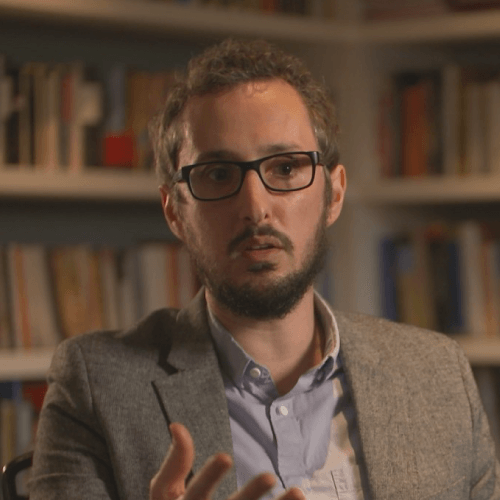 Daniel Tilles is editor-in-chief of Notes from Poland and assistant professor of history at the Pedagogical University of Krakow. He has written on Polish affairs for a wide range of publications, including Foreign Policy, POLITICO Europe, The Independent and Dziennik Gazeta Prawna.