President Andrzej Duda's will only attend a ceremony in Israel this month to mark the the 75th anniversary of the liberation of Auschwitz if he is allowed to give a speech, says his spokesman.
The remarks follow recent speculation that Duda would turn down an invitation to the event, where his Russian counterpart Vladimir Putin, who recently sparked a diplomatic row with Poland over World War Two history, is due to speak.
"Our condition for being present at such a ceremony is that the President of the Republic of Poland, representing the dignity of the Polish state, must have the possibility to speak," said spokesman Błażej Spychalski in an interview with Radio Zet.
"If he has the opportunity to speak before or after President Vladimir Putin's speech, then of course he will be present," continued Spychalski. "[But] a situation in which the President of the Republic of Poland will sit and listen to the lying, false words of President Putin, without having the possibility to reply, is not good."
Israel's Yad Vashem Holocaust memorial has invited dozens of world leaders to the ceremony on 22-23 January, marking 75 years since the German Nazi camp of Auschwitz was liberated by the Soviet Red Army in 1945. Among those due to attend will be the presidents of Russia, France, Germany, Italy and Austria.
Yesterday, Polish daily Gazeta Wyborcza published a report, based on anonymous inside sources, stating that Duda has decided not to attend the event. One of the reasons cited was that one of the two main speakers at the event's "Holocaust Forum" is to be Putin, alongside Israel's Reuven Rivlin.
Another is that the event is co-organised by the Israeli foreign ministry, whose chief, Israel Katz, sparked outrage in Poland by claiming last year that Poles "suckle antisemitism with their mothers' milk". His remarks led Poland to withdraw from a meeting of the Visegrad Group in Israel.
Israel's foreign minister has made further comments about Polish antisemitism.

'Many Poles collaborated with the Nazis. Antisemitism was innate among Poles before, during and after the Holocaust,' he said in an interview with military radio https://t.co/5zy4ba2zmn

— Notes from Poland ?? (@notesfrompoland) February 18, 2019
Over the last two weeks, Warsaw has also become embroiled in a dispute over history with Russia. It summoned the Russian ambassador for talks following Putin's claims that Poland was itself responsible for causing the Second World War and that its ambassador to Nazi Germany "completely agreed" with Hitler's approach to the Jews.
Some in Poland have criticised Duda for so far failing to offer any public response to Putin's remarks, which were made before Christmas. The hashtag #GdzieJestDuda (WhereIsDuda) began trending on Twitter. However, in his interview with Radio Zet, Spychalski asked the public to trust that the president and his team "know what we have to do and are prepared for it".
As well as the ceremony in Israel, an official event to mark the anniversary of liberation will also be held at the former Auschwitz camp itself, which is located in what is now Poland.
During its years of operation from 1940 to 1945, Auschwitz, which was built on Polish territory annexed to the German Third Reich following the invasion of 1939, was used to imprison at least 1.3 million inmates, at least 1.1 million of whom were killed.
By far the largest number of victims were Jews, around one million of whom were murdered at the camp, most of them in gas chambers immediately after their arrival. Ethnic Poles were the second largest group of victims, with around 70,000 killed at Auschwitz. Many of the Jewish victims were also Polish citizens.
Spychalski pointed to these facts in his interview: "This was a German concentration camp located on Polish soil, in which it was above all citizens of Poland who were exterminated, mainly of Jewish origin, but still Polish citizens." Therefore "we cannot imagine a situation in which the President of Poland has no right to speak during the commemorations".
Main image credit: Andrzej Hrechorowicz/KPRP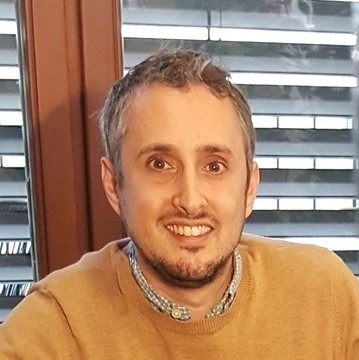 Daniel Tilles is editor-in-chief of Notes from Poland and assistant professor of history at the Pedagogical University of Krakow. He has written on Polish affairs for a wide range of publications, including Foreign Policy, POLITICO Europe, The Independent and Dziennik Gazeta Prawna.