Donald Tusk, the former Polish prime minister and former president of the European Council, says that some in Poland's ruling Law and Justice (PiS) party are helping Vladimir Putin in his efforts to undermine the European Union and Nato.
"For Putin it's about disintegrating the EU and Nato," said Tusk in an interview with liberal daily Gazeta Wyborcza. "In this project he has allies: conscious, unwitting, and so-called useful idiots. All three categories can be found in PiS."
Tusk, who recently became president of the European People's Party, made his latest remarks in the wake of a diplomatic dispute between Poland and Russia over Putin's recent suggestions that Poland was itself responsible for causing World War II.
Putin also claimed that the Polish ambassador to Nazi Germany "completely agreed" with Hitler's approach to the Jews, and the speaker of the State Duma called on Poland to "be honest and apologise" for "collaborating with Nazi Germany".
After Putin blamed Poland for causing WWII, the State Duma speaker called on Poles to "be honest and apologise" for "collaborating with Nazi Germany".

Russia is "reintroducing Stalin's historical narrative" said Warsaw, and summoned the Russian ambassador https://t.co/Fa8w9zXOsO

— Notes from Poland ?? (@notesfrompoland) December 27, 2019
Tusk pointed out that the reason for this rhetoric arising now is the upcoming 75th anniversaries of the liberation of Auschwitz and the end of the Second World War.
"Poland is an easy target in [Putin's] campaign," said Tusk. "He wants to be the main hero of the commemorations. In Israel he can count on the help of Netanyahu. Serious errors in PiS's historical policy and the European isolation of Poland facilitate the task of our opponents and those who want to make us [appear] jointly responsible for the Holocaust."
The PiS government has pursued an assertive historical policy, including efforts to obtain reparations from Germany for the Second World War and passing the so-called "Holocaust law", which criminalised false claims of Polish responsibility for Nazi German crimes. The legislation was later amended following international outcry and diplomatic pressure from Israel and the United States.
Germany may be presented with a demand to pay Poland almost one trillion dollars in war compensation on 1 September – the 80th anniversary of WW2.

The calculation has been prepared, says the PiS MP heading the parliamentary war reparations team, and…1/2 https://t.co/RZLwmYazu4

— Notes from Poland ?? (@notesfrompoland) May 14, 2019
Under PiS, Poland has also clashed with Brussels on a number of issues, including over the rule of law, refugees and climate policy. This led Tusk, a longstanding rival of PiS and its leader Jarosław Kaczyński, to recently claim that the government had pushed Poland "to the periphery" of Europe.
In the new interview, Tusk said that he fears Poland's current "rulers do not fully understand the seriousness of the situation". "The changes in Kyiv, the closer integration of Moscow and Minsk, and the policies of Donald Trump are sufficient reasons to try at all costs to rebuild the fundamental internal consensus on foreign policy and to restore Poland's status as a regional leader of European integration."
Tusk's latest remarks appear to contradict an appeal he made last week, in which he said that "Putin's shameless lies" about history required a "common position from the Polish government and opposition". "This is not the time for an internal dispute," warned Tusk.
Wobec bezczelnych kłamstw prezydenta Putina i rosyjskiej propagandy potrzebne jest wspólne stanowisko polskich władz i opozycji. Tu nie ma miejsca i czasu na wewnętrzny spór.

— Donald Tusk (@donaldtusk) December 29, 2019
The issue has nevertheless been dragged into Poland's highly partisan politics. Grzegorz Schetyna, the leader of Tusk's former Civic Platform party, said that the "chaotic" response of the foreign ministry to Putin's remarks "showed the weakness of foreign policy" under PiS. He and others also criticised President Andrzej Duda for failing to make any response, with the hashtag #GdzieJestDuda (WhereIsDuda) trending on Twitter.
Yesterday, Duda's chief of staff, Krzysztof Szczerski, in turn accused the opposition of "dancing to Putin's tune" by "travelling to foreign capitals and destroying Poland's image", thereby helping to "isolate our country from the West and create an atmosphere that would enable further negative steps against Poland".
By "travelling to foreign capitals and destroying Poland's image" the opposition is "dancing to Putin's tune", says the president's chief of staff.

He calls on the Senate speaker to cancel a trip to Brussels to discuss the rule of law with @EU_Commission https://t.co/QIxd2S0rsi

— Notes from Poland ?? (@notesfrompoland) January 3, 2020
Main image credit: Arno Mikkor/EU2017EE/Flickr (under CC BY 2.0)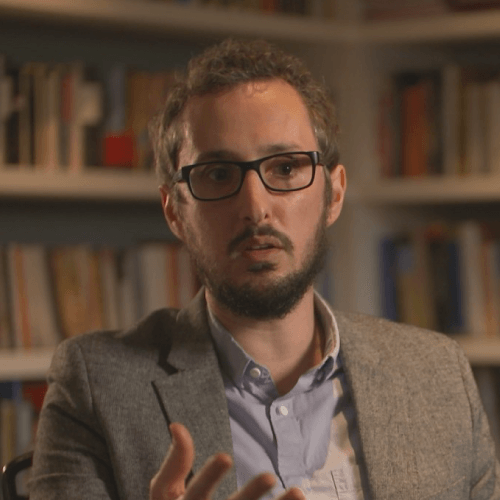 Daniel Tilles is editor-in-chief of Notes from Poland and assistant professor of history at the Pedagogical University of Krakow. He has written on Polish affairs for a wide range of publications, including Foreign Policy, POLITICO Europe, The Independent and Dziennik Gazeta Prawna.