By Maria Wilczek
The Polish government is increasing the minimum wage, while downplaying fears of price rises. With the corset of the parliamentary election untied, delayed price rises – from energy to rubbish disposal – will together make 2020 an expensive year.
"54 zloty for nothing"
Wrapped up in three coats, Sławek braves the morning frost at his greengrocer's stand on Tamka Street in Warsaw. He hands a hurried woman a plastic bag of vegetables. He turns to me as she leaves: "See what she had in her bag?" 
I shake my head. "Nothing. And she paid 54 zloty [12 euro] for it," he adds. He says his other customers have been complaining about rising prices. Indeed, vegetable prices have gone up by 16% and fruit by 15% since last November, according to official figures. 
Sławek blames growing labour costs: "I come from the countryside. You used to be able to get a worker for 100 złoty a day. Today it's hard to find one who will work for 200 zloty." 
He also points to rising bulk energy prices in Poland, now among Europe's most expensive, which he says are pushing up the cost of storing apples in fridges. 
While much of the rise in food costs so far has been down to poor weather, the effects of wages and electricity are about to become more strongly felt, as the new Polish government raises the minimum wage for 1.5 million of the country's lowest earners and unleashes delayed hikes in energy prices. 
Downplaying worries
Ahead of October's parliamentary election, which the ruling Law and Justice (PiS) party won with nearly 44% of the vote, the government promised to introduce generous new handouts for families and retirees as well as to almost double the minimum wage by 2023.
The wage floor is now set to rise from 2250 zloty today to 4000 zloty in 2023. The first increment in 2020, up to 2600 zloty, will mark a 15% jump – relative to the average annual pace of 6.4% over the past 17 years. 
Several economists have warned that the wage rise will feed into higher consumer prices and expand the grey economy. In September, news website Onet reported an internal analysis at the finance ministry warning that the government's plan will put pressure on prices and leave low-qualified workers struggling to find a job. 
Keen to downplay the worries, the finance ministry's spokesman denied that the document was the work of its experts. After the election, however, the ministry changed its tune, suggesting that the opinion was indeed issued by its internal experts, but was only one part of a larger analysis.
Pressure on prices
During his new government's policy statement, Prime Minister Mateusz Morawiecki boasted: "The prices of several foods have gone down year on year, and only a small number of vegetables have become more expensive, but in the past few months they have become slightly cheaper again." 
He added that "we are dealing with relatively low inflation. Next year we expect 2.5%." While true at the time of the speech in November, economists forecast inflation to surpass 3.5% in early 2020, the maximum permitted deviation off the central bank's target rate.
Poland's inflation will be the highest in the EU next year, forecasts the IMF.

Growth is also slowing, but still "solid" and among the highest in the EU, says the report https://t.co/NuT6u5vu4X

— Notes from Poland ?? (@notesfrompoland) November 1, 2019
Moreover, with more money sloshing around from fiscal transfers without corresponding productivity gains, pressure will pile on prices. "If you're pumping in so much money in the form of money transfers, inflation is inevitable," says Professor Marian Noga, a former member of the Polish central bank's Monetary Policy Council.
Energy price jolt
Yet in recent days, all eyes have been turned to the energy sector, as it sets its rates for the coming year. For all of 2019, as PiS fought out its reelection campaign, energy prices were frozen at the level of June 2018 for households, public institutions and small businesses, with the government compensating energy providers for their incurred losses. 
As the year comes to an end, that will likely change. Poland's dependence on coal, which is used for four-fifths of its energy production, has made it vulnerable to rising prices of carbon permits in the EU's Emissions Trading System. When the EU Commission curbed the supply of permits, the price shot up from 5 euro in 2017 to almost 30 euro in July 2019. It now hovers around 25 euro. 
Poland will have the highest relative electricity prices in the EU after 2020, as stricter emissions allowances kick in and make Poland's coal-dominated energy production more expensive, according to a new estimate https://t.co/dHl6Cfrklu

— Notes from Poland ?? (@notesfrompoland) July 30, 2018
PGE, the largest producer of carbon dioxide emissions in Poland, released 33.4 million tonnes in the first three quarters of 2019. At current prices, that would cost some 800 million euro, which is equivalent to 12% of the company's revenue for that period. As a result, there are reports of Polish energy firms asking the energy regulator to raise prices by as much as 20-40%.
On December 17th, the regulator allowed only one of four energy providers, Tauron, to raise both its distribution and energy sales prices, making bills on average 12% higher. The other three providers, Enea, Energa and PGE, were only allowed a small raise in the distribution price of 0.80-1.80 zloty per month, but may still resubmit bids. 
Households will pay the bill eventually
On the same day, Morawiecki floated the idea of the government compensating households directly for any potential hikes. Business Insider, a news website, puts the cost of freezing household energy prices for 2020 at around two billion zloty. Yet the government must factor in that a sudden price jolt could hurt the reelection chances of incumbent president Andrzej Duda, a former PiS politician and now ally. 
If price increases for households are blocked, a larger share of costs may be passed onto businesses in the form of higher wholesale prices, which in 2018 soared by 70%.
As a result, households will end up footing the bill anyway in the form of pricier consumer goods. "Some products are more dependent on energy than others. Households will not pay for energy directly, but rather in the costs of products, from parsley to cars, fridges, washing machines and furniture," says Professor Noga. 
New year's resolutions
Few services will remain untouched by rising wages and energy prices. Since cleaners, gardeners and security guards are often paid the minimum wage, rent is being propped up by the rising costs of contracted services.
Rubbish collectors will deliver the biggest financial sting. In late 2018, the ministry of environment predicted that disposal rates would drop as the resale of segregated rubbish becomes widespread. Instead, the opposite has happened: disposal rates are up by 31% already this year, and in Warsaw expected to soon rise by 50-100%. The increase comes from higher local fees for waste storage and additional sorting, as well as higher fuel and labour costs.
Other services have already become dearer. A trip to the hairdressers is now on average 5.6% more expensive than a year ago. Seeing a doctor is up 6.1% and getting in a handyman is up 5.6%. As of this weekend, Poles taking local trains are paying 9 to 19% more for tickets, due to rising costs of electricity for the contact line system. 
Hand-tied at the central bank
According to the latest central bank data consumer prices rose 2.6% in November relative to last year. Jakub Borowski, chief economist at Credit Agricole, predicts that inflation will rise further to 3.5% in the first quarter of 2020, reaching a local maximum.
Yet, the central bank has little wiggle room to control accelerating inflation, given Poland's recent economic slowdown. GDP growth disappointed in the third quarter, as the year-on-year figure slowed to 3.9%, an almost three-year low, from 4.6% in June. 
That leaves interest rate setters at the central bank with their hands tied. In December, the Monetary Policy Council left the benchmark rate unchanged at the record low of 1.5%. Adam Głapiński, the bank's governor, said that he expects rates to stay the same until the end of his term in 2022, as he anticipates inflation nearing its target level after its peak in early 2020.
Main image credit: Sebastian Bona-Kuchejda/Pixabay (under Pixabay licence)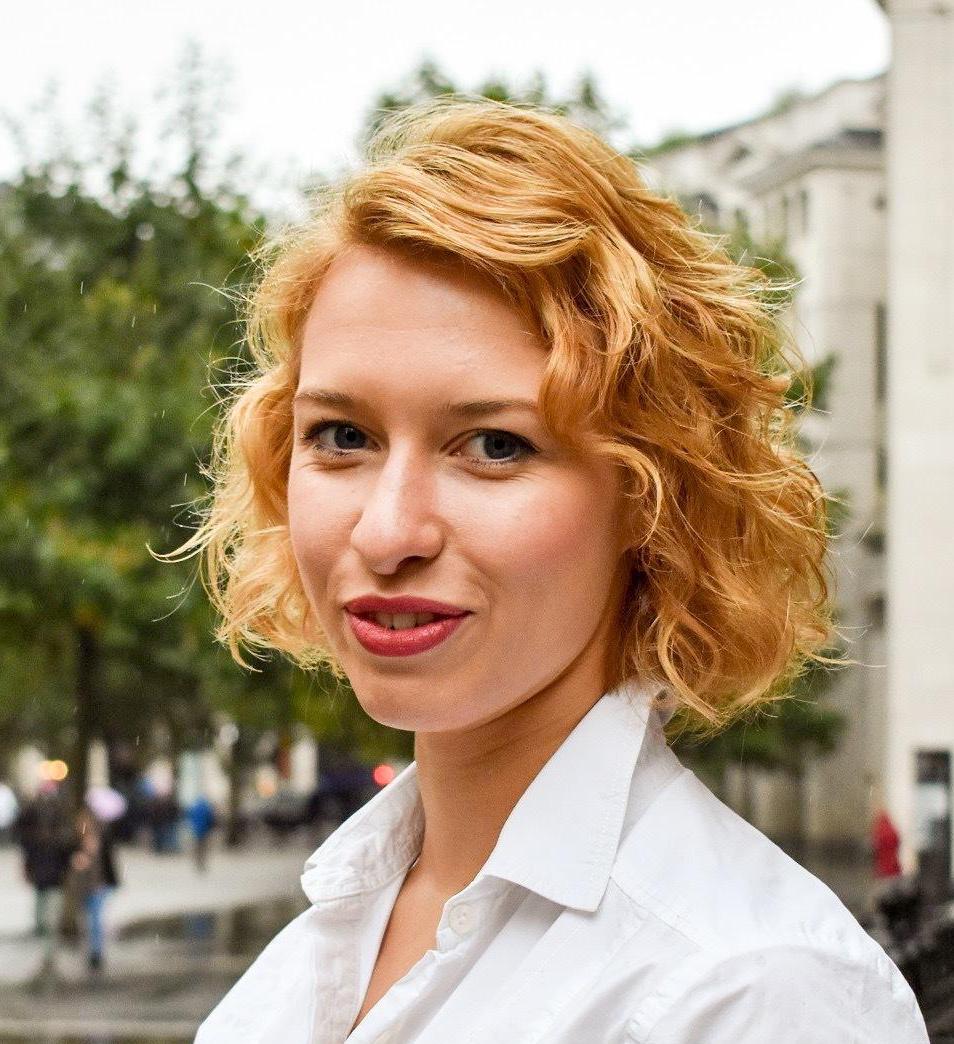 Maria Wilczek is deputy editor of Notes from Poland. She is a regular writer for The Times, The Economist and Al Jazeera English, and has also featured in Foreign Policy, Politico Europe, The Spectator and Gazeta Wyborcza.