Prime Minister Mateusz Morawiecki has emphasised "normality", family and prosperity in his policy statement presenting the government's plans and priorities for the new term.
In his wide-ranging 75-minute speech to parliament, Morawiecki pledged to continue the successes of the Law and Justice (PiS) party's previous four years in government.
He also appealed for support for his idea to change the constitution in order to restore Poles' trust in the pension system by guaranteeing privacy and protection of Employment Capital Plan and Individual Pension Account funds.
The prime minister began his statement by saying that the Polish people had given PiS the job of creating a modern, prosperous state, of which everyone could be proud to say "Poland is my home".
"We have received a strong, democratic mandate from Poles," he said. "The election results showed that Poles are regaining their faith in the sense of politics."
The overriding objective, Morawiecki stressed, is to build a Poland that is the best place to live in Europe. "This is the dream of millions of Poles," he said. The prime minister promised that his government's modernisation policies means that "the best time for Poland is ahead of us".
The prime minister referred to shrinking social inequalities. "In the course of four years we have managed to make the level of inequality in Poland lower than that in France, Germany or Great Britain," he said.
Morawiecki promised to continue to build a welfare state, citing Family 500 plus and other benefit policies. "Solidarity for us is not history," he said. "It is a cornerstone of our politics."
He also spoke of ideological issues, pledging to place children and family at the centre of government policy. "There is no room for ideological experiments," he declared, in a thinly veiled reference to the language used by PiS and its supporters to oppose so-called "LGBT ideology".
"Children are untouchable. Anyone who wants to poison them with ideology, break family bonds, or enter schools without an invitation, is placing an explosive charge beneath Poland, seeking to start a culture war. I will not let that happen."
'We must defend children, so that in Poland the normal family exists' and 'homosexual couples cannot experiment with children by adopting them', said Kaczyński today, who also spoke against educational programmes that 'sexualise' and 'degenerate' children https://t.co/hxcPcN4Yn2

— Notes from Poland ?? (@notesfrompoland) May 11, 2019
The prime minister promised to improve road safety, to invest in health, and to make Poland a "tech nation". He pledged to emphasise environmental concerns, developing the "Clean Air" programme, which he described as not a left-wing or a right-wing issue, introducing deposits on plastic bottles, and developing renewable energy sources.
The main theme of the speech was "normality", a word to which Morawiecki returned in the context of European policy. "There is nothing more normal than fighting for one's own interests," he said, before quipping that the EU could do with "a little more law and justice".
Morawiecki appealed for consensus and cooperation, concluding that by working together "We can be the strongest generation Poland has ever had, which will see a great and free Poland, as in the dreams of our fathers".
President Andrzej Duda, who listened to the speech in parliament, said that it was a coherent presentation with an interesting approach to what Polish politics should be. Duda welcomed the references to "normality" and to "pro-family policy".
"A modern state is not one in which the society should renounce its tradition and culture," he argued, adding that: "the prime minister gave a very apt assessment of the challenges facing the government and our country."
Civic Coalition MP Barbara Nowacka disagreed, describing the statement as "completely detached from reality".
The Civic Platform (PO) leader Grzegorz Schetyna said: "They are from a different reality. I was expecting a policy statement from the prime minister, not a proposal to change the constitution."
Poland's constitution requires the prime minister to present a statement on his government's plans in a plenary session of the lower house of parliament within 14 days of appointment of a new cabinet. This is followed by questions from MPs to the prime minister and a vote of confidence in his or her government.
This was Morawiecki's second official statement since becoming prime minister in December 2017. He became only the second premier since 1989, after Donald Tusk, to remain in the post long enough to deliver such a statement more than once.
The policy statement was preceded by curious scenes as Morawiecki's speech was delayed for several minutes while Grzegorz Braun, an MP from the far-right Confederation (Konfederacja), attempted to lodge a point of order, initially refusing to leave the rostrum.
Main image credit: Chancellery of the Prime Minister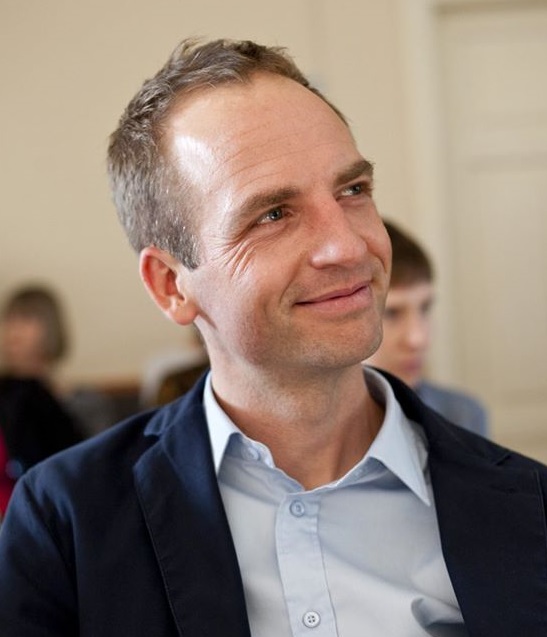 Ben Koschalka is a translator and the assistant editor at Notes from Poland. Originally from Britain, he has lived in Kraków since 2005.