Poland has fallen ten places to 50th in Bloomberg's Covid Resilience Ranking, which assesses how the world's 53 largest economies have handled the pandemic. Only Brazil, the Czech Republic and Mexico are lower, while New Zealand, Singapore, Australia and Israel top the table.
The new ranking shows that Poland was the worst among all countries when it comes to the positive rate for coronavirus tests. It also has the second highest number of new COVID-19 cases over the last month in relation to population.
Poland 50/53. Israel jumps up the ranking of Covid-safe places. Economies that beat Covid early are now lagging on vaccinations — and risk missing out on a travel revival. Explore the data here. https://t.co/XdC3KQLUso

— Jarek Łuczkiewicz (@jlucz) March 28, 2021
The ranking rates the 53 countries with economies valued at more than $200 billion prior to the pandemic on their success at containing the virus with the least amount of social and economic disruption.
Updating the league table at the end of each month, it uses data on indicators including number of cases per 100,000 people, fatality rate, overall deaths, positive test rate and vaccine coverage. This gives each country a resilience score.
Poland's latest ranking of 50th is down ten places since last month and the country's lowest position since the table's debut in November. Back then, at that peak of the second wave, Poland ranked 44th in the table. It sank three places in December before improving to 37th position in January and 40th in February.
Apart from the Czech Republic, which is two places below Poland, the next lowest-ranked European countries are Romania in 46th and Greece in 40th. Norway, in tenth place, is the highest-ranked European country and Finland, in 13th, the highest EU member state.
Poland has the highest positive test rate, 29.8%, among the 51 countries for which such data is available. This is the most reliable way to determine if a country is testing enough, according to Bloomberg, as a high rate shows that authorities are only testing sick patients.
Poland's positive test rate is six times that which should be recorded for at least 14 days before social distancing measures can be relaxed, according to World Health Organisation guidance cited by Bloomberg.
The next highest positive tests rates were found in Mexico (25.7%), Romania (22.8%) and Argentina (21.2%). In the UK, the positive test rate is 0.4%, while in Germany and France it is 6.8% and 7.8% respectively.
Poland also recorded the second highest level of Covid cases per 100,000 people over the past month. Its figure of 1,133 was behind only the Czech Republic (2,719). Three countries – Taiwan, China and Vietnam – had figures of zero.
Poland largely avoided the worst of the first wave of the pandemic last spring after introducing one of Europe's earliest and toughest lockdowns. However, it was hit hard by the second, autumn wave, resulting in the country having the EU's highest excess death rate in 2020.
Poland is now threatened with an even more dangerous third wave. Infection rates have risen above their November peaks to the highest ever levels.
In response, the government has introduced tougher new restrictions, including closing preschools and further limiting church attendance ahead of Easter. However, a series of court rulings have recently declared some restrictions to be unlawful, which commentators say will make the new measures harder to enforce.
Last week, the government faced criticism from within its own camp. Wojciech Maksymowicz, an MP from one of the junior parties in the governing coalition, and who is himself also a medical doctor and former head of the National Health Fund (NFZ), said that the current situation represents a "big failure" by the health minister, who is overseeing a "system [that] is not very well organised"
In response to the record number of coronavirus infections, Poland's government today introduced new restrictions https://t.co/9CsuPgADUc

— Notes from Poland 🇵🇱 (@notesfrompoland) March 27, 2021
Main image credit: Nato/Flickr (under CC BY-NC-ND 2.0)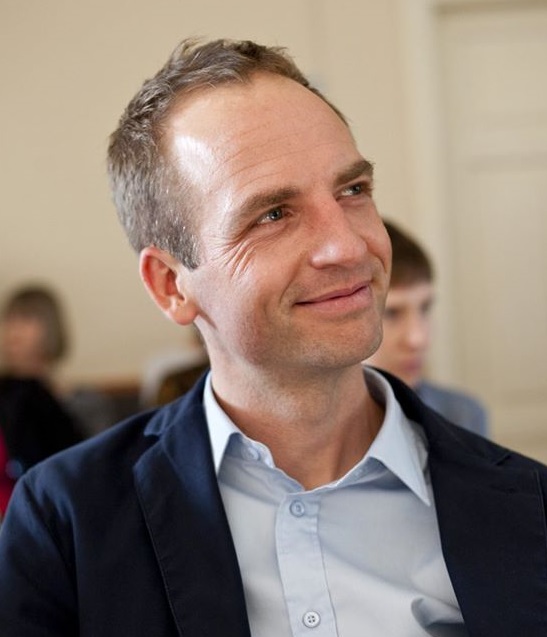 Ben Koschalka is a translator and senior editor at Notes from Poland. Originally from Britain, he has lived in Kraków since 2005.