The main opposition candidate in Poland's presidential election is suing public broadcaster TVP for what he says are false and defamatory claims against him in the station's news reporting. The Media Ethics Council has also condemned the coverage as antisemitic.
With the election to be held at the end of next week, TVP has been using its daily news reports to paint a negative picture of opposition candidate Rafał Trzaskowski, the current mayor of Warsaw.
News segments have portrayed Trzaskowski as serving foreign interests, contrasting him to incumbent president, Andrzej Duda, who is shown as standing in defence of Poland.
TVP has repeatedly sought to associate the opposition candidate with George Soros, whose foundation once financed a scholarship for Trzaskowski, and with the Bilderberg Group, one of whose meetings Trzaskowski attended.
In one report, TVP's main evening news broadcast asked in a headline: "Whose interests does Trzaskowski represent?" It then suggested that he is working on behalf of a "powerful foreign lobby" linked to Soros and Bilderberg and responsible for bringing Muslim immigrants to Europe.
Other reports have sought to link Trzaskowski to "LGBT ideology", a term that Duda has adopted as part of his election campaign. On Tuesday this week, TVP claimed that Spain was living under "the dictate of LGBT ideology" and suggested that Poland could meet the same fate under Trzaskowski.
The news broadcasts have also sought to link Trzaskowski with Jews seeking property restitution in Poland. "Will Trzaskowski allow Poland to be robbed?" asked one headline, with another suggesting he wants to "take 200 billion [zloty] from Poles".
"The stream of money that is flowing from the state budget into the pockets of Polish families will dry up if Trzaskowski, after a potential victory in the presidential election, seeks to satisfy Jewish demands," said TVP's reporter.
The latter reports led the American Jewish Committee (ACJ) to file a complaint with Poland's Media Ethics Council (REM), an independent body established by the Association of Polish Journalists.
The REM accepted AJC's complaint, saying that TVP's broadcasts had "incited antisemitic and hatred against minorities" and "violated the principles of the Media Ethics Charter", reports Wirtualne Media.
Now Trzaskowski's campaign has announced that he has filed a lawsuit against TVP for its coverage of him. He is demanding an apology "for disseminating untrue and unsubstantiated information" that violated his good name, as well as 100,000 zloty compensation to be donated to charity.
"It cannot be that public television, which is financed by taxpayers' money, [is used] to destroy particular individuals or entire social groups," said Cezary Tomczyk, a member of Trzaskowski's campaign team, quoted by Wirtualne Media.
"Every day, gallons of lies flow from public television onto Poles," added Tomczyk. TVP has Poland's second-most-watched news broadcast, drawing an average of almost 3 million viewers each evening. Earlier this year, Duda himself approved an extra 2 billion zloty of funding for the station.
TVP has not publicly responded to the claims made by Trzaskowski's campaign or to the legal case.
TVP's news reports have long been used to present the government in a positive light and to attack its opponents, in particular ahead of elections.
Last year, OSCE observers warned that the bias of the station had undermined the fairness of October's parliamentary election. Reporters Without Borders has called Polish public media "government propaganda mouthpieces".
After being nominated as the opposition's presidential candidate last month, one of Trzaskowski's first announcements was a plan to completely replace TVP with a new model of public broadcasting. The manner in which PiS has used state media for "propaganda" is "poisoning our public life", he said.
Meanwhile, on Thursday, President Duda's campaign announced that it will bring a lawsuit of its own against Trzaskowski, accusing him of "lies". They have not yet revealed to what their claim refers, but promised further details today when they file the case in court.
Main image credit: TVP Wiadomości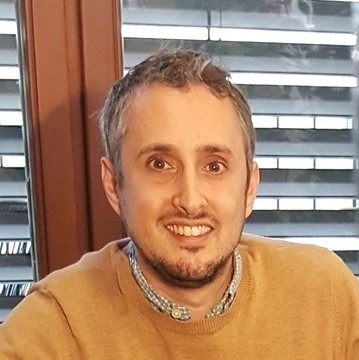 Daniel Tilles is editor-in-chief of Notes from Poland and assistant professor of history at the Pedagogical University of Krakow. He has written on Polish affairs for a wide range of publications, including Foreign Policy, POLITICO Europe, The Independent and Dziennik Gazeta Prawna.