Following days of speculation and some unexpected last-minute twists, President Andrzej Duda announced late on Friday night that he would approve almost 2 billion zloty of extra funding for public media.
The decision ended an apparent stand-off over the issue with the ruling Law and Justice (PiS) party, which in return for Duda's signature on the bill appears to have agreed to dismiss the controversial head of state broadcaster TVP.
The issue is now, however, likely to feature heavily in the ongoing presidential election campaign, in which Duda will be criticised by his rivals for approving huge additional funding for public media that have been described by Reporters Without Borders as a "government propaganda mouthpiece".
The opposition had also complicated the president's decision by proposing that the 2 billion zloty instead be invested in improving oncology treatment, thereby presenting Duda's decision as a choice between funding government propaganda and helping cancer sufferers.
However, speaking alongside Prime Minister Mateusz Morawiecki at a hastily organised press conference that began at 10:30pm – just 90 minutes before the deadline for making a decision on the legislation – Duda declared that "taking into account the need for public media, I have decided to sign the bill".
The last-minute nature of the announcement reflected the fact that the decision followed days of reported disputes within the ruling camp over the issue.
Earlier in the week, anonymous sources claimed that, in return for approving the bill, Duda had demanded the dismissal of TVP's controversial chief, Jacek Kurski, a former minister in the PiS-led government and the man seen as responsible for the politicisation of the public broadcaster in recent years.
On Monday, the president met with Krzysztof Czabański, head of the National Media Council (RMN), the body that nominates and recalls the heads of public media. Duda then reportedly held talks with Jarosław Kaczyński, the PiS chairman and Poland's de facto leader, on Tuesday.
Kaczyński, however, was reported to have rejected Duda's demands. There were even claims in various media on Friday morning that, if Duda vetoed the bill, PiS could withdraw its support for Duda and nominate an alternative presidential candidate.
Yet despite the rumours being strenuously denied by all involved, on Friday afternoon Kurski sent a letter to Duda effectively offering to resign for the good of TVP. Soon after, it was reported that the RMN, the majority of whose members are PiS politicians, had called an urgent vote on whether to dismiss Kurski.
Czabański then appeared alongside Duda and Morawiecki at the late-night press conference, where he announced that four of the RMN's five members had voted to dismiss Kurski. A final decision will only be announced on Monday, but it appears certain Kurski will depart.
At the conference, Duda justified his decision by arguing that public media perform a vital role in education and supporting regional culture. He also emphasised that the money had never been intended to go to cancer treatment, a point reinforced by the prime minister, who added that the government has committed a record amount of funding to oncology this year.
Morawiecki also argued that the additional funding for public media would not detract from the resources needed for fighting the coronavirus (with some doctors claiming the health service is under-resourced and under-prepared to deal with an outbreak).
Bizarre press conference going on right now with Poland's president and PM to justify the president's signing of an law giving 2 billion zlotys of additional funding to public media, which are campaign propaganda channels for the government. Both men look embarrassed and tired.

— Stanley Bill (@StanleySBill) March 6, 2020
The decision nevertheless carries great risk for Duda. Almost 62% of Poles did not want the president to sign the bill, according to a poll commissioned by newspaper Dziennik Gazeta Prawna and radio station RMF. Only 18% said they would like him to sign it. Even among those identifying as supporters of the president, only a minority (43%) wanted him to approve the bill.
A range of recent polling has also shown that Duda faces a hard battle in his bid for reelection. While he is on track to win the first round of voting convincingly, he is neck and neck with his main rivals in a likely second-round runoff between the top two candidates.
Duda's main challenger – Małgorzata Kidawa-Błońska from the centrist Civic Platform (PO) – immediately condemned his "shameful" decision to sign the bill on Twitter. "Poles will not forget [you] giving 2 billion for TVP lies and not oncology," she wrote.
Another presidential candidate, Robert Biedroń of The Left (Lewica), said that Duda had been "ordered to sign by Kaczyński", emphasising common criticism that the president is beholden to the PiS chairman and unable to make decisions independently.
Poseł Kaczyński nakazał prezydentowi Dudzie podpisać ustawę o przekazaniu dwóch miliardów złotych na TVP. Dziś prezydent Duda może śmiało powiedzieć posłowi Kaczyńskiemu: panie prezesie, melduję wykonanie zadania.

— Robert Biedroń (@RobertBiedron) March 6, 2020
Public media will now receive a one-off boost of almost 2 billion zloty (€470 million), which PiS argues is necessary to compensate for declining income from the licence fees that help fund public media.
While these are in theory compulsory for an estimated 13 million households, in practice fewer than 1 million (under 8%) actually pay. Revenue from the fees has dropped from 900 million to 650 million zloty annually over the past two decades.
To compensate, PiS has pushed through one-off payments to public media in each of the last four years, rising from 300 million in 2017 to almost 2 billion zloty this year – around triple the amount that will come in from licence fees.
At the same time, state broadcasters have been increasingly used to praise the government, promote its narrative and attack its opponents. This puts them in "flagrant breach of public media's statutory obligation to present news in a 'reliable and pluralistic manner'," notes Freedom House in a report released this week.
The news tonight on Polish state TV:
– "Putin supports the Polish opposition"
– "Attack on Polish sovereignty"
– "Abroad, they do not want a strong Poland" ("some countries do not like that Poland is becoming key to the whole EU economy")
– "Opposition beyond reason and decency" pic.twitter.com/vmdqlsXXML

— Daniel Tilles (@danieltilles1) January 28, 2020
Since PiS returned to power in 2015, Poland has dropped from 18th to 59th place in the World Press Freedom Index compiled by Reporters Without Borders, whose latest report calls Polish public media "government propaganda mouthpieces".
Following October's parliamentary elections, OSCE monitors noted that "clear media bias…especially [from] the public broadcaster…undermined voters' ability to make an informed choice…[and] amplified the advantage of the ruling party". TVP has already been running positive coverage of Duda and negative coverage of his rivals in the current campaign.
PiS supporters retort that public media have always been exploited by governments, and that the current conservative bias brings pluralism to a media landscape in which private stations tends to lean towards the opposition. Duda's voters largely agree: 72% of PiS voters said that they believe TVP's coverage is objective and honest, in a poll for Gazeta Wyborcza last year.
Main image credit: Jacek Marczewski/Agencja Gazeta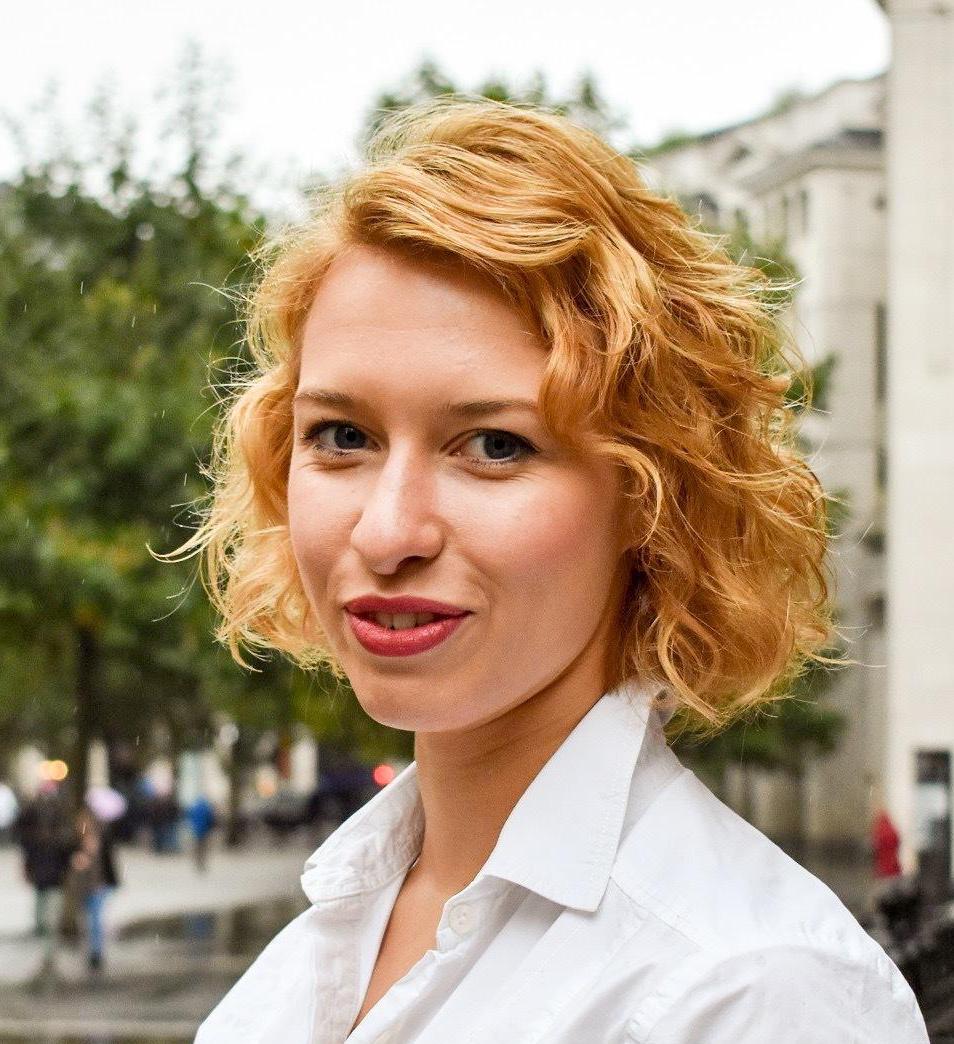 Maria Wilczek is deputy editor of Notes from Poland. She is a regular writer for The Times, The Economist and Al Jazeera English, and has also featured in Foreign Policy, Politico Europe, The Spectator and Gazeta Wyborcza.