Polish state energy group PGE is planning to shut down parts of Bełchatów, the largest coal power plant in Europe and the EU's biggest single source of CO2 emissions, according to documents reported by Greenpeace Polska. 
The news comes as PGE and Polish energy officials consider the future of Poland's dependence on coal, with EU climate regulations requiring costly modification of plants. Poland still generates around 80% of its power from coal, the highest figure in the European Union.
Any decision to close parts of Bełchatów would also call into question recent plans to build a new open-pit mine at Złoczew, which was intended to be used to maintain brown coal supplies to the power station.
According to Greenpeace, updated documents in a permit application submitted to the governor of the Łódź province reveal that PGE is intending to gradually shut down power units of the Bełchatów power plant after 2030. The firm claims this decision was taken due to shrinking brown coal resources in the nearby Szczerców open-pit.
The coal sector has also faced challenges in recent times. Poland last year imported a record amount of electricity, as domestic power production fell to its lowest level in five years.
"This is not a comfortable situation for Polish utilities," Robert Maj, an analyst at Ipopema Securities, told Reuters, which noted that the growth of cheaper and cleaner electricity from abroad has been reducing demand for electricity from Poland's mostly coal-fired state-run power stations.
Poland has also been importing growing amounts of coal from abroad, in particular Russia. In 2018, the last full year for which data are available, over 13 million tonnes were imported – the highest ever annual quantity and two and a half times more than in 2015.
Protests by Polish coal miners prompted the government to order state-controlled firms to stop importing coal from Russia. This has led them to turn to more expensive and lower-quality Polish supplies.
Recent comments by representatives of PGE have suggested the company is beginning to move away from coal. Maciej Burny, the director of the firm's Brussels office, told S&P Global Platts that it will be withdrawing from its entire coal and lignite operations within 20 to 25 years.
Burny said that the "coal phase-out plan" would detail "the lifetimes of the existing assets", noting that many would be decommissioned sooner than 2045 "due to lower efficiency and technical degradation".
"Previously, there was perhaps a notion to prolong difficult decisions. There were signs that things may change in a few years," he explained. "Now, we see that this is not the way forward. We either change now or never."
PGE's profits in the first quarter amounted to 1.77 billion zloty, 2% less than the previous year, reports Money.pl. Its consolidated net profits also decreased to 432 million zloty, 26% lower than last year.
The falls are the result of a decrease in the production of electricity generated from brown coal, a lower volume of heat sales, and an increase in the costs of CO2 emissions permits.
However, Burny added that if Poland tried to phase out coal more quickly – and in line with strict EU emissions targets – PGE's profitability and ability to finance renewable and gas-fired generation could take a hit.
"Economically speaking, we are talking about a faster withdrawal, but as a state-owned company we also need to ensure security of supply. There is the social aspect that needs to be taken into account," he explained.
Despite a shift to greener energy sources in the EU, Poland has been slow to change, due to its heavy reliance on coal and the influence of the powerful mining lobby.
Last year, Poland was the only member state not to sign up to the EU's target of reaching climate neutrality by 2050, saying it would need "significantly larger" funding from the EU budget to help with transition costs.
However, the tide is beginning to turn, with increasing costs resulting from EU's climate policies putting pressure on the Polish coal sector, writes Business Insider. Further EU regulations coming into force in the future will make Polish coal mines and power stations even less cost-effective.
Some of the equipment at Bełchatów is also in imminent need of replacement, according to Gazeta Wyborcza, which would hike up expenses further.
Analysis from Enervis suggests that replacing power plants with renewable gas-assisted energy sources could be possible before 2030 – and would save 4 billion zloty, which would otherwise have to be spent on the modernisation and maintenance of coal power blocks, reports Gazeta Wyborcza.
It could also reduce production costs and the quantity of electricity imported from abroad, as well as allowing Poland to benefit from new EU funds supporting greener energy alternatives.
The decision over Bełchatów has raised questions about controversial plans for an open-pit mine at Złoczew, which were backed by the government in February.
"The closing of the power blocks at the Bełchatów power plant would begin at the same time as the supposed start of lignite mining from the Złoczew open pit," said Anna Meres from Greenpeace Polska, adding:
Moreover, detailed analysis of fuel types intended for future use, presented in the application by PGE GiEK, focuses only on the raw material from the currently operating Szczerców open pit – throughout the document, there is not even a word about the announced pit at Złoczew. This is a clear signal that in fact the investor does not plan mining there, and the investment announced for years will never arise.
Critics claim the mine will cause environmental damage, thousands of people to lose their homes, and major losses for the state energy group PGE itself. The General Directorate for Environmental Protection (GDOŚ) recently postponed issuing an environmental assessment until 31 August. 
Other Polish coal-based projects have already become casualties of the move away from coal. Plans for Poland's last newly built coal-fired power station, Ostrołęka C, have faced numerous obstacles. Last week, the state-controlled companies overseeing the investment announced that they would shift plans to gas instead of coal.
Main image credit: Greenpeace Polska/Flickr (under CC BY-ND 2.0)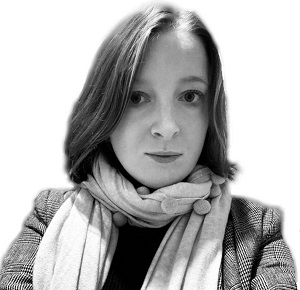 Juliette Bretan is a freelance journalist covering Polish and Eastern European current affairs and culture. Her work has featured on the BBC World Service, and in CityMetric, The Independent, Ozy, New Eastern Europe and Culture.pl.