Deputy prime minister Jacek Sasin has promised Poles that they will be fully compensated by the government for increasing electricity costs this year.
"We will refund the increase in electricity prices for individual customers in 2021, when it will be possible to assess how much more each Polish family paid for electricity in 2020…[and] we will compensate for this difference", said Sasin in an interview with TVN24, a private broadcaster.
The compensation mechanism will cost the state around 3 billion zloty for 2020, he added, and the relevant legislation is already "being finalised".
Until now, electricity prices for household in Poland have been among the lowest in Europe. According to Eurostat, only Lithuanians, Hungarians, Maltese, Croatians and Bulgarians pay less for electricity than the Poles.
Last year, the government froze electricity prices with a special regulation, and energy providers were subsidised with public money. In November, Michał Dworczyk, the head of the prime minister's chancellery, said that the government remained determined to "prevent an increase in prices for individual recipients", despite rising energy costs. 
Poland's four main providers – Polska Grupa Energetyczna (PGE), Energa, Enea and Tauron – demanded a 40% rise in their rates starting in January 2020. However, the Energy Regulatory Authority (URE), which determines prices, did not accept their request, allowing for an increase only up to 12%, varying slightly among the providers. This means that the average Polish household will pay 9 zloty (around 2.14 euros) more per month than last year.
Sasin says that the increases are "not because of the government's decisions, but because electricity prices are rising in all of Europe". He blamed this in part on EU climate policies, which "impose extra costs on providers linked to CO2 emissions". Poland, which relies on coal to produce most of its electricity, has demanded additional EU funds to help with its transition to cleaner energy.
Last year, Poland imported a record amount of electricity, as traders sought cheaper power from neighbouring countries. Meanwhile, Poland's domestic production fell to its lowest level in five years.
In a report from December 2019, the Supreme Audit Office, a state spending watchdog, warned about insufficient investment in energy production and uncertainty concerning Poland's power supply. The report listed the risk factors for Poland's energy security as a lack of government strategy, toughening environmental criteria imposed by the EU, and difficulties and delays regarding investments in certain power plants.
Ostrołęka C, which was intended to be Poland's last newly built coal-fired power station, has already cost state-controlled firms almost 1 billion zloty and received government support.

Yet it may never be built, writes Karolina @BacaPogorzelska https://t.co/fx6xOVeXIP

— Notes from Poland ?? (@notesfrompoland) January 8, 2020
Main image credit: Succo/Pixabay (under Pixabay Licence)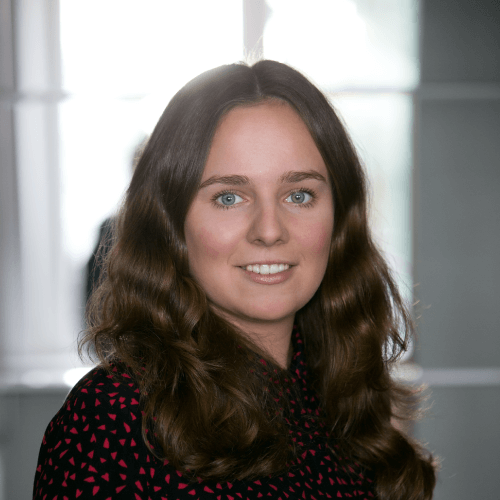 Monika Prończuk is the deputy editor of Notes from Poland. She was previously the Nico Colchester fellow at the Financial Times, acting FT Poland correspondent, and journalist at OKO.press, an independent fact-checking media outlet. Her articles have appeared in Quartz, Financial Times, Politico, Gazeta Wyborcza and Tygodnik Powszechny.