A Polish foundation which aims to "correct false information about the history of Poland" has published a report on what it views as defamatory content about the country on streaming services such as Netflix.
The detailed 74-page report, entitled Opportunities to Prevent Defamation on Netflix-type Streaming Platforms, was compiled by the Polish League Against Defamation (known in Polish as Reduta Dobrego Imienia).
The league has in the past led campaigns against, for example, use of the term "Polish camps" to describe facilities established by Nazi Germany in occupied Poland. It has also received Polish state funding, including from the Polish foreign ministry.
The report analyses 557 drama films and series, as well as 47 documentaries, on streaming platforms Netflix, Amazon Prime, HBO Go, Hulu and Disney+. It highlights examples of what it claims are distortions of Poland's history and offers legal recommendations for ways to counteract defamatory content.
It found that 36% of documentary films contained "harmful distortions" concerning Poland, many of them with "anti-Polish elements" in their message. However, only 3% of the dramas featured Polish themes, most of them "incidental".
Much of the allegedly undesirable content concerned Poland's role in the Second World War. Many parts of the report claim that history documentaries "build a narrative about Poland [being] engulfed in antisemitism" and "jointly responsible for the Holocaust".
Many in Poland argue that the country is unfairly blamed for the Holocaust and portrayed as antisemitic, while positive aspects of Jews' centuries-long presence in Poland and the efforts of Poles to rescue Jews from the Nazis are ignored.
However, they are in turn accused by some of downplaying Polish antisemitism before, during and after the war, including the role Poles played in atrocities against Jews.
Other aspects of the report are more surprising. One section notes that 26 minutes into the first episode of season one of US documentary series Rotten, someone mentions that Polish honey is contaminated with antibiotics. The report says that, by not properly explaining the context, "Polish honey is presented as a 'villain'" in the show.
The Polish League Against Defamation's founder and president, Maciej Świrski, says that one of the purpose of the report is to help with the "transmission of the Polish cultural code to the next generation".
He warns that "only one generation separates us from the loss of Polish identity", and streaming platforms present both a "threat" but also an opportunity to "spread Polish content".
Another aim was to assess "the possibility of lawsuits" against those who defame Poland. However, the report concludes that legal action is unlikely to succeed "and at the same time may ruin our country's image". Instead, it recommends "establishing relationships with people who manage the content" of streaming services and also creating more positive Polish content.
Jutro Reduta wydaje raport sporządzony przez nas na temat Netflixa. Raport byl gotowy już w lutym ale COVID spowodował opóźnienie w publikacji. Obejrzeliśmy ponad 500 filmów i zanalizowaliśmy tę branżę pod względem wpływu na transmisję PL kodu kulturowego oraz możliwosci pozwów. https://t.co/cCSWmSnDf2

— Maciej Świrski (@Maciej_Swirski) May 26, 2020
The publication of the report follows recent run-ins between Poland and Netflix. Last year, the prime minister, Mateusz Morawiecki, led a chorus of complaints about a documentary, The Devil Next Door, which contained inaccurate maps of German Nazi camps in occupied Poland. Netflix agreed to make changes following the criticism.
In January this year, Poland's then deputy prime minister, Jarosław Gowin, criticised the streaming firm for hosting a film that depicts Jesus as gay. Gowin "demanded that Netflix remove the blasphemous film from its platform".
Earlier this year, a Catholic streaming streaming platform, Katoflix, launched in Poland, offering content that viewers "can show their children without fear".
The Polish League Against Defamation has long been involved in efforts to challenge what it sees as false and harmful depictions of Poland abroad.
In 2017, the Polish foreign ministry provided a grant of 250,000 zloty to the league  to set up an online platform, called Rycerz (Knight), that would allow trained volunteers to report examples of Poland being defamed in foreign media. The activists would become "modern online hussars", promised the league, referring to Poland's historical Winged Hussar cavalry units.
In 2018, the league supported the passage of the controversial amendment to the law on the Institution of National Remembrance (often referred to internationally as the "Holocaust law"), which criminalised those who falsely ascribe blame to Poland for German Nazi crimes. It then submitted one of the first notifications to prosecutors under the law, against an Argentine news website.
Previously, the league was known for organising a petition calling for the Oscar-winning Polish film Ida to carry title cards stating that Poland was under German occupation during the events it depicted. 
Last year, Świrski personally sued Facebook for deleting accounts associated with the nationalist Independence March, which is organised by far-right groups in Warsaw every November. He accused the social media site of censorship, noting that it does not remove content insulting Polish Pope John Paul II.
Main image credit: Adam Stepien / Agencja Gazeta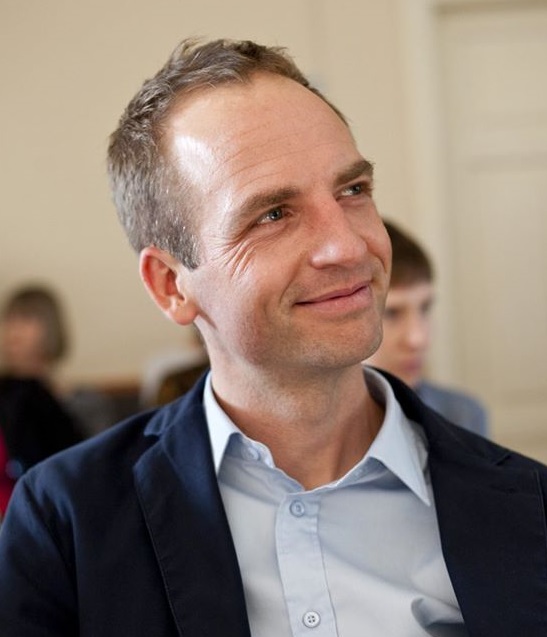 Ben Koschalka is a translator and the assistant editor at Notes from Poland. Originally from Britain, he has lived in Kraków since 2005.