Katoflix, a Catholic streaming service modelled on Netflix but offering only Christian films, has launched in Poland, one of Europe's most religious countries.
The platform was created by Studio Katolik, a recording studio run by the Salvatorian Congregation in Kraków. The new service will "create a space that, using the power of film, will lead to God", says Katoflix's website.
"We are looking for movies that could interest you, inspire, reflect, make you change your life…or make you smile. We want to offer you products that you can show your children without fear, recommend to friends or give to someone who is experiencing difficult moments in their life," they add.
The platform's slogan, "Vide Opera Dei", means "See the Works of God" in Latin. But it also abbreviates to VOD, which stands for video on demand.
Each week, five new productions will appear on the website, including series, documentaries and interviews. The creators say they want to support the production of Christian films and help filmmakers outside Poland, providing a platform for movies which have not yet been shown in the country. 
Unlike Netflix, Katoflix is not accessed through a monthly subscription. Instead, viewers pay for access to each title, with fees of up to 10 zloty (€2.30). The platform has also said it will offer many titles for free. 
Among their current selection is "Unplanned", an American anti-abortion film based on the memoir of activist Abby Johnson. The film has faced some criticism over the alleged inaccuracy of Johnson's portrayal of her time as director of an abortion clinic. But it proved popular in Polish cinemas last year, when almost 400,000 viewers went to see it, reports Polskie Radio.
Poland is one of the most Catholic – and religious – countries in Europe, with data regularly showing that more than 90% of Poles declare themselves to be Catholic. Around 40% attend church weekly, the highest among all European countries surveyed by the Pew Research Centre.
However, Pew also found that church attendance in Poland is falling at the fastest rate in the world when one compares the oldest and youngest generations. Only 26% of those aged under 40 go to church every Sunday, compared to 55% of over-40s.
Poland's current conservative government also identifies closely with the church and its principals. Last year, the ruling Law and Justice (PiS) party's leader, Jarosław Kaczyński, declared that Catholicism represents "only common system of values" in Poland and that "beyond the church is only nihilism".
The deputy prime minister, Jarosław Gowin, recently criticised Netflix for showing a satirical film that depicts Jesus as gay. Gowin called on the American streaming giant to "remove the blasphemous film from its platform".
Main image credit: Katoflix press materials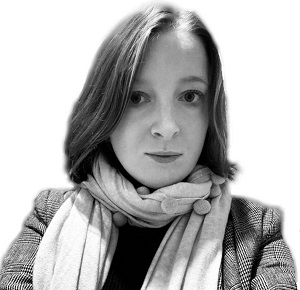 Juliette Bretan is a freelance journalist covering Polish and Eastern European current affairs and culture. Her work has featured on the BBC World Service, and in CityMetric, The Independent, Ozy, New Eastern Europe and Culture.pl.