A 103-year-old woman has become the oldest person in Poland to recover from the coronavirus. After a three-week hospital stay, Teresa Wójcik tested negative for the virus for a second time on Sunday, and so was yesterday discharged.
#Teleexpress | Przeżyła dwie wojny światowe, pandemię grypy hiszpanki, a teraz, w wieku blisko 103 lat, pokonała COVID-19! Pani Teresa Wójcik jest najstarszą osobą w Polsce, która wygrała walkę z koronawirusem. pic.twitter.com/zu0L3YzUB4

— Teleexpress (@TeleexpressTVP) May 18, 2020
Teresa Wójcik was admitted to the specialist hospital in Kędzierzyn-Koźle on 20 April, following an outbreak of the virus in her nursing home in the village of Kościelisko, reports Polska Times. Such institutions have become hot spots for the spread of the virus in Poland.
Although Wójcik initially did not shown any symptoms, she has received positive results in two coronavirus tests. During her four weeks receiving treatment she required oxygen support but was not put on a respirator, and developed nothing more than a cough, writes Gazeta Pomorska.
While her physical condition did not deteriorate, the psychological challenges of isolation were harder, say doctors, with Wójcik – who has four grandchildren and nine great-grandchildren – suffering severely from the effects of loneliness.
"A person at such an age no longer uses technology like mobile phones, computers, television or radio, so the most difficult part is the limitations associated with such a long isolation," the hospital's deputy director, Jacek Mazur, explained to Radio Opole.
"She broke down mentally while she was lying in a hospital isolation room," said Wójcik's granddaighter, Małgorzata Kott. "She didn't want to eat; she said she would die in the hospital.".
"I told the nurses to tell her that she had to postpone her date of death because I wanted to see her and hug her!" said Kott. "She replied that, in that case, okay – the date would move!"
Previously, Wójcik had lived almost her entire life in Wędrynia, a village near the city of Opole in the south west of Poland. Until the beginning of last year, she had been living alone in a house there, says Kott, and had never even needed to take antibiotics in her life.
Yesterday, after finally being discharged from hospital, Wójcik crossed herself as she was taken on a stretcher into an ambulance waiting to return her to the nursing home, reports Gazeta Pomorska.
Her recovery means that she overtakes Poland's previous oldest coronavirus survivor, 100-year-old Second World War veteran and former fireman Stanisław Bigos. It also makes her one of the world's oldest people to have recovered from the disease. Maria Branyas, a 113-year-old in Spain, is believed to be the oldest.
Across Poland, 7,903 people have recovered from coronavirus, according to the latest data from the health ministry. Over 19,000 people are confirmed to have had the virus, whilst 941 people have died. These are among the lowest fatality and infection rates in the European Union.
Figures published last week show that Poland has recorded fewer overall deaths than normal during the pandemic, and the government has been gradually "unfreezing" lockdown measures.
Main image credit: Samodzielny Publiczny Zespół Opieki Zdrowotnej w Kędzierzynie-Koźlu/Facebook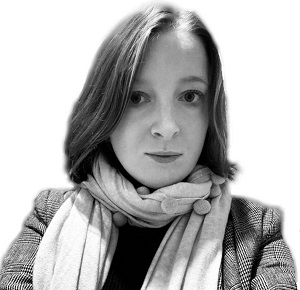 Juliette Bretan is a freelance journalist covering Polish and Eastern European current affairs and culture. Her work has featured on the BBC World Service, and in CityMetric, The Independent, Ozy, New Eastern Europe and Culture.pl.