A charity rap challenge has raised millions of zloty for medical staff, with many public figures – including President Andrzej Duda – showing off their skills on the mic to encourage donations. Some have also used the opportunity to spotlight political causes or to drop lyrics on the rule-of-law situation in Poland.
The so-called #Hot16Challenge2 encourages people to come up with an original 16-verse rap, share it online and nominate others for the same task⁠, as well as to donate to an online fundraiser supporting medical staff in Poland.
The challenge has so far raised 2.6 million zloty from over 70,000 individual donations, far surpassing the original target of 1 million zloty.
It was launched by Polish rapper Solar, as a follow-up to his original #Hot16Challenge in 2014 that did not include any charity element. Among those he challenged was fellow rapper Mata, who stirred debate last year with a song about the sex-, alcohol- and drug-fuelled lives of privileged youths in Warsaw.
The challenge began to reach a much wider audience when Mata's father, Marcin Matczak – who is a professor of law and a prominent critic of the current government's judicial overhaul – recorded a rap of his own.
In his recording, Matczak senior raps about spending his days defending the rule of law, with his son standing behind him in a suit. After beginning by saying "maybe you think I'm a boomer" and calling on "Jarek" (ruling PiS party chairman Jarosław Kaczyński) to respect the constitution, he continues:
"…If you're up against me, come to my lecture and we'll talk till late,
when it comes to PiS, they could give it a break…"
Among those challenged by Matczak was Poland's commissioner for human rights (RPO), Adam Bodnar, who has also been a critic of measures taken by the government. Bodnar accepted the throw-down, recording his own rap:
"…And maybe this is not standard practice,
but let's see how Bodnar RPO raps,
I keep pushing my stone like Sisyphus,
The EU cannot move out like an ex-husband,
The constitution has my verses of prayer,
I won't give myself up to the dissing gang."
The challenge then reached another level when the president himself, Andrzej Duda, recorded a rap of his own. In a video already viewed over 7.5 million times on YouTube alone, his lyrics allude to medical staff on the front line of the pandemic response: "Strong hands of first-aiders, altogether: praise to them!"
But much attention focused on a cryptic repeated chorus: "They don't ask your name, they're fighting with the sharp shadow of the fog." The lyrics elicited a wave of speculation as to their meaning, as well as a string of internet memes.
A few days later Duda himself clarified that the first part referred to medical staff, who simply help anyone who needs it without needing to ask their name. The reference to fog, however, remains a mystery.
The overall reaction to Duda's participation in the challenge has been mixed. Many praised him for showing a lighter side and supporting a good cause. Others argued that it was unstatesmanlike.
They also pointed out that his fundraising for medical staff came just weeks after he signed a controversial law giving 2 billion zloty of extra funding to state media that the opposition proposed should instead have gone to cancer treatment.
In response to Duda's efforts, one his challengers in this year's presidential election, Władysław Kosiniak-Kamysz of the Polish People's Party, took the opportunity to poke fun at the president.
Posting a video that looked at first like it would be a rap, he instead then spoke to the camera: "I won't be rapping. I think the initiators of this campaign did not expect clumsy raps from politicians, but concrete action."
He then listed some of his campaign promises, including raising the share of spending on healthcare to 6.8% of GDP and a 1,500 zloty wage premium for medical staff. The video ended with Kosiniak-Kamysz saying: "I nominate Jarosław Kaczyński, not to rap, but to accept these bills."
Another politician who did choose to rap was Janusz Korwin-Mikke, one of the leaders of the far-right Confederation party.
In keeping with his reputation for provocative and offensive stunts, Korwin Mikke's video features him holding a gun in one hand and a machete in the other while launching a lyrical tirade against socialism, including suggestions of "hanging socialists" and "cutting their balls off or worse".
His rap immediately led a left-wing MP, Maciej Kopiec, to report Korwin-Mikke to the parliamentary ethics committee. A lawyer interviewed by Onet, a news website, said that the lyrics constitute a criminal incitement to violence.
As well as the politicians, many of Poland's leading musicians have accepted the #Hot16Challenge2, including singer Natalia Szroeder…
…Dawid Podsiadło, Poland's best-selling artist of 2019…
….veteran pop star Kayah…
…and highlander pop band Golec Uorkiestra, who were nominated by President Duda
Main image credits: YouTube
<strong><em>We want to learn more about our readers, what they think about Notes from Poland, and how we can improve our service. Whether you are a regular or occasional reader, we would be grateful if you can take 5 minutes to complete our survey. </em></strong><a style="display: inline-block; text-decoration: none; background-color: #6cae83; color: #ffffff; font-family: Arial, Helvetica, sans-serif; -webkit-border-radius: 4px; -moz-border-radius: 4px; border-radius: 4px; padding: 8px 12px; font-size: 18px; line-height: 22px;" href="https://www.survio.com/survey/d/notesfrompoland" target="_blank" rel="noopener noreferrer">Notes from Poland Readers' Survey </a>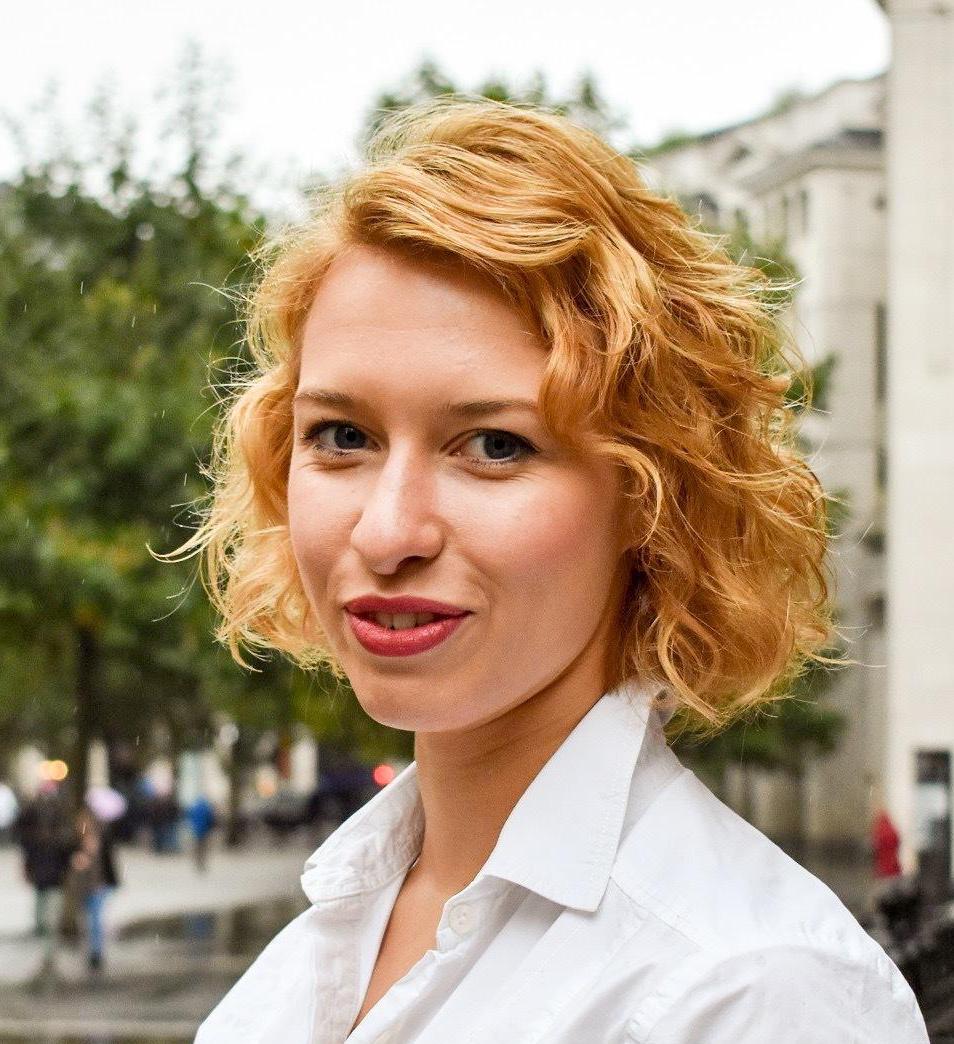 Maria Wilczek is deputy editor of Notes from Poland. She also contributes regularly to The Economist and Al Jazeera, and has also written for The Times, Politico Europe, The Spectator and Gazeta Wyborcza.