A rap song by 19-year old Michał Matczak, or Mata as he is known to his fans, has been watched over 4 million times on YouTube just five days since its release. It has also stirred a heated debate on privilege, and been dragged into Poland's political disputes.
Mata's song is a description of the life of privileged teenagers in Warsaw, Poland's thriving capital. It details how such youngsters turn to alcohol, drugs, theft and random sex as remedies for inner emptiness. One friend hangs himself on New Year's Eve.
The lyrics (which you can find translated into English below) reveal that Mata wrote the song because he became "f***ing tired of the warmth and beauty" of his life. "I never wanted to be white, I always wanted to be gangsta…I always wanted to be from the ghetto".
The song is also an indictment of the successful parents who provided their children with financial security and overflowing schedules, but not with attention and emotional support. The song focuses on kids attending Warsaw's prestigious Batory High School (in whose yard part of the video was shot), living in penthouses, and with invitations to study at prestigious British universities such as Oxford.
Journalist Małgorzata Halber describes the song as "the best Polish cultural text that I've heard for a long time". Another writer, Konrad Chwast, praises it for demonstrating that the social problems it describes "are not only the result of poverty and social programmes", but can be also found among the "elites".
The title of the song, "Patointeligencja", is a combination of two words: "pathology", meaning social pathology or dysfunction, and "inteligentsia". The latter is a term referring to the cultural elite – a social class of intellectuals with high cultural capital, including artists, teachers, academics and lawyers.
The term is common in Eastern Europe, and can be traced to late 18th-century Poland and the time of the partitions. It was first used by the Polish intellectual Bronisław Trentowski to describe the patriotic-minded bourgeoisie, who could be the cultural elite for a nation without a state.
The term "intelligentsia" is widely used in political discourse. Members of the ruling Law and Justice (PiS) party, including its leader Jarosław Kaczyński, have referred to such individuals using pejorative terms such as "wykształciuchy" (from "wykształcenie", meaning education) , implying that despite their education, they have lost the intelligentsia ethos and act only in their own self-interest. The term "najgorszy sort Polaków" ("the worst kind of Poles") has been used by Kaczyński to stigmatize those who are deemed to be informing on Poland abroad, including academics and intellectuals.
Mata's father is Marcin Matczak, a prominent lawyer, law professor, and vocal critic of PiS's judicial reforms. On Sunday night, he published a picture with his son on Twitter and a message of support: "Listen to your children. They have many wise things to tell you."
On Sunday, public broadcaster TVP, which is often used as a mouthpiece by the government, mentioned "Patointeligencja" in the main evening news programme. While discussing PiS's controversial new legislation to introduce disciplinary measures against judges, it presented the song as an example of the dysfunctional nature of Poland's judicial elites.
"Rapper Mata, the son of Professor Marcin Matczak, a frequent guest of the liberal media and fierce opponent of judicial changes, talks about the dysfunctional nature of the elites in 'Patointeligencja'," said the newscaster, playing two extracts from the song.
Dominik Tarczyński, a PiS MP, wrote on Twitter: "BOOM! Judges and their elites exposed by Marcin Matczak's son! He sang, in a vulgar way, about YOUR pseudo-intelligentsia and pseudo-elites. Your caste".
You can read a translation of excerpts from the song's lyrics here:
My homie at High School no. 1 smoked Amsterdam on the 1st of September
So the teacher would think it was just the way he looked
Then until the exams, he told her it was an allergy!
My homie had a hip flask that he filled
He kept vodka in a thermos
And told the profs it was tea
[…]
My homie for his b'day got the keys to a Merc
Ukrainians cleaned his penthouse for cash
My homie wanted to spend his old man's wages on dope
It didn't work, cos they were so big
Too much, he'd sooner kick the bucket
My homie hanged himself at New Year's
I still remember how we swiped bottles from Carrefour
And downed them at 8.20
[…]
And shit-faced at lessons, we're the pathointelligentsia
My homie gave his dick to a girl
In the disabled johns at the shopping mall
My homie at a private school got his classmate pregnant
[…]
We're the pathointelligentsia, Catholic pre-school, gated community
English and geography comps, dealing for fun, not to survive
School, tennis, extracurricular
Private lessons, bottles and Ls in photos
[…]
Well-raised, sniffing a line in cotton sweaters
We're the pathointelligentsia, we're the pathointelligentsia
on holidays under a palm or on language camps
Festivals in Sopot and mollies at Christmas tables
I started doing these raps cos I was f***ing tired of the warmth and beauty
I started doing these raps cos I was tired of the warmth and beauty
I never wanted to be white, I always wanted to be gangsta
And I always wanted to be from the blocks, always wanted to be from the ghetto
And f*** mum and dad for the rhododendrons, jacuzzi, three floors
Translation: Ben Koschalka
Main image credit: YouTube/SBM Label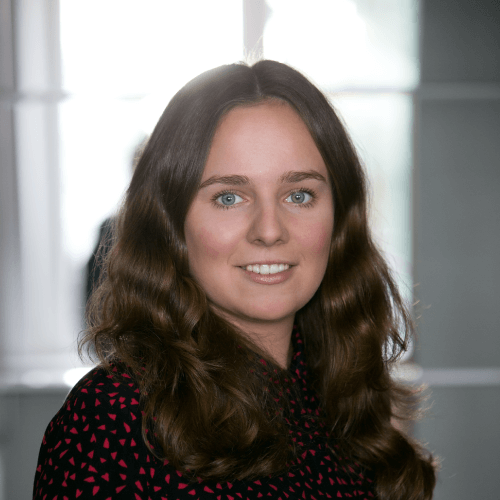 Monika Prończuk is the deputy editor of Notes from Poland. She was previously the Nico Colchester fellow at the Financial Times, acting FT Poland correspondent, and journalist at OKO.press, an independent fact-checking media outlet. Her articles have appeared in Quartz, Financial Times, Politico, Gazeta Wyborcza and Tygodnik Powszechny.