The cleaner air created by the coronavirus lockdown resulted in around 800 fewer premature deaths in Poland during April, according to a report by the Centre for Research on Energy and Clean Air (CREA). That figure is higher than the number who are known to have died from the virus during that period.
The data indicate that in Poland, which has some of Europe's worst air pollution, the positive health impact of cleaner air has been among the largest of all 20 European countries included in the report.
Poland's level of particulate matter pollution (PM10) was an estimated 17% lower than would normally have been predicted (based on previous years' air quality data but also taking account of current weather conditions). This was the fifth-highest drop in Europe, where the average fall was 12%.
According to the same model, nitrogen dioxide (NO2) pollution was 21% lower in Poland. In this case, Poland was well below the European average of 37%. The generation of power from coal fell by an estimated 16% in Poland.
In terms of how this has impacted on premature deaths due to air pollution, the study gave three statistical estimates: central, high and low. The central figure for Poland was 771 fewer deaths, with low and high values of 558 and 1135 respectively.
The projected numbers for Poland were higher than the total number of people known to have died from coronavirus, noted 300Gospodarka, an economics news site. Poland's first death was recorded on 12 March, and by the end of April the total official death toll had reached 643. It currently stands at 777.
There will also, however, have been unrecorded deaths due to the virus. It has not yet been possible to calculate excess deaths for March and April in Poland because the relevant national statistics are not yet available.
Overall, CREA estimates a central figure of 11,000 premature deaths being avoided in the 20 European countries it analysed. Poland is in sixth place for the total number of deaths prevented.
The report also lists a number of other positive health impacts caused by the improvement in air quality, including an estimated 1.3 million fewer days of work absence, 6,000 fewer new cases of asthma in children, 1,900 avoided emergency room visits due to asthma attacks and 600 fewer preterm births.
What next?
"The most important question we must ask is 'what next?'" Piotr Siergiej, a spokesperson for the Polish Smog Alert movement, told 300Gospodarka.
"Will we return to gridlocked cities with unbreathable air? As we see in the report, reducing the inflow of cars to cities is the most effective method of reducing smog from cars."
Kraków, one of Poland's most polluted cities, was before the current crisis already seeking to lead the way in tackling air pollution. In September, it became the first city in Poland to ban the burning of coal and wood.
It has also experimented with the use of drones to monitor what residents are burning in their homes, offered free public transport during times of bad pollution, and launched a mobile app that allows people to report on houses they suspect are burning illegal substances.
And the (relative) effectiveness of the battle with pollution has now been voted Kraków's greatest success of the last three decades in a poll for the local edition of Gazeta Wyborcza.
Kraków has launched an app that allows users who spot chimneys producing suspiciously dirty smoke (suggesting the burning of illegal substances such as coal or trash, which are a major cause of air pollution) to send a photo and geolocation data to the authorities to investigate pic.twitter.com/YpVo1Z7BRq

— Notes from Poland 🇵🇱 (@notesfrompoland) October 2, 2019
"I am very pleased that air quality is so important for Cracovians," Andrzej Guła, co-founder of Kraków Smog Alert, the originator of the Poland-wide movement, told Gazeta Wyborcza.
"For many years Kraków was famous not just for being a beautiful and historic city, but also for being one of the most polluted places in Europe," Guła added. "We breathed very bad air. Being aware of this gradually caused residents to begin to demand radical changes from politicians."
In a World Health Organisation (WHO) ranking of the EU cities with the most polluted air, 36 of the top 50 were in Poland, including Kraków in eigth place. An estimated 45,000 people in the country die prematurely each year as a result of pollution.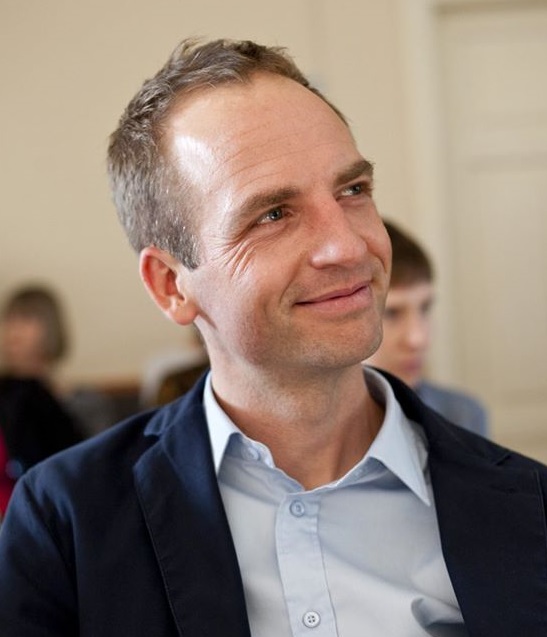 Ben Koschalka is a translator and the assistant editor at Notes from Poland. Originally from Britain, he has lived in Kraków since 2005.