Polish Smog Alarm, an NGO, has published its annual rankings of Polish locations with the worst average air quality. Kraków and Katowice are the only two major cities to feature, based on official data from 2018. Kraków was ninth on the list of locations with the highest number of days with air quality not meeting safe standards. The southern town of Pszczyna topped the list, with 125 days per year above the norm.
Kraków has also drawn praise from Polish Smog Alarm for its action in 2019 to improve on last year's result. From September, the city has banned the burning of coal and wood, with early measurements suggesting a positive effect. However, the problem has not been entirely resolved. Today Kraków town hall announced that levels of PM10 were above safe norms across the city, continuing a surge of smog that began last week.
The Smog Alarm report found that Poland's small and medium towns generally have more significant smog problems than larger cities. Many of the locations in the rankings are smaller towns in the southern mountain regions and in industrial Silesia. Smog in these locations is associated with residents burning low-quality coal and wood, which represent the primary sources of winter heating fuel for over four million Polish homes.
Smog Alarm has also converted the presence of carcinogenic substances in the air into an equivalent number of cigarettes "smoked" per day by residents. On this measure, the worst air was to be found in the town of Nowy Targ in the foothills of the Tatra Mountains, where residents breathed in the equivalent of a packet of cigarettes a day.
Cities with the highest number of days over the safe PM10 norm in 2018
Permissible number of days – 35
1. Pszczyna – 125
2. Rybnik – 110
3. Wodzisław Śląski – 110
4. Nowa Ruda – 107
5. Nowy Targ – 106
6. Myszków – 105
7. Zabrze – 103
8. Sucha Beskidzka – 101
9. Kraków – 96
10. Żory – 94
11. Godów – 94
12. Katowice – 93
13. Gliwice – 92
14. Lubań – 92
15. Oświęcim – 91
Source: Polski Alarm Smogowy.
Main image credit: Jar.ciurus/Wikimedia Commons (under CC BY-SA 3.0 PL).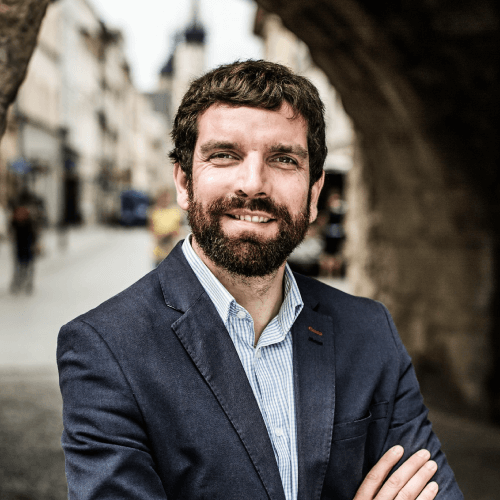 Stanley Bill is the founder and editor-at-large of Notes from Poland. He is also Senior Lecturer in Polish Studies and Director of the Polish Studies Programme at the University of Cambridge. He has spent more than ten years living in Poland, mostly based in Kraków and Bielsko-Biała.
He is the Chair of the Board of the Notes from Poland Foundation.