Polish start-up Airly has teamed up with the energy company Innogy to launch a project aiming to use electric vehicles to provide real-time measurements of air quality in Warsaw. It is believed to be the first such system ever created.
Airly's air quality sensors have been fitted to a fleet of 25 zero-emission cars available in the innogy go! carsharing service. Wherever the cars drive or park in Warsaw, they send back a signal with data on the current air quality in the capital.
The information is available on a special map on the Airly website and app, presenting the current readings for PM1, PM 2.5 and PM10 particulate matter as well as the temperature, air pressure and humidity.
According to Sebastian Janda from the Innogy Group, the pilot scheme will give Warsaw residents more accurate and useful information about the level of air pollution in their area, which may be lacking in neighbourhoods without stationary sensors.
"Residents will have a chance to protect their health better," Janda said, allowing them "to plan their running or have a walk with their children at the time when the smog level is the lowest."
Michał Misiek, Airly's head of research and development, said that the "mobile sensors placed in zero-emission cars moving around Warsaw will give a new dimension to the map of pollution in the city", adding that although similar systems have been tested, there has been no "satisfactory solution" for "reliable mobile air quality measurements".
Airly currently has 143 air quality sensors in Warsaw and 100 in Kraków, where the company started and is based. In total, it has almost 3,000 sensors in Poland and is present in an increasing number of countries.
Poland continues to struggle with problems with its air quality, which is among the worst in Europe. Among the EU's 50 most polluted cities, 36 are Polish, according to data from the World Health Organisation.
Towns and cities in the south of the country fare particularly badly in rankings by Polish Smog Alert, an NGO that emerged from a citizens' group in Kraków and has since become a nationwide network of groups promoting education and anti-pollution measures.
Kraków, which has been notorious for its poor air quality in recent years, has been at the vanguard of top-down measures as well as grassroots movements attempting to deal with the problem. In September the city became the first in Poland to ban the burning of coal and wood.
It has also experimented with the use of drones to monitor what residents are burning in their homes, offered free public transport during times of bad pollution, and launched a mobile app that allows people to report on houses they suspect are burning illegal substances.
The big green spot on this map of air pollution readings is Kraków, which last month became the first city in Poland to ban the burning of coal and wood.

Kraków was previously ranked as the 8th worst city in the EU for air pollution, but could now become an example to follow. https://t.co/vISYli4kwh

— Notes from Poland 🇵🇱 (@notesfrompoland) October 6, 2019
Main image credit: Airly press materials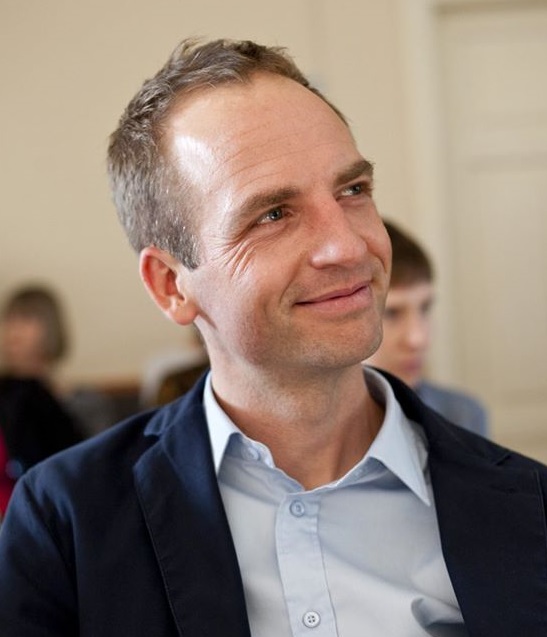 Ben Koschalka is a translator and the assistant editor at Notes from Poland. Originally from Britain, he has lived in Kraków since 2005.