Amid another day of political drama, Poland's ruling camp has come to an agreement over the disputed presidential elections that were due to take place this Sunday.
The ruling coalition's plan is now for the 10 May elections to be voided by the Supreme Court, paving the way for new ones to be called, probably taking place in the summer. Yet questions remain over how the process will work, as well as its legality.
On Thursday morning, parliament effectively endorsed the deal by passing a controversial bill introducing the possibility of holding elections entirely by post, overturning the opposition-controlled Senate's veto.
What happened?
Late last night, just after the public broadcaster's presidential debate had finished, the ruling Law and Justice (PiS) party announced that the elections on 10 May would in fact not be carried out. The vote would then be annulled by the Supreme Court, with new elections called. This avoids the need for the government to declare a state of emergency in order to delay the elections.
The arrangement was agreed at a meeting between PiS party leader Jarosław Kaczyński – who holds no state office but is Poland's de facto leader – and Jarosław Gowin, the leader of PiS's junior coalition partner, Agreement (Porozumienie), who quit the government last month in protest against holding May elections.
The deal marked a tacit acknowledgement by Kaczyński that, without the support of Gowin and MPs from his party, PiS could not command the required majority in parliament to today pass postal-voting legislation required to hold elections in May. It also, for the time being at least, quells rumours that Gowin could seek to form an alternative parliamentary majority with the opposition.
Kaczyński is believed to want elections to take place as soon as possible because PiS's candidate – the incumbent president, Andrzej Duda – is most likely to win under current conditions. At a later stage, when the lifting of the lockdown allows opposition candidates to resume campaigning and the economic effects of the epidemic are more greatly felt, his chances may diminish.
No elections this Sunday. At first glance, a good outcome for Polish democracy. A big victory for Gowin in a high-stakes game (if the agreement holds). Once again, Kaczyński has humiliated subordinates and allies who have stood on their heads to defend his previous arguments. https://t.co/uz5pgLJUaB

— Stanley Bill (@StanleySBill) May 6, 2020
In a joint statement, the two leaders said that, "in view of the opposition's rejection of all constructive proposals enabling elections to be held, PiS and Agreement have prepared a solution that will guarantee Poles the opportunity to participate in democratic elections". They said that voting would be entirely by post, and the new elections would be called "as soon as possible".
Today in the Sejm, the lower house of parliament, the deal was effectively rubber stamped. A majority of MPs – from PiS and its two junior coalition partners – voted to overturn the upper-house Senate's rejection of the postal-voting legislation. All opposition parties either voted against the government or abstained.
The opposition-controlled Senate had on Tuesday rejected the legislation. It found that it contained "serious legal errors", including no means of confirming that voters have received their ballots nor ensuring that citizens abroad can vote. But these concerns have now been dismissed by the more powerful lower house.
What now?
Formally, elections are still due to take place this Sunday. Sources at the National Electoral Commission (PKW) told Onet that, for example, the law enforcing "electoral silence" over the weekend, when campaigning for candidates is not allowed, will still apply.
Yet the head of the PKW had previously already said that it would be "impossible" to actually organise the elections in current conditions. So voting will simply not take place.
Here is PiS's own appointee to the judicial council raising some legal questions for the party:
"I'm not aware of any legal construction for elections not to take place. Will somebody enlighten voters as to whether polling stations will open on Sunday? If not, on what basis?" https://t.co/vvVj8zGmjS

— Stanley Bill (@StanleySBill) May 7, 2020
Left-wing presidential candidate Robert Biedroń has called for an inquiry into "why this crisis occurred and elections could not he held". Some opposition MPs have called for senior PiS figures to be brought before the State Tribunal, which tries state officials accused of violating the law, reports Onet.
After the election is not held, the ruling camp expects the Supreme Court to annul it within 30 days, reports Gazeta Wyborcza. (In theory, the court has up to 90 days to make a decision, reports Tok FM.) Once it does, the speaker of the Sejm, Elżbieta Witek of PiS, would then announce a new election date.
The previous head of the Supreme Court, Małgorzata Gersdorf, who had been an opponent of PiS's judicial overhaul, finished her term at the end of April. President Duda, a PiS ally, then chose Kamil Zaradkiewicz as her interim replacement.
With the Supreme Court chief justice reaching the end of her six-year term today, President Duda has chosen as her interim replacement a judge who has previously backed the government's overhaul of the judiciary and recently worked at the justice ministry https://t.co/lsEFA1y8LX

— Notes from Poland 🇵🇱 (@notesfrompoland) April 30, 2020
PiS would then amend the electoral code to clarify procedures for this unprecedented situation. This will reportedly including allowing candidates who collected the necessary 100,000 supporting signatures to stand in May's cancelled vote to stand in the new election without having to go through that process again.
The plans have raised a number of legal questions. Candidates who collected signatures before the coronavirus lockdown would be at an advantage relative to potential new ones, who would have to do so now at an expedited pace. The Constitutional Tribunal also has previously ruled that significant changes to the electoral code cannot be made less than six months before an election.
However, the tribunal is now led by a close associate of Kaczyński, Julia Przyłębska, who was engineered into her position in an apparent breach of procedures, and has a majority of judges nominated by PiS, including two of the party's former MPs. The tribunal therefore appears likely to approve whatever changes are necessary to hold the elections.
Prediction: over the next two months, we are going to see, more than at any other time, why capturing the Constitutional Tribunal was a matter of such priority for PiS.

— Ben Stanley (@BDStanley) May 7, 2020
The new elections are most likely to take place in July or August, reports Gazeta Wyborcza. Today, however, deputy prime minister Jacek Sasin told RMF 24 radio that even a June date is possible. President Duda's five-year term is due to expire on 6 August.
Voting would be conducted entirely by post. But this time the electoral commission, which was sidelined by the government sidelined by the government when it sought to hastily arrange the now-abandoned postal elections this month, would oversee the process.
The attempts by the government to organise postal elections in May had already been declared illegal by many local authorities, because they were being made before the postal-voting law authorising them had been passed. Now, the reported millions of zloty spent on preparations, including paying private firms to print 30 million postal ballots, appears to have been a futile endeavour.
Kto zapłaci za druk pakietów wyborczych na wybory, które się nie odbędą, wydrukowane na podstawie ustawy, której nie było?@MorawieckiM czy @SasinJacek ?

— Katarzyna Lubnauer (@KLubnauer) May 6, 2020
There will now also be the possibility for new candidates to stand in the elections. Rumours have suggested that the main opposition, Civic Coalition (KO), may pick a different nominee, after their candidate Małgorzata Kidawa-Błońska was seen to have run a poor campaign. Asked by Gazeta Wyborcza whether KO was considering replacing her, MP Robert Kropiwnicki said "no comment".
Opposition parties have welcomed the fact that elections will not take place in May. But they have expressed concern about the manner in which the deal was reached and how it will be implemented.
"This is a joke, what's happening," Krzysztof Gawkowski, head of the Left's parliamentary caucus. "Democracy is being trampled on. I'm overwhelmed with anger because they've turned a festival of democracy [elections] into a parody."
"It is the opposition's success that there won't be elections in May," said Kropiwnicki. "But we have to see specifics. Until we know the plans to amend the electoral code and the new rules on postal voting, it is hard to comment."
Main image credit: Kancelaria Sejmu/Krzysztof Kurek/Flickr (under CC BY 2.0)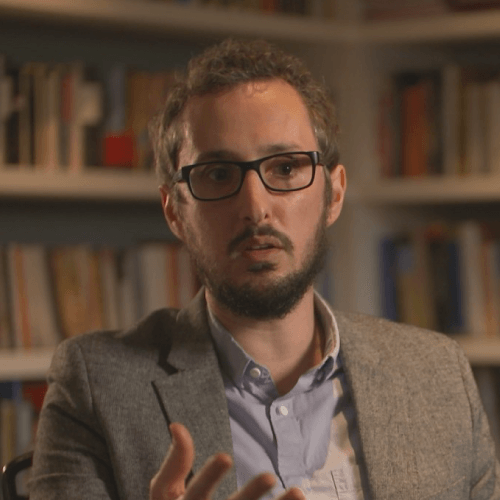 Daniel Tilles is editor-in-chief of Notes from Poland and assistant professor of history at the Pedagogical University of Krakow. He has written on Polish affairs for a wide range of publications, including Foreign Policy, POLITICO Europe, The Independent and Dziennik Gazeta Prawna.