Jarosław Gowin, a deputy prime minister and leader of one of the three parties that make up Poland's ruling coalition, has resigned from government in protest at plans to push ahead with presidential elections in May despite the coronavirus epidemic.
"I think the election should be postponed," said Gowin at a press conference in the Sejm, the lower house of parliament. "Our proposal was not accepted, which is why I am resigning."
However, Gowin also announced that his party – Agreement (Porozumienie), which is seen as the most moderate member of the coalition – would not be leaving the ruling camp. "Poland needs a strong government, needs a stable majority, and Agreement remains a member of the United Right [coalition]."
As well as stepping down as deputy prime minister, Gowin also confirmed that he will give up his post as minister of science and higher education. He has recommended his party colleague and development minister, Jadwiga Emilewicz, to replace him as deputy prime minister. Gowin himself will remain leader of Agreement.
The dramatic announcement follows days of speculation over how Gowin would respond to plans by the main ruling party, Law and Justice (PiS), to push ahead with May's elections. On Friday, PiS tabled legislation that would allow elections to take place entirely by postal voting.
Gowin, however, made clear that he would not support elections taking place in May under any circumstance. "This is a time when you have to stop thinking about political games," he told Polsat News on Friday. "This is a time when you decide about life and death."
As an alternative, Gowin proposed delaying May's elections by two years, extending the term of incumbent Andrzej Duda for that period, and then not allowing him to stand for a second term. That solution would have required the constitution to be amended and therefore opposition support, which has not been forthcoming.
At his press conference today, Gowin said he still hopes to find backing for his proposal, which he claims the prime minister, Mateusz Morawiecki, and PiS leader Jarosław Kaczyński are supporting.
Gowin will personally not vote in favour of PiS's proposal to introduce universal postal voting. But he says he "encouraged my [party] colleagues to give it a chance" and that "the bill will be supported by the majority of Agreement MPs".
It may not be possible to hold normal elections for up to two years due to the coronavirus, said Gowin, so "the bill on postal voting is needed". Emilewicz called it a "good solution" that will "improve the legal right to vote for all citizens".
The presidential elections scheduled for May have been mired in controversy. All opposition candidates, who are barred from normal campaigning due to the current coronavirus restrictions, have called for them to be postponed. A large majority of the public also want them delayed, according to polls.
The latest findings confirm numerous polls showing that a large majority want May's elections postponed due to the coronavirus.

All opposition candidates have called for a delay. But the ruling party continues to insist they go ahead https://t.co/YZiSOZWbPs

— Notes from Poland ?? (@notesfrompoland) April 5, 2020
PiS point out, however, that a postponement would require declaring an official state of emergency, which they argue is both unjustified and would have various negative side effects. At his press conference today, Gowin noted that it would "necessitate [paying] compensation, including to international firms" that could "bankrupt society".
The ruling party have therefore insisted that the elections should go ahead. On Friday, the head of the state postal service, which would held administer a postal-only election, was removed and replaced by the deputy defence minister.
Critics have argued that moving to universal postal voting just a month before the election would be both logistically risky and legally questionable, as the Constitutional Tribunal has previously ruled that significant changes to the electoral code must be made at least six months before an election. Moreover, PiS itself in 2018 restricted the right to vote by post, arguing that it was conducive to electoral fraud.
Update (14:06): The ruling party failed in a vote to add its proposal for all-postal election to the parliamentary agenda. All opposition MPs present voted against it, as did three members of the ruling camp (including two from Agreement). Three further members of Agreement, including Gowin, abstained. As a result, a total of 228 MPs voted in favour and exactly the same number against. Parliament has now been adjourned until tomorrow.
Main image credit: P.Tracz/KPRM/Flickr (under public domain)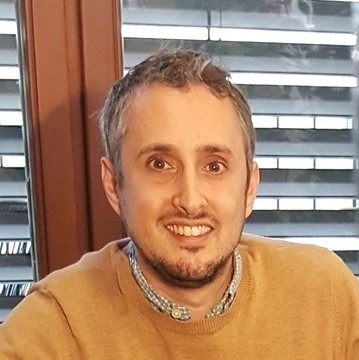 Daniel Tilles is editor-in-chief of Notes from Poland and assistant professor of history at the Pedagogical University of Krakow. He has written on Polish affairs for a wide range of publications, including Foreign Policy, POLITICO Europe, The Independent and Dziennik Gazeta Prawna.