By Maria Wilczek
In an exclusive interview, Małgorzata Gersdorf, whose term as chief justice of the Supreme Court ends this month, reflects on her conflict with the government over judicial reform, whether the undermining of independent courts could lead to "Polexit" from the EU, and the legality of the upcoming presidential elections.
You can read the full interview, in which Gersdorf spoke with Notes from Poland's editor-at-large Stanley Bill and deputy editor Maria Wilczek, in English and Polish.
In her six years as the First President of Poland's Supreme Court, Małgorzata Gersdorf unexpectedly found herself on the front line of the fight to reshape Poland's judiciary. "I was not prepared for a battle," she admits.
She is now preparing to step down at the end of this month. That moment could have come much earlier if the government had succeeded in removing her with a 2018 law that attempted to force one third of Supreme Court judges into early retirement.
The government eventually backed off under pressure from the European Court of Justice, as well as public protests in Poland itself, where polls show a majority opposed to the ruling Law and Justice (PiS) party's judicial overhaul.
Speaking to us in a video call from her office due to the current coronavirus restrictions, Gersdorf notes that the attempt to remove her was ultimately unsuccessful. "But it took a lot of engagement from citizens in demonstrations."
"We no longer have independent courts"
However, other changes went ahead. During her term, Gersdorf witnessed the neutering of the Constitutional Tribunal, packed with loyalist judges in 2015. Next, the government ensured that a majority of members of the National Judicial Council (KRS), which appoints judges, were picked by parliament.
"We no longer have independent courts – a third branch, independent of the executive," says Gersdorf. She believes that the court system has been "completely subordinated to the justice minister," who since 2016 has also been the public prosecutor general.
"This is really a crime against Poland," claims the chief justice. She recalls the prestige of the Supreme Court, the highest instance in Poland's judicial system, when she began working there. Polling at the time showed that "the judiciary had 46% trust among citizens, and MPs 10-12%", she notes.
That has now changed, with society's confidence in the courts "squandered for short-term party goals" and "irrevocably destroyed, for at least 20 years".
To Gersdorf, the last line of defence against political interference in the judicial process is "free judges" who "have the moral law within them". Yet that too will be put to the test, through new disciplinary proceedings against judges, which she says would "immobilise judges in their freedom to adjudicate."
Could judicial overhaul lead to "Polexit"?
In her role as Poland's chief justice, Gersdorf has also led consultations with the European Court of Justice (ECJ) regarding compliance of the new Polish laws with EU treaties.
In December 2019, she publicly warned that barring national courts from implementing EU law would "lead directly to Poland's exit from the EU". Does she still believe that? Speaking to us, she backtracks somewhat, explaining that she was speaking "colloquially" at the time. There is no mechanism for the EU to remove a member state unwillingly, but Poland could certainly be marginalised by the bloc, she says.
The European Commission has asked the ECJ for temporary measures to suspend the Supreme Court's new disciplinary chamber while a judgement is made, though Gersdorf appears frustrated that the court has not responded more quickly.
"I thought that the tribunal in Luxembourg would adjudicate sooner," admits Gersdorf. "This is all getting dragged out, and disciplinary proceedings are being opened against judges for implementing the ruling of the ECJ. That is not very fair to them."
"It's like joining the communist party"
If it were up to Gersdorf, she would unravel the changes of the past years, starting with the politicised KRS and "electing it in accordance with the constitution". Her next move would be to reform the recently founded disciplinary chamber of the Supreme Court and, more widely, make court proceedings independent of the justice minister.
But could unravelling one politicisation lead to another? "We don't know who will be in power in a few years' time and what intentions they will have. Yet these instruments will be available. Unfortunately, I've spoken about this a hundred times or more. Every authoritarianism always creates the desire to use these instruments," she says.
When asked about the 700-800 judges already nominated by the politicised KRS, Gersdorf does not have a clear solution. "There is an original sin in their conception as judges," she says. "I'm not saying they're bad, but the system is bad".
Gersdorf argues that, while many of the judges may be apolitical and in a sense unlucky to have been appointed in a crisis, they should have waited.
"It's the same thing as joining the Polish United Workers Party in communist times. You could say, 'We're joining so that there'll be more decent people in there' – because there were such arguments – or you could say, 'We're not joining, we're not taking part in this game.' I wouldn't have joined."
Overworked courts
As judges juggle some 7,000 cases each year, average proceedings have extended from four months in 2015 to five in 2018. But Gersdorf admits that even before PiS came to power, "the judiciary was already struggling with excessive length of proceedings".
She puts this down to a lack of alternative systems for settling disputes, such as preliminary committees or assessments for minor cases. "The judiciary needs a big debate on the jurisdiction of courts," she says.
When pressed as to why the Polish public have long viewed the courts as not being "citizen-friendly", a fact exploited by PiS to justify its reforms, Gersdorf admits that overworked judges may "not always be friendly in the courtroom". However, she claims that "society's impressions were mostly shaped by [PiS's] witch hunt against judges".
Looking at her own institution, the outgoing chief justice admits: "I cannot say that I am leaving the Supreme Court in a good state." She points to a shortage of judges and general disarray caused by the reforms.
While she clearly blames the government for this, Gersdorf also admits that, amid the turmoil, she may have made mistakes. "It was an extraordinary situation, and it still is," she says – one that she was not prepared for when taking up the position in 2014, before PiS came to power.
"Diplomatically and politically I wasn't prepared for a battle," she tells us. "Perhaps I made mistakes. Let me put it this way: if you do nothing, you don't make mistakes."
However, when pressed as to whether one of those mistakes was her decision to refer four cases to the Supreme Court's disciplinary chamber, which appeared to contradict her own claims that the chamber is illegitimate, Gersdorf denies it.
She emphasises that it "made no sense" to refer the cases to the criminal chamber, where she sent all others, as they were either "already resolved" or concerned resumptions. She adds firmly: "In my view, I didn't make big mistakes."
Last year, Gersdorf also attended the swearing in of a new judge to the Constitutional Tribunal whom she had deemed was chosen illegally. She later apologised and called her attendance "thoughtless".
Elections in May would be "illegal and unfair"
Turning to current affairs, Gersdorf says that holding presidential elections, which are currently scheduled for 10 May, amid the coronavirus epidemic would be "in some way illegal and unfair in any case". She is adamant that they should be postponed: "it's playing with fire when you see what's happening in the world."
She also expresses agreement with recent remarks by Adam Bodnar, Poland's human rights commissioner, who claimed that the scope of the health minister's emergency decrees breaches the country's constitution.
"They are such serious restrictions on freedoms that they should be implemented in accordance with the constitution in one of the states of emergency," says Gersdorf. The government has so far refused to declare such a state of emergency, which would trigger a postponement of the elections.
Asked whether the government has acted illegally, however, Gersdorf refuses to comment because the Supreme Court may be called upon to adjudicate on the legality of the elections.
Finally, asked about what the future holds – and in particular whether and how she will remain engaged in the issue of judicial independence – Gersdorf remains tight-lipped, saying only that she will continue in her current position as a legal scholar at the University of Warsaw.
"I think that for now I need to get my head together. I have another month in office, and I don't know what will happen, because on top of everything else there's the battle with the epidemic."
Main image credit: Dawid Żuchowicz/Agencja Gazeta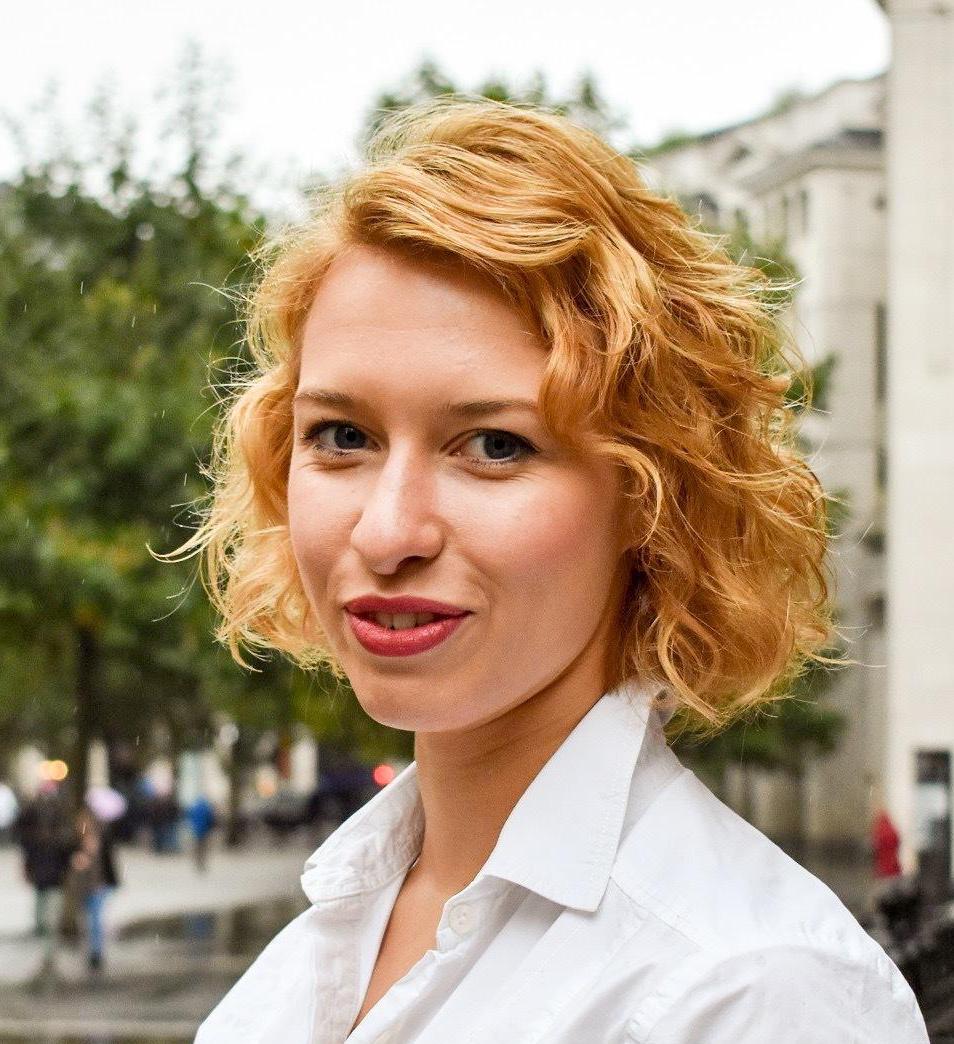 Maria Wilczek is deputy editor of Notes from Poland. She also contributes regularly to The Economist and Al Jazeera, and has also written for The Times, Politico Europe, The Spectator and Gazeta Wyborcza.