Amid heated scenes during a late-night parliamentary session, a narrow majority of MPs have voted to elect three candidates nominated by the ruling Law and Justice (PiS) party to the Constitutional Tribunal.
Two of the figures in particular, both of them PiS MPs until last month, aroused controversy: Stanisław Piotrowicz, who has been criticised for his former service as a state prosecutor during the communist era; and Krystyna Pawłowicz, an outspoken figure from the party's hard right.
As Piotrowicz's biography was presented in parliament, shouts of "Away with communism" could be heard from the opposition benches. When Pawłowicz's profile was being read, five MPs held up cards spelling out the word "Shame".
Earlier in the day, when the candidates were being assessed by the parliamentary justice and human rights committee, Piotrowicz failed to answer any questions from opposition MPs. The PiS chairman then interrupted discussion to call a vote, with the committee's PiS majority choosing to give a positive opinion.
Likewise, with the ruling PiS party and its allies holding a majority of seats in parliament, Piotrowicz and Pawłowicz were each nominated by a margin of 12 and 18 votes respectively. A third PiS nominee, Jakub Stelina – whose name was only put forward earlier on the same day after two previous candidates were withdrawn by PiS without explanation – was also supported by a majority of votes.
Once the three candidates are sworn in by President Andrzej Duda – a former politician from PiS and now an ally – they will in December begin a nine-year term among the Constitutional Tribunal's 15 judges.
The Constitutional Tribunal is the body entrusted with assessing and resolving disputes over the constitutionality of legislation and international agreements, as well as disputes over the powers of constitutional bodies and whether the activities of political parties conform with the constitution.
It has been at the centre of disputes over PiS's judicial reforms in the party's first term, when the party engineered its candidate into the court's presidency (in an apparent breach of procedures). Judges appointed by the PiS-led parliament – most of whom have ties to the party – have a majority on the tribunal.
Piotrowicz's nomination has been the most contentious. He served as a state prosecutor from 1978, and joined Poland's communist party in the same year. During the period of martial law in the early 1980s, he was involved in an indictment against an activist, Antoni Pikul, opposed to the communist regime.
Piotrowicz has recently claimed that he was actually trying to help Pikul, though Pikul himself says he was not aware of any such assistance. In 1984, Piotrowicz was awarded a Cross of Merit by the communist authorities.
Controversial PiS MP Stanisław Piotrowicz, who was a communist state prosecutor in the 80s, says that in fact he was 'a victim of martial law'. He repeats claim that when involved in a case against a democracy activist, he tried to help him. However…1/2 https://t.co/gNyGBR7NfG

— Notes from Poland ?? (@notesfrompoland) October 13, 2018
After being elected as a PiS MP in 2005, Piotrowicz rose to become a prominent figure in the party. Following its return to power in 2015, he was made chairman of the parliamentary justice and human rights committee. From that position, he oversaw the passage through parliament of the government's controversial judicial reforms. He was also made a member of the reformed National Council of the Judiciary, which is responsible for nominating judges.
However, at last month's election, Piotrowicz lost his seat in parliament, after failing to win enough votes.
Given that PiS presents itself as anti-communist, and claims that its changes to the judicial system are designed to purge the presence and influence of members of the former communist regime, the fact that the party gave Piotrowicz a leading role in implementing those reforms has led to accusations of hypocrisy. His nomination to the Constitutional Tribunal will renew such accusations.
Krystyna Pawłowicz is also a controversial figure. She is a professor of law, who served as a judge on Poland's State Tribunal in 2007-11 and currently sits on the National Council of the Judiciary. However, it was as a PiS MP from 2011 until this year (when she did not stand for re-election) that she is best known, in particular for her outspoken remarks on social media.
Among other statements, she has said that Poland is in a "culture war" against the "Soros agenda, leftist moral pathologies"; has condemned "fifth columnists without Polish genes" who are "attacking the [Polish] state" from within; has called the LGBT community "sexually disturbed, sick people who should be treated"; and described the anniversary of joining the European Union as a "sad day", saying that Poland needs to "defend itself against EU-leftist cultural aggression".
Some legal scholars have also pointed to the fact that Piotrowicz and Pawłowicz are both older than 65, which was the retirement age for Supreme Court judges introduced by PiS itself last year and is thereby also supposed to apply to Constitutional Tribunal judges.
PiS's two controversial nominees to the Constitutional Tribunal are invalid because both are older than the retirement age of 65 for judges introduced by PiS itself last year, in the opinion of Commissioner for Human Rights @Adbodnar and legal scholars https://t.co/7EAOIQfvjD

— Notes from Poland ?? (@notesfrompoland) November 21, 2019
Main image credit: Adam Stępień/Agencja Gazeta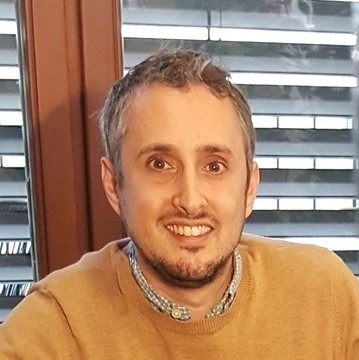 Daniel Tilles is editor-in-chief of Notes from Poland and assistant professor of history at the Pedagogical University of Krakow. He has written on Polish affairs for a wide range of publications, including Foreign Policy, POLITICO Europe, The Independent and Dziennik Gazeta Prawna.