There are growing concerns about the strain being placed on Poland's healthcare system by the coronavirus epidemic, and that hospitals themselves have become hot spots for the spread of the virus due to poor procedures and a lack of equipment.
Official data show that one in six of all people confirmed as being infected with COVID-19 in Poland are medical workers. A number of hospitals have been overwhelmed by infections among staff and patients.
Meanwhile, doctors and nurses have expressed frustration at the fact that health authorities have barred them from speaking publicly about the problems. The health minister justifies the measures by arguing that it is important to prevent statements which make the public "feel anxious".
"We're facing a real crisis"
At Bródnowski Hospital in Warsaw, 79 doctors, nurses and patients have been confirmed as infected, reported broadcaster TVN24. What has caused particular concern is not the number of cases but how they came about, said a doctor, speaking anonymously.
After the first cases of coronavirus at the hospital emerged on 20 March, many people who could have been in contact with those infected were not put under quarantine. Meanwhile, staff from other wards were temporarily moved to treat patients who had the virus, yet still had to cover their shift at their original wards.
As a result, the spread was not properly contained at an early stage. Some wards of the hospital were closed last week, but by then large numbers of staff and patients had been infected and many more were required to enter quarantine.
"We are facing a real crisis," admitted the hospital's director, Paweł Skowronek, speaking to TVN. "We have to choose between the life and health of our patients and moving medical staff between wards. A doctor or a nurse can work for days without showing any symptoms, but still be infecting others."
Skowronek, however, denies claims that staff were not provided with adequate protective equipment, and that inadequate safety procedures were put in place. "All staff have access to goggles, masks, aprons and gloves," he said.
This contradicts the claim of TVN's informant, who said that one department had "a single mask for the whole day. No equipment, nothing. Everything is being swept under the carpet".
The hospital's spokesman, however, suggests that it may be the staff themselves who are to blame. "I'm always hearing that there's not enough [equipment] or that we haven't trained in something properly," Piotr Gołaszewski told TVN. "I've got great respect for the people who work here…[but] not everyone in the hospital is able to put on gloves and masks very well."
Prosecutors open investigations
Meanwhile, similar reports have emerged from a hospital in the town of Grójec situated 50 kilometres from Warsaw, which could have been responsible for over 100 infections, reported the Gazeta Wyborcza daily.
In mid-March, a doctor was suffering a fever, but continued to work and was only tested after a few days. Even after the test, "you could bump into him in the corridor or in the lift", said an anonymous hospital employee.
After the doctor's test came back positive, everyone he had been in contact with for the past five days was also tested. But his movements should have have traced back even further, an anonymous official from the district medical centre told Gazeta Wyborcza.
Subsequently, 26 staff and patients tested positive. To make matters worse, doctors and nurses from the hospital also work in other clinics in the region, which is believed to have triggered further spread of the virus to nearby cities and towns.
"The district medical centre in Grójec did not comply with regulations," said the press office of the regional governor. Local prosecutors have opened three investigations: two into allegations that doctors continued working despite being suspected of infection, and a third relating to a patient who died after being released by the hospital because it was short-staffed, despite them suspecting (correctly, as it turned out) that he was infected.
At a hospital in Radom, central Poland, 115 coronavirus infections have been found and 500 staff are in quarantine or on sick leave. "The virus spread more quickly because we have no security [measures in place]," an anonymous employee told TVN. "Everything's lacking: masks, aprons. Theoretically masks should be disposable, but we use them for whole shifts, sometimes for several days."
In Gryfice, a town in northwest Poland, an entire hospital – 135 patients and 115 staff – has been quarantined after a doctor and nurse were confirmed as infected, reported Onet. Hospitals in Kraków, Bydgoszcz and Olsztyn, among others, have also reported cases of doctors contracting the coronavirus.
Doctors barred from speaking out
Yesterday afternoon, the Chief Sanitary Inspectorate (GIS) for the first time provided data indicating how many healthcare workers have been infected. They showed that roughly one in every six of Poland's 2,946 coronavirus cases are medical staff, reported TVN.
Adding to medics' frustration has been an order from the health ministry seeking to prevent staff from speaking publicly about the epidemic. "The medical profession is appalled by signals about restricting the rights of medical workers to express their views on the reality of work in epidemic conditions," said Andrzej Matyja, president of the Supreme Medical Council, quoted by Gazeta Wyborcza.
The alleged restrictions came after doctors began publicly warning during the early stages of the epidemic that Poland's healthcare system was not sufficiently equipped or prepared to deal with the situation.
There have been reports of medical staff being fired for speaking publicly about shortcomings in the healthcare system. One paramedic in Warsaw had her contract terminated a week after describing in social media the conditions in which she had had to wait for a coronavirus test result after transporting an infected patient.
"We are supposed to wait 18 hours in an ambulance," she wrote. "For the last five hours nobody came to make sure we have anything to eat or drink…If it weren't for our friends, who took care of us, it would have been really bad…They are treating us like cattle," she wrote.
She was subsequently fired, without any explanation as to why. After the story came to public attention, the director of the regional ambulance service first claimed that her sacking "had nothing to do with her actions in the social media".
However, he then changed his mind and decided "to give her a second chance", while also adding that the service did "respect all comments from our employees as we want to provide them with the working conditions of the highest standard", reported Gazeta Wyborcza.
In another case, a midwife in Nowy Targ was fired for writing on Facebook that staff lacked protective equipment, and showing how she had had to make a mask for herself. In justifying her sacking, the hospital's director said that she had harmed the institution's image and caused panic among the public.
A midwife was fired for posting on Facebook that staff lacked protective equipment, and showing her own homemade mask

Her boss said she harmed the hospital's image and caused panic. But the hospital itself had appealed for public donations of equipment https://t.co/uM17ySnXYi

— Notes from Poland ?? (@notesfrompoland) March 24, 2020
Health minister: "communication must be uniform"
Health Minister Łukasz Szumowski, himself a medical doctor, says that the purpose of the restrictions is not to silence anyone, but to ensure that "communication is uniform [so that] people do not feel anxious". Previously there had been "many statements [from doctors] that simply contradicted one another and caused concern".
Speaking to Dziennik Gazeta Prawna, Szumowski admitted that "protecting medical staff is one of the major challenges today" and that "if basic precautionary emasures fail, medical staff will be at great risk".
Szumowski offered assurances that measures are underway to improve the situation, such as setting up insulators in hospitals where patients can wait for test results. There will also be special hotels for medical staff, to help them avoid spreading the virus further. But "this is a big logistical challenge", said the minister.
However, the minister warned that "the biggest increase in the numbers of people infected with coronavirus is definitely still ahead of us". Poland is still "a few weeks behind other countries in that respect", he told Nasz Dziennik.
Although the government has already imposed a number of restrictions to mitigate the spread of the coronavirus, further preventive measures might be required before Easter, spokesman Piotr Müller announced yesterday.
For all of our coverage of the coronavirus epidemic in Poland, see our constantly updated archive of stories here.
Main image credit: Grzegorz Skowronek/Agencja Gazeta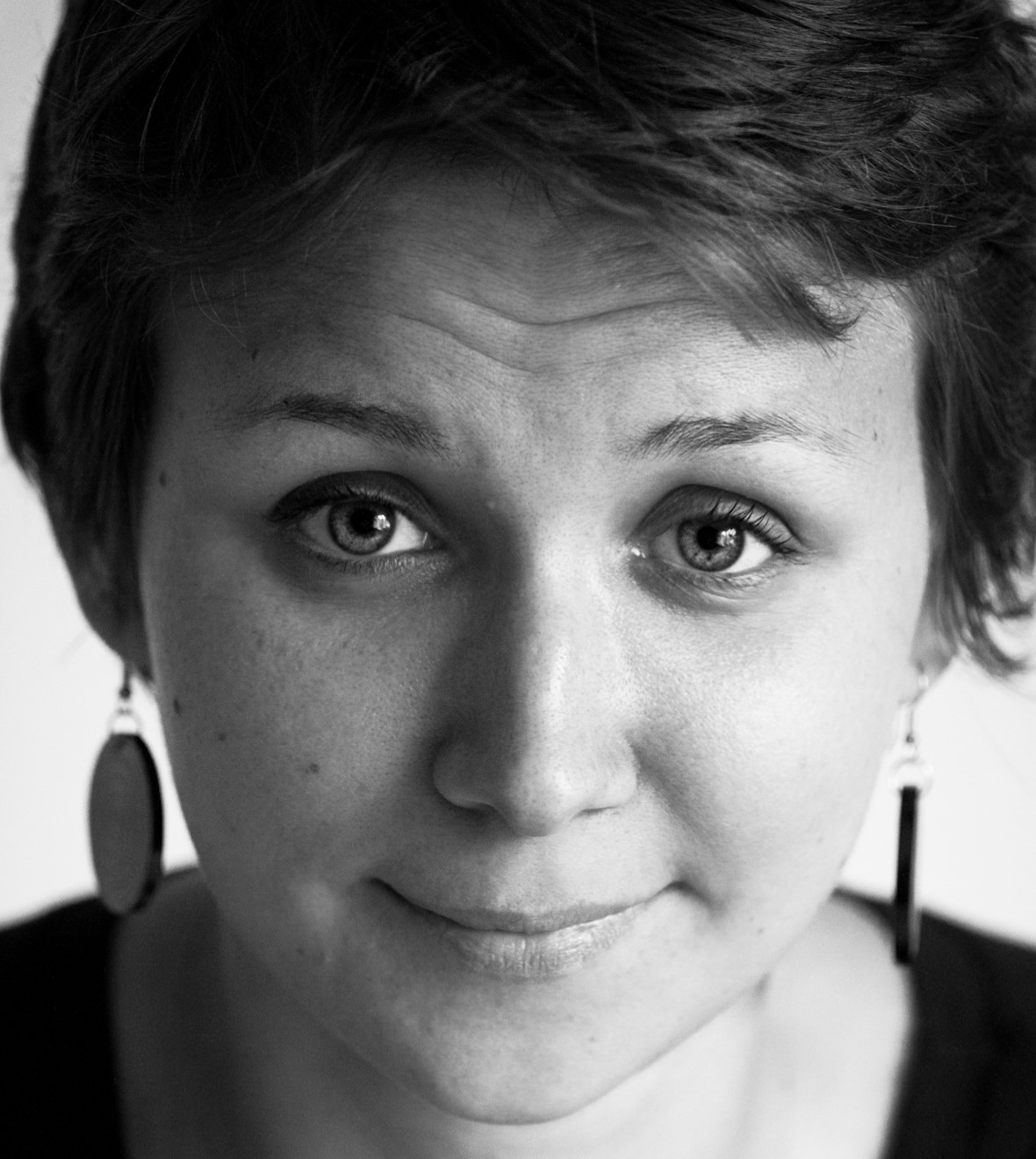 Agnieszka Wądołowska is managing editor of Notes from Poland. She has previously worked for Gazeta.pl and Tokfm.pl and contributed to Gazeta Wyborcza, Wysokie Obcasy, Duży Format, Midrasz and Kultura Liberalna