The hospital treating Poland's first confirmed victim of the coronavirus is lacking in basic equipment such as masks, say staff. Nurses are reportedly threatening to stop working if they are not provided with proper protective clothing.
The government has only provided 7,000 zloty (€1,628) worth of supplies so far, comprising 400 masks and 40 sets of protective suits, a doctor at the hospital in Zielona Góra told Gazeta Wyborcza on Friday. That is enough for just a few hours' work, he claimed.
Instead, the hospital has had to rely on donations from private companies, reports the newspaper. It has also diverted funds from other parts of its budget, which has meant cutting back on some services, including closing down its laryngology and ophthalmology departments.
The hospital has also found it hard to buy the necessary equipment, as supplies in Poland are low and prices are being raised. Masks that until recently cost 10 zloty each are now selling for ten times that amount.
"Unfortunately, we are beginning to lack equipment and it is no longer practically available on the market," the hospital's spokeswoman, Sylwia Malcher-Nowak, confirmed to Wirtualna Polska. "That is why we are counting on outside support."
Last month, doctors warned that, despite the government's assurances that it was ready for a coronavirus outbreak, the health system was suffering from shortages of vital protective equipment.
In response to the latest reports, the health ministry promised on Friday that further equipment and funding would soon arrive at the hospital in Zielona Góra, including an immediate supply of 1,000 masks and 300 sets of protective suits.
However, when they did arrive, the suits were lacking gloves, goggles and shoe protectors, the director of the hospital told Gazeta Wyborcza today.
The hospital has also been promised 2 million zloty of additional funds, but it had not arrived by Saturday. The head of the provincial-level government has, however, diverted half a million zloty to the hospital from a reserve fund.
On Monday, the lower house of parliament passed legislation creating emergency powers to deal with the coronavirus. The bill was approved by the upper house on Friday and signed into law today by the president, who also promised an additional 2.75 billion zloty in funding for healthcare.
Poland's first case of coronavirus was confirmed on Wednesday. The patient is a 66-year-old man who had returned to Poland from Germany by coach. On Friday, it was announced that another traveller on the same bus had been infected. As of Saturday, there were six confirmed cases in Poland as a whole.
Further controversy was aroused on Thursday when the head of the local sanitary inspectorate in the district where the first patient lives gave an unusual speech at a crisis meeting.
During her address, which was broadcast online by local media and quickly went viral, with millions of views, she revealed highly personal information about the patient and his family. She also dispensed unusual advice – such as to avoid "kissing anyone who shows symptoms and is not your husband" – and finished her statement by singing a song.
Her remarks – which reportedly violated the law on protecting classified information – were condemned by Poland's chief sanitary inspector, the health ministry and the state ombudsman for patients' rights. The regional sanitary inspectorate demanded her immediate dismissal.
But thousands of internet users signed a petition for the colourful character not to lose her job. At the time of writing she remains in her position, with the local authorities saying she is "an experienced employee" who has been managing the sanitary office for almost 30 years and there will be no "hasty decision" on her future.
Koronawirus w Polsce.Pierwsze uderzenie.Poniżej zajawka zawierająca fragmenty wystąpienia szefowej słubickiego Sanepidu ?Najlepsze na końcu…4:36Źródło: HTS SłubiceCała konferencja tutaj: https://www.facebook.com/hts.slubice/videos/897074950726873/

Opublikowany przez koscierzyna24.info Środa, 4 marca 2020
Main image credit: Maciek Jazwiecki/Agencja Gazeta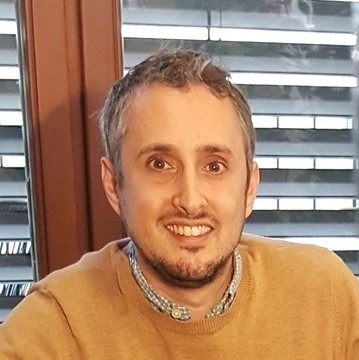 Daniel Tilles is editor-in-chief of Notes from Poland and assistant professor of history at the Pedagogical University of Krakow. He has written on Polish affairs for a wide range of publications, including Foreign Policy, POLITICO Europe, The Independent and Dziennik Gazeta Prawna.