Opinion polls indicate that the public is supportive of the government's approach to the coronavirus pandemic, which has been among the toughest in Europe. Though Poland has recorded relatively few cases of the virus so far, the government argues it is vital to take preventative measures.
On 6 March, after Poland's first coronavirus infection had been confirmed and after parliament had passed a special law granting emergency powers to deal with the epidemic, around half of Poles (52.5%) said that the government was dealing well with the situation, according to an IBRiS poll for Rzeczpospolita. Only 22.6% assessed its actions negatively.
By the start of this week, those approval ratings had increased even further, with 67% positively assessing the government's actions in an Ipsos poll for OKO.press taken on 9-10 March. Only 26% expressed a negative view. The same poll found 68% saying that the health system had functioned well in response to the epidemic.
On 11 March, all schools, museums, galleries and many other institutions were closed. A big majority (84%) of respondents in an IBRiS poll for Wirtualna Polska said that the decision to suspend schools and preschools was a good one.
The move had the approval of over 80% of supporters of each major political party, and overall only 2% said that the decision was a bad one.
On Friday, even tougher new measures were put in place: international air and rail links were suspended, most foreigners barred from entering the country, returning Poles required to go into a 14-day quarantine, public gatherings of over 50 people banned, and restaurants and cafes closed.
The government declared that it is "time to quarantine our entire society" and encouraged people to stay at home as much as possible.
Despite the measures, the number of confirmed coronavirus cases has continued to rise at a growing pace, with a record 35 new infections announced on Saturday. By Sunday morning, there were 111 confirmed cases, including three people who have died (all of whom were in their 50s or 60s, and had preexisting health conditions).
"Poland is in the best shape at the moment. Not only are cases per million inhabitants pretty low, but Poland has already taken strong mitigation efforts" https://t.co/dtMqibIHu6

— Notes from Poland ?? (@notesfrompoland) March 14, 2020
The daily announcement of new infections and of various measures to tackle the crisis has been delivered by the health minister, Łukasz Szumowski, who is himself a medical doctor. Szumowski had previously not been a prominent figure in the government, but his calm, reassuring manner during the coronavirus outbreak has won praise even from critics of the ruling party.
It has also seen him suddenly become one of Poland's most trusted politicians, according to a regular ranking created by IBRiS for Onet. Szumowski had previously not even been included in the poll, but now he entered it in second place, with 41.3% of respondents saying they trust him.
That puts him behind President Andrzej Duda (45.4%) and ahead of Prime Minister Mateusz Morawiecki (41.1%). Moreover, whereas Duda and Morawiecki also have strong distrust ratings (of 37.9% and 42.1% respectively), reflecting Poland's deep political divides, Szumowski (distrusted by only 16.9%) does not.
One area in which the government could potentially face criticism is on the question of whether to postpone presidential elections scheduled for May. All the candidates have stopped holding public campaign events and moved towards online channels due to the coronavirus crisis.
Many have argued that the current restrictions, as well as the general atmosphere created by a national emergency, are not conducive to conducting fair elections. Prominent figures – including former prime minister Donald Tusk and far-right presidential candidate Krzysztof Bosak – have called for the vote to be postponed. So far, however, the government have said that such discussions are "premature".
Tusk calls for Poland's presidential election to be postponed:

"An epidemic requires solidarity and unity. A campaign is competition, a battle….There is one conclusion: the elections must be postponed. With the consent of all" https://t.co/dZkjHVSnpg

— Notes from Poland ?? (@notesfrompoland) March 14, 2020
Another poll by IBRiS for Rzeczpospolita, conducted just before the decision to close schools, found that a majority (51.7%) agreed that the elections should be postponed if the number of "coronavirus cases increases significantly". Only 28.1% said that it should not.
For all of our coverage of the coronavirus emergency in Poland, see our constantly updated archive of stories here.
Main image credit: Krystian Maj/KPRM (under public domain)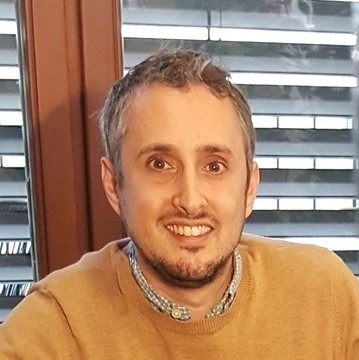 Daniel Tilles is editor-in-chief of Notes from Poland and assistant professor of history at the Pedagogical University of Krakow. He has written on Polish affairs for a wide range of publications, including Foreign Policy, POLITICO Europe, The Independent and Dziennik Gazeta Prawna.