By Monika Prończuk
The most important political contest of the year in Poland will be the presidential elections, which will take place on 10 May, with a potential run-off to be held two weeks later (if no candidate wins more than 50% of the vote in the first round). We take a look at the incumbent, who became president in May 2015, and his five rivals for the hot seat. Which parties support them, what is their background, what platform will they be standing on, and what are their chances of victory?
ANDRZEJ DUDA
Who supports him?
The United Right, led by the Law and Justice party (PiS).
What's his story?
A lawyer by education, Andrzej Duda fought an impressive campaign in 2015 as PiS's initially unfancied candidate. He unseated Bronisław Komorowski, an independent with the endorsement of Civic Platform (in power at the time), by a margin of 3%. Previously, after an unsuccessful attempt at becoming the mayor of Kraków in 2010, Duda served as a PiS MP and then MEP in Brussels. Duda's presidency has been unpopular among many critics, who accuse him of lack of independence and being too willing to sign various controversial laws introduced by PiS. Yet Duda continues to top the rankings for Poland's most trusted politicians, and has been tirelessly touring the whole country ahead of his presidential campaign, becoming the first president to visit every "powiat", or county-level entity, in Poland.
What can we expect from his manifesto?
More of the same. "It is very important to me that Poland's growth, which has been advancing so well in recent years, continues. It is equally important to me that the current government – which in my opinion is governing the country very well, very efficiently in terms of economics, but also in terms of fulfilling electoral promises – is able to continue its mission, presenting good legislative proposals that will be accepted by the president, because we have the same electoral manifesto", said Duda while announcing his candidacy. However, a couple of days later, in a move criticised by some as a cynical gesture to win over moderate voters, Duda indicated he would be willing to consider signing a law introducing civil partnerships, potentially including same-sex partnerships. His party (PiS) is unlikely to propose such a law, but this rhetoric reflects a perceived need to move towards the centre in preparation for a likely second-round run-off with a more liberal candidate.
How is he doing in the polls?
Around 45% in the first round, according to Ben Stanley's latest "pooled polls" for Polityka.
Duda is unlikely to reach the more than 50% of the vote required to win in the first round. In a run-off with Małgorzata Kidawa-Błońska (Civic Coalition – see below), he would win at least 54% of the vote, according to a recent poll by Kantar for Fakty TVN (4% undecided).
MAŁGORZATA KIDAWA-BŁOŃSKA
Who supports her?
The Civic Coalition (KO).
What's her story?
Małgorzata Kidawa-Błońska is a sociologist by education, a veteran MP, a former speaker of the Sejm and government spokesperson, and great-granddaughter of two important inter-war politicians: a president and a prime minister. Kidawa-Błońska is also regarded as one of the most popular and least divisive figures in KO. All of this resulted in her replacing Grzegorz Schetyna as the opposition's candidate for prime minister in the 2019 parliamentary elections after what were widely perceived as failed campaigns in local and European elections, before becoming its choice for presidential candidate. 
What can we expect from her manifesto?
"I will win these elections and Poles will no longer have to be ashamed of their president; I will be the president for everyone", said Kidawa-Błońska after being nominated as KO's candidate for president. Kidawa-Błońska promised to legalise same-sex civil partnership and to respect the current law on abortion (which implies not liberalising it; Poland currently has one of the strictest laws in Europe), as well as a "concrete package of changes on security in the broad sense", from economic security to security concerning health and economics. She also highlighted that under her presidency, the "constitution and law would be respected".
How is she doing in the polls?
Around 26% in the first round.
In a second-round run-off with Andrzej Duda, Kidawa-Błońska would win at least 42% of the vote, according to a recent poll by Kantar for Fakty TVN (4% undecided).
SZYMON HOŁOWNIA
Who supports him?
No political party. Hołownia is standing in the elections as an independent candidate.
What's his story?
Szymon Hołownia is a self-declared Catholic who once wanted to be a monk, attempting twice to enter the Dominican order. Instead, he went on to become an award-winning journalist, who started his career at Gazeta Wyborcza, Poland's leading liberal daily. He is now a contributing writer at Tygodnik Powszechny, a Catholic weekly magazine that is the voice of the moderate wing of the Polish Catholic church. But it is as the presenter of the long-running talent show Mam Talent (I've Got Talent] that he is best known to the majority of Poles.
What can we expect from his manifesto?
Announcing his decision to stand as an independent candidate, Hołownia said that the time had come "for a man who – coming from the bottom – can repair what was destroyed from above. I want a president who will (…) unite a divided people". He has been highly critical of the main political parties, saying that Poland can only be fixed by "somebody from the outside". Hołownia says that he will create his precise electoral agenda only after a series of meetings with Poles across the country. However, he has declared his support for "an amicable separation of church and state". In an interview for Gazeta Wyborcza, he expressed support for the current abortion law, which has been criticised by the Catholic church and right-wing activists.
How is he doing in the polls?
Around 9%.

ROBERT BIEDROŃ
Who supports him?
The Left. 
What's his story?
A long-term LGBT rights activist, Biedroń was a member of parliament representing the social-liberal Your Movement party, before becoming mayor of the city of Słupsk. In February 2019 he launched the new left-wing political party Spring (Wiosna), largely modelled institutionally on Emmanuel Macron's En Marche. He was then elected MEP in the May 2019 European elections, and accepted the position amid controversies – he had previously promised that he would forego the seat should he win it in order to focus on his work in Poland. His party formed an alliance with the Democratic Left Alliance (SLD) and left-wing platform Together (Razem) before the 2019 parliamentary elections.
What can we expect from his manifesto?
Biedroń said while announcing his candidacy that that under a left-wing president, "Poland will take another step in the direction of a modern welfare state, where not only big cities, but also smaller towns and villages are appreciated; a country with a strong position in the European Union, based on the rule of law and real national community". In his manifesto, he promised to reform the pharmaceutical market in Poland and to improve the efficiency of the courts. Biedroń's focus is on fighting social exclusion, with pledges to facilitate access to decent apartments, guarantee a minimum pension of 1,600 zloty (around 375 euros), and sustainable development of Poland without excluding smaller towns.
How is he doing in the polls?
Around 9%.
WŁADYSŁAW KOSINIAK-KAMYSZ
Who supports him?
The Polish People's Party (PSL).
What's his story?
The leader of PSL since 2015, Kosiniak-Kamysz is surprisingly young by the standards of Polish politics and of his party – he was only 34 years old when he was chosen as the leader.  A respected figure among the Polish opposition, Kosiniak-Kamysz's name was regularly mentioned as a potential presidential candidate of a united opposition (when the concept still seemed feasible).
What can we expect from his manifesto?
Coming from a party that is very conservative on social issues, Kosiniak-Kamysz described the main goal of his presidency as "bringing back the national community". He also pledged to abolish tax on pensions and increase the tax allowance to 8,000 zloty. Healthcare reform features as an important element in his electoral promises, with an increase in public spending on the health sector and implementation of the so-called "pact for healthcare" as main pledges. 
How is he doing in the polls?
Around 6%.
KRZYSZTOF BOSAK
Who supports him?
Confederation Freedom and Independence (Konfederacja).
What's his story?
The 37-year-old Bosak began his political career as an activist and spokesman for the far-right organisation All-Polish Youth. In 2005, he became one of the youngest Polish MPs in history, elected as a candidate of the League of Polish Families, a conservative, right-wing party, at the age of 23. Bosak is one of the co-founders and the vice-chairman of the National Movement, an alliance of right-wing and far-right political parties. In October 2019, he was elected as a Confederation MP.
What can we expect from his manifesto?
Bosak identifies himself as a eurosceptic, and has advocated for Poland to leave the European Union in the past. He has repeatedly said that mainstream right-wing parties in Europe, including PiS, no longer represent genuine conservative values. Bosak declared that as president he would refuse to sign any bill increasing taxes for Poles. His electoral platform is built on rejecting the fiscal policy of both the PiS government and the previous PO one. He added that "it is an illusion that you can build a welfare state on increasing public redistribution", as this hinders "capital accumulation" and catching up on the "development delay" separating Poland from Western Europe. Bosak also promised to make extensive use of his right to veto PiS bills.
How is he doing in the polls?
Around 4%.
Main image credit: Rafał Zambrzycki/SejmRP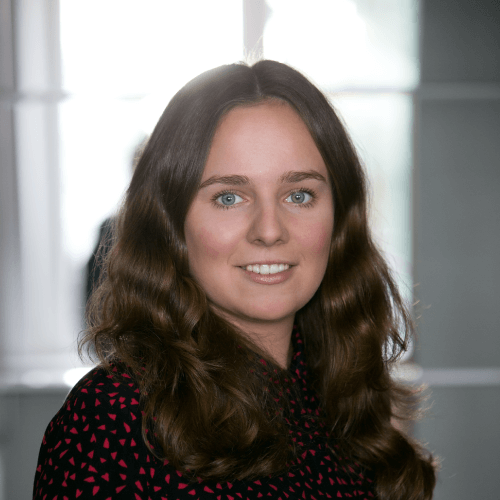 Monika Prończuk is the deputy editor of Notes from Poland. She was previously the Nico Colchester fellow at the Financial Times, acting FT Poland correspondent, and journalist at OKO.press, an independent fact-checking media outlet. Her articles have appeared in Quartz, Financial Times, Politico, Gazeta Wyborcza and Tygodnik Powszechny.