Poland's health minister declared a state of epidemic emergency following the first death of a coronavirus patient.

The move follows yesterday's decision to shut down schools, museums, cinemas and many other institutions, as well as ban mass public gatherings.

Some opposition presidential candidates have also discussed postponing the elections scheduled for May, although the government calls this "premature".

The Catholic church continues to refuse to cancel masses, although it has issued exemptions for certain vulnerable categories of people.

The WIG20, an index of the 20 largest companies on the Warsaw Stock Exchange,

fell to its lowest

level since 2003.
The state of epidemic emergency declared by the health minister today is outlined in a 2008 law, which was recently updated by a special act passed in preparation for a coronavirus outbreak.
It provides powers such as enforcing mandatory vaccinations, restricting certain forms of public movement, limiting or banning the sale or use of certain items, banning assemblies, and restricting the functioning of specific institutions and workplaces, reported Gazeta Wyborcza.
It also allows the authorities to obtain access to property and means of transport for the purposes of tackling the epidemic. The health minister, Łukasz Szumowski, announced that, as the epidemic develops, he would decide on which powers to enforce.
The prime minister today issued a ban on the sale of masks and sanitising products on popular online marketplaces Allegro and OLX, reported Polskie Radio. The aim is to stop the circulation of products of "unknown origin" and to tackle large price hikes for such goods due to coronavirus.
Given the closure of schools and universities, Szumowski also appealed to young people, asking that they stay at home. "This is not time, a time to party, to have fun in clubs," he warned. The minister also added that police would be checking if people under orders to remain isolated at home were doing so.
The announcement of a state of emergency followed news of the first person diagnosed with coronavirus to die in Poland. The victim, a 57-year-old woman with pre-existing medical conditions, had been in serious condition at a hospital in Poznań.
She was diagnosed with the virus after coming into contact with someone who had returned from Italy. Her husband and daughter have also both been confirmed as having the virus and remain under medical care, reportedly in good condition. The husband is a steward at a church in the village of Czapury, and on Sunday gave out communion during mass. His wife was hospitalised the same day.
This morning, the health minister announced 16 new confirmed cases of the virus, an almost 50% increase in the total, which rose to 47. Szumowski said that the jump in diagnoses was "expected and relatively controlled". He added that the figure was likely to reach 100 soon and 1,000 within a week or so, reported Puls Biznesu.
On Wednesday, the higher education ministry proposed that students in the final two years of medical studies should be allowed to help out the sanitary services tackling the coronavirus outbreak. The National Health Fund (NFZ) has also set up a 24-hour hotline which people can call if they have any doubts or questions about the coronavirus, at +48 800 190 590.
Despite restrictions on public gatherings, the Catholic church has continued its refusal to cancel masses. Instead, it wants to hold more services so as to reduce the number attending each one.
Under mounting pressure, on Thursday the Polish episcopate issued special dispensation for the elderly, sick and children not to attend mass. It has also cancelled its own plenary session planned for this week.
There has so far been no public pressure from the government for churches to close, as has happened in Italy. In fact, Jarosław Gowin, a deputy prime minister, came out in support of the episcopate's position. Churches are "hospitals for the soul" and should remain open, said Gowin in an interview with TVN.
By contrast, the Council of Imams of the Muslim League in Poland has issued a fatwa ordering the closure of all its mosques and Islamic centres, reported Rzeczpospolita. The other main Islamic body in Poland, the Muslim Association, has also suspended group prayers for two weeks, starting on Friday, Mufti Tomasz Miśkiewicz told Gazeta Wyborcza.
Meanwhile, opposition candidates have discussed the possibility of postponing the presidential election scheduled for May. Far-right candidate Krzysztof Bosak yesterday publicly called for the date to be moved to autumn, reported Rzeczpospolita. 
However, Małgorzata Kidawa-Błońska, the main centrist opposition candidate, said today that as yet "there is no reason" to postpone. After meeting with opposition MPs, the prime minister's chancellery also called the idea of postponing the vote "premature", reported the Polish Press Agency.
There have also been suggestions that the government should immediately prepare a system of e-voting. Election candidates have announced restrictions on the size of any campaign events, while seeking to move more of their interactions with voters online.
On Wednesday, incumbent president Andrzej Duda, who is standing for reelection, gave a special address to the nation, saying the "situation is serious" but appealing for "calm and common sense". He called for the public to follow advice from authorities, and thanked political parties for working together.
There have, however, been some political tensions. As we reported yesterday, the opposition Senate speaker, Tomasz Grodzki, has been criticised for taking a skiing holiday in Italy in the midst of the crisis. Today, deputy speaker Stanisław Karczewski, from the ruling Law and Justice (PiS) party, called for Grodzki to resign over his "irresponsibility and disregard for the health of Poles".

There have also been widespread reports of large crowds in supermarkets stocking up on goods following the government's decision to close down schools and other institutions on Wednesday. Social media have been filled with images of empty shelves.
Among the items that Poles have been stockpiling are rice (whose sales in the last week of February were up 95% on a year earlier), flour (up 84%) and pasta (up 64%). Soap sales had increased by 66% and toilet paper by 24%, relative to 2019, reported Rzeczpospolita.
Meanwhile, markets in Poland took a further hit on Thursday. The WIG20, an index of the 20 largest companies on the Warsaw Stock Exchange, fell to its lowest level since 2003, reported Gazeta Wyborcza.
On Wednesday the World Health Organisation declared the COVID-19 outbreak a pandemic.
Main image credits: Krystian Maj/KPRM/Flickr (under public domain)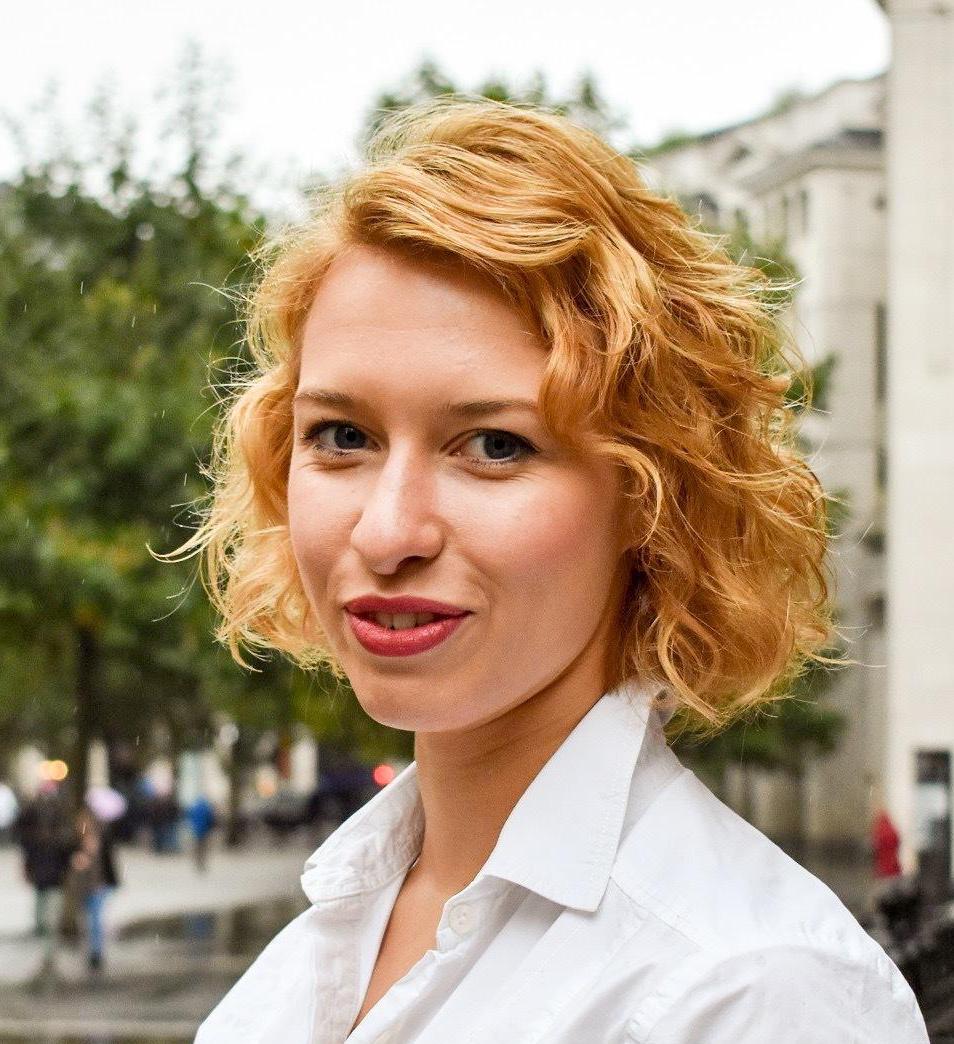 Maria Wilczek is deputy editor of Notes from Poland. She is a regular writer for The Times, The Economist and Al Jazeera English, and has also featured in Foreign Policy, Politico Europe, The Spectator and Gazeta Wyborcza.